NBC News has partnered with ProPublica, the nonprofit organization dedicated to investigative journalism, as well as other news organizations and nonprofit groups for a project called Documenting Hate, in an effort to track reports of hate crimes across the United States.
NBC News has monitored these reports for years, and noted an uptick amid the 2016 presidential campaign, as bias crimes appeared to be on the rise in some cities. We were able to verify many of these claims with local law enforcement, and even debunk a few as hoaxes. The Southern Poverty Law Center said there were almost 900 reports of harassment and intimidation in the 10 days after the election. More recently, a wave of bomb threats and some desecrations at synagogues, Jewish Community Centers, and cemeteries have had communities on edge.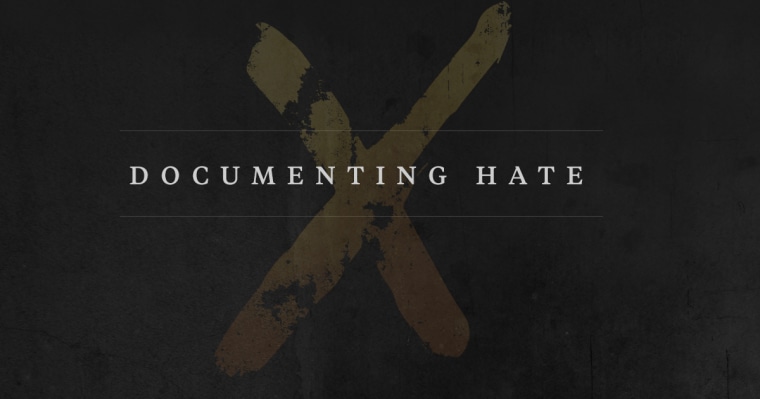 But scattered reports are not reliable when attempting to assess whether hate crimes truly are happening more often following the 2016 election. The lack of foundational information leaves many questions. Did the election herald a new intolerance, or did it merely increase scrutiny on a persistent part of the American experience? How many such crimes occur annually, and who are the victims and perpetrators?
In an effort to create a better understanding of this landscape, NBC News and its partners are going to use data analysis, social media, and investigative storytelling to report on these cases.
If you have been the victim of a hate crime or witnessed someone else being attacked, tell us about it by filling in the form below. Please include your contact information, so reporters can follow up with you to investigate the incident.
The form is not a report to law enforcement or any government agency.