BAY SHORE, N.Y. — The police came to the door two days after Irene Wilkowitz's sister went missing.
Her father answered. Wilkowitz, 17 at the time and too frightened to hear what the officer might say, began climbing the stairs to her room. But the officer stopped her. "You have to stay and hear this," he said.
"We found her," he told them. A splash of relief struck Wilkowitz. Then the officer clarified: "We found her body."
Hours earlier, on March 25, 1980, a woman had noticed a barefoot figure lying on a neighbor's lawn a few miles away in Bay Shore. It was Eve Wilkowitz. She'd last been seen boarding a late-night Long Island Rail Road train from Penn Station in Manhattan, where she worked as a secretary at a publishing house.
Sometime during her journey home, she'd been kidnapped, bound, raped, strangled and dumped. She was 20.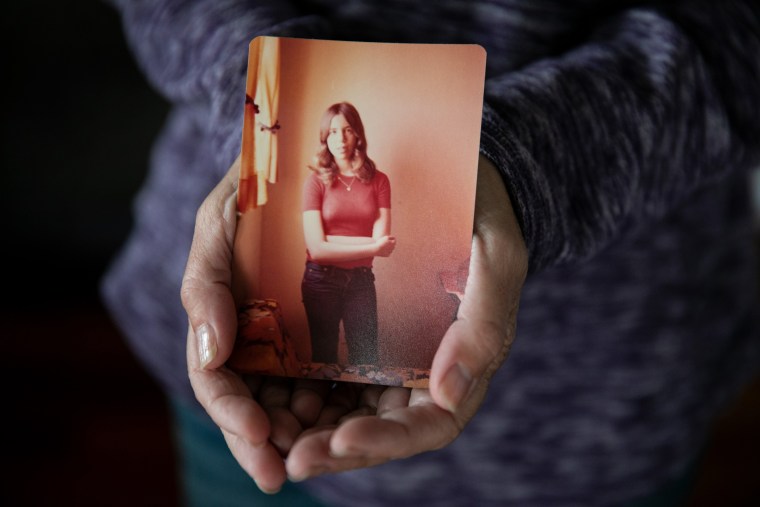 Wilkowitz remembers watching, numb, as her father wept, and driving with him to the morgue to identify Eve's body. They returned to a crush of news cameras. Then, they grieved and waited for police to catch the killer.
"I was scared out of my mind," Wilkowitz recalled. "I kept thinking, and I kept saying, 'Well, if it happened to her, I could be next.'"
That fear didn't fade.
A long, sweeping investigation failed to produce a suspect. Police reopened the case several times over the years, hoping that a fresh set of eyes or advanced forensic techniques would pry loose new clues in what one local detective described as "one of the biggest mystery murders we've ever had."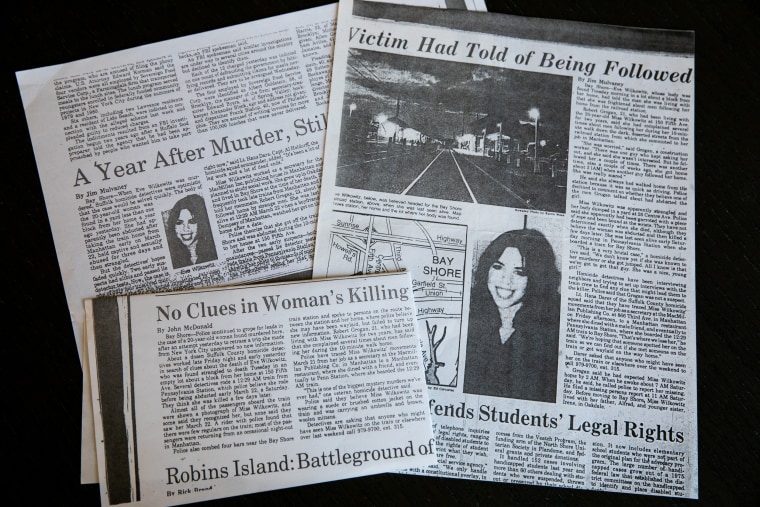 Today, they are no closer to Eve's killer than they were the morning she was found. Wilkowitz, 57 and Eve's only living close relative, has pressed investigators to try a new option: investigative genetic genealogy, a revolutionary — and divisive — tool that has been used to crack dozens of cold cases across America in the past 18 months. It would enable police to submit the killer's DNA, found in semen left on her sister's body, to consumer DNA databases, which contain DNA profiles of tens of thousands of people who are not in criminal databases. The move could increase the chances of finding a relative of the killer ─ and, ultimately, the killer himself.
But New York health officials won't let investigators do so.
Because public crime laboratories aren't equipped to do the advanced DNA analysis required of the newly popular technique, law enforcement authorities must seek help from private laboratories, which are regulated by the New York State Department of Health. Under a decades-old regulation from a time when DNA analysis first became common in criminal cases, private labs are required to obtain permits before they can do such forensics work in New York.
No private lab has this permit for investigative genetic genealogy. That has left New York authorities unable to join the national rush of law enforcement agencies using investigative genetic genealogy to reexamine decades-old murders and rapes.
"It's definitely frustrating," said Suffolk County Police Lt. Kevin Beyrer, a homicide investigator who keeps the Eve Wilkowitz murder file ─ three bankers-boxes stuffed with yellowed typewritten reports, photographs and newspaper clippings ─ in his office. "The technology's there. Other states have used it. Other states have been successful in it. This is a case that's almost screaming for it."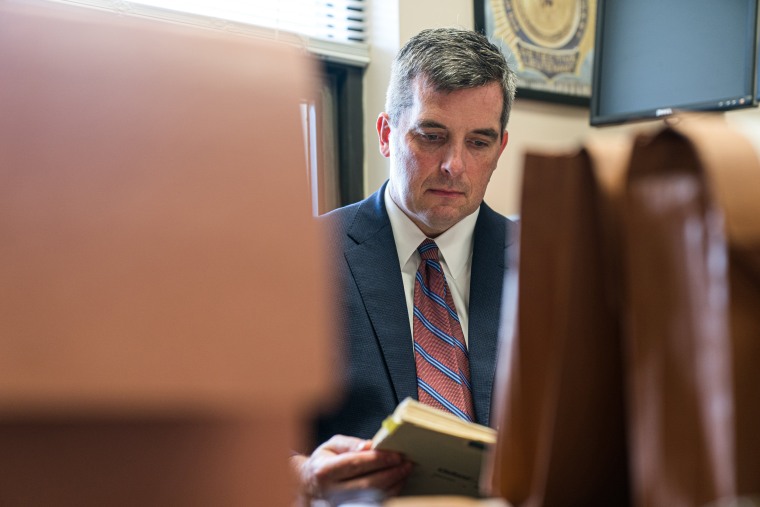 So far just one company that does genetic genealogy work has applied for a New York State permit: Virginia-based Parabon Nanolabs. The New York State Health Department will not say when, or whether, it will grant Parabon the permit.
New York appears to be the only state to restrict the use of investigative genetic genealogy by law enforcement. The regulation is just the latest example of the way investigative genetic genealogy's breakneck growth has unfolded without a consistent set of rules about how it can be used, and without privacy protections to prevent misuse of genetic information.
Another obstacle to solving cold cases surfaced earlier this year when an online consumer DNA database, called GEDmatch, which was key to identifying unknown suspects, changed its terms of service in response to privacy concerns. The change made it more difficult for law enforcement to search GEDmatch's database.
Even if New York approves a permit for Parabon to try investigative genetic genealogy in the Eve Wilkowitz case, that doesn't guarantee an arrest.
Irene Wilkowitz said that she'd long ago assumed that her sister's killing would never be solved — and that the murderer was still out there. She has appealed to state authorities, Parabon and Beyrer to try investigative genetic genealogy in the case. They're all sympathetic but have said she needs to wait.
"It's given me hope, at least," Wilkowitz said. "I'm so close to finally trying to reach a breakthrough."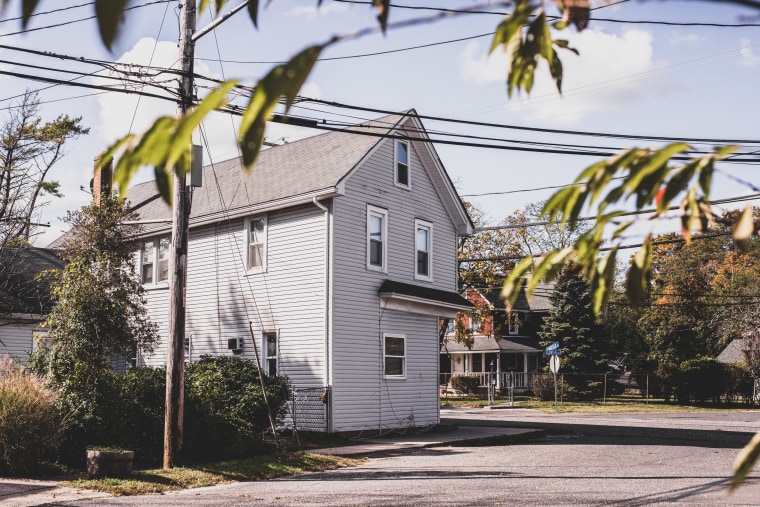 'I am her only voice'
Before the murder, Wilkowitz said she was naïve and introverted. After, her anxiety deepened.
She avoided venturing too far from home in Oakdale, New York. She tried not to go out alone at night. She sat with her back against a wall at restaurants. She went to college in Connecticut on a gymnastics scholarship, but transferred to a local school after growing homesick. She earned two master's degrees, in exercise physiology and early childhood education, and after graduation ran exercise programs at a health care facility and coached youth gymnastics.
At 26, she married a man she said promised to take care of her, and raised two children. She constantly worried that something terrible would happen to them. After they were grown, she worked at child care facilities and as a nanny.
"I try to be more carefree, and most of the time I am, but there's still a part of me that says I can't — you just never know what's going to happen," she said.
Wilkowitz didn't pay close attention to the status of the murder investigation — it was too upsetting, and she didn't want to get in the way. That changed after her father died in 2010, making her the last immediate family member who could still speak for Eve (their mother died of breast cancer before the murder). Wilkowitz's own diagnosis and recovery from breast cancer, and her connection with a local group of survivors who'd had double mastectomies and chose not to have reconstructive surgery, gave her a sense of empowerment and boosted her confidence. Not long after, she began to ask police for updates.
"The more I started thinking, the more I was like, it's up to me. I am her only voice," she said.
Suffolk County police say they've exhausted every possible lead. They investigated the Manhattan boyfriend who saw Eve last and the ex-boyfriend with whom she lived in Bay Shore. They pored over old crime reports, tracking down people who'd been accused of acting suspiciously in the area. They questioned local parolees and sex offenders. They logged the names of everyone who lived in the neighborhood, and spoke to as many as they could. They traced Wilkowitz's final route from Manhattan, showing riders pictures of the young woman and interviewing people who recognized her. They looked into complaints of people acting strangely on the train.
The case went cold, but police have revisited it a few times. They collected DNA from many of the people who'd been interviewed in the original investigation, but the profiles didn't match DNA from the semen found on Wilkowitz's body. The suspect's DNA profile was uploaded into a national crime database, but searches came back negative. Police even took DNA from the brother of a dead suspect in a string of 1980s killings to see if any shared DNA indicated that Wilkowitz was one of his many victims.
In 2017, New York made it legal to scour crime databases for people related to an unknown suspect ─ a technique called familial DNA searching. Suffolk County police applied to the state for permission to use it in the Wilkowitz case. They have been approved by the state Division of Criminal Justice Services and are waiting for the testing to be done.
"Unless something new pops up, unless there's something we're not seeing, everything that could be done on this case has been done," Beyrer said.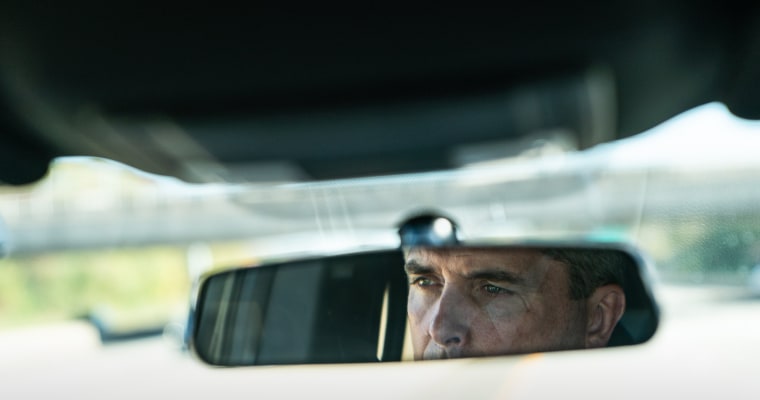 'It could blow this case open'
That's where things stood in late 2018, when Wilkowitz's son asked if she'd heard the story of the Golden State Killer.
She hadn't, so he told her how earlier that year authorities charged a former police officer with a series of rapes and murders committed in California between 1974 and 1986.
That case, the first to use investigative genetic genealogy to solve a violent crime, sparked a wave of interest in the technique. Parabon, which did not work on the Golden State Killer case, has since helped police solve dozens of murders and rapes, led by the company's in-house genetic genealogist, CeCe Moore.
Wilkowitz's son suggested she contact Moore. She took the advice, asking Moore in a Facebook message to consider researching Eve's killing. Moore responded that she wanted to help but could not, because New York wouldn't allow it. She promised to look into the case if Parabon was granted its permit.
Wilkowitz emailed a top official at the New York Department of Health, who confirmed what Moore told her.
New York "regulates private companies performing DNA forensic testing to ensure that all testing is scientifically sound and performed with the appropriate controls in place," Anne Walsh, the head of the department's Forensic Identity Section, wrote to Wilkowitz.
Before doing the DNA work required for investigative genetic genealogy, a company must obtain a "forensic identity" permit from the New York State Department of Health. The agency requires the permit from all private laboratories looking to "test materials derived from the human body for the purpose of forensic identification," to ensure that the testing is done properly, according to Jonah Bruno, an agency spokesman. Permits are issued for a variety of testing methods. The process of obtaining the permit is rigorous, requiring regular training, inspections and proficiency testing and the hiring of a qualified lab director.
Parabon began seeking a permit after the company got a warning in 2017 from the Department of Health for helping the New York City Police Department use a DNA analysis similar to what's used in genetic genealogy to develop leads on a murder suspect and the identity of a dead woman.
The company has been trying to meet the permit requirements for more than a year, according to Parabon CEO Steven Armentrout. "I think we're close," Armentrout said in an October email.
The delay has frustrated law enforcement authorities and some elected officials, including New York State Sen. Phil Boyle, a Republican who represents parts of Suffolk County and wants to eliminate bureaucratic obstacles to the use of investigative genetic genealogy.
"It works, but for some reason the Department of Health is slow to get off the mark and we're the only state that doesn't allow it," Boyle said.
Defense lawyers and privacy advocates said they are thankful for the restrictions in New York.
Genetic genealogy relies on the same kind of analysis used by direct-to-consumer DNA tests, revealing a lot about people's lineage ─ including adoptions and out-of-wedlock births ─ and their predispositions to certain health conditions. Critics worry about the government misusing that information.
Critics also worry that people who have shared their profiles on public databases don't understand that they can be used to arrest a relative. And they worry about abuse of the technology by people who are unqualified or unscrupulous.
"It's easy to be like, this is terrible, New Yorkers don't have access to justice ─ and victims feel that way," said Erin Murphy, an NYU law professor who researches the expanding use of DNA testing in the criminal justice system. But the system is "playing with fire" by treating genetic genealogy "like it's no big deal," she added.
"There are private companies and government agencies getting access to our genomic material, and we are moving blindly ahead. I understand the urgency, but we do need to pause," Murphy said.
Moore, of Parabon, said she was "itching" to work on the Wilkowitz case — assuming there was enough DNA available from the suspect for the advanced analysis. She also said she understood the need for regulations. "However, for a new technology like this, there has to be a way to get it expedited for approval so families aren't waiting," Moore said. "And it's a matter of public safety."
Beyrer said that if investigative genetic genealogy became an option, the Wilkowitz case would be one of the first unsolved murders he'd want to submit. It is the only cold case whose files he keeps in his office. "Genetic genealogy is a huge advance and it could blow this case open," he said.
Wilkowitz is newly divorced, and her children have left Long Island. She recently moved to Rhode Island, where she works at a child-care center. The experience forced her to pare her possessions. In her temporary living space, at a friend's home, she keeps a framed photograph of her and Eve standing at their doorstep in Oakdale, one of their last pictures together.
In a storage box, there is a portrait of her family long before the murder. There are snapshots of Eve at various ages, up until soon before she was killed. There is a baggie full of clothing tags with Eve's name stitched on them, saved by their mother when they were young children.
These are the only keepsakes of her sister.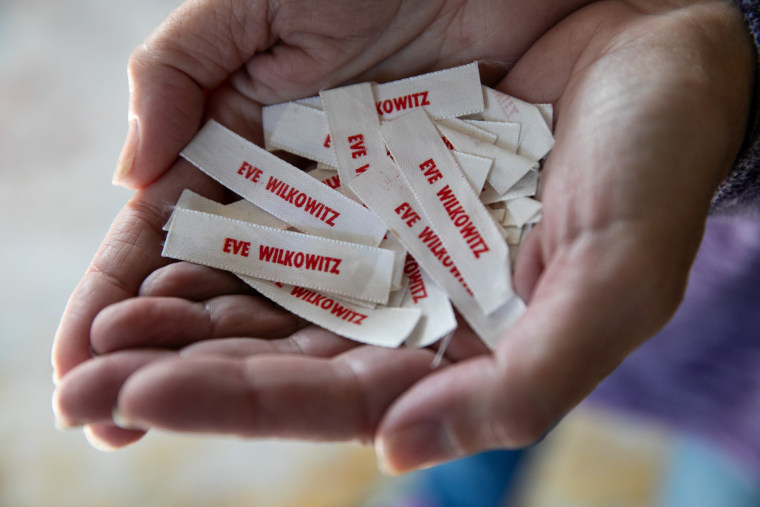 Nearly four decades after that visit from the police officer, Wilkowitz says she has committed herself to making sure no one forgets Eve. For now, that means pressing authorities to allow investigative genetic genealogy in New York — not just in Eve's case, but in others that have gone unsolved.
"It's not going to do anything for me, honestly, to have it solved because I grew up without a sister. So it's not going to bring her back," she said. "But it will help other people. And that's why I can't sit still."