The coastal town of Gearhart, Oregon may want to consider a name change. "Elkhart," perhaps?
On Wednesday, Gearhart's downtown area was taken over by a large herd of Roosevelt elk. They toured the local golf course, stopped in front of a massage parlor, and - much to residents' dismay - helped themselves to generous portions of the local shrubbery.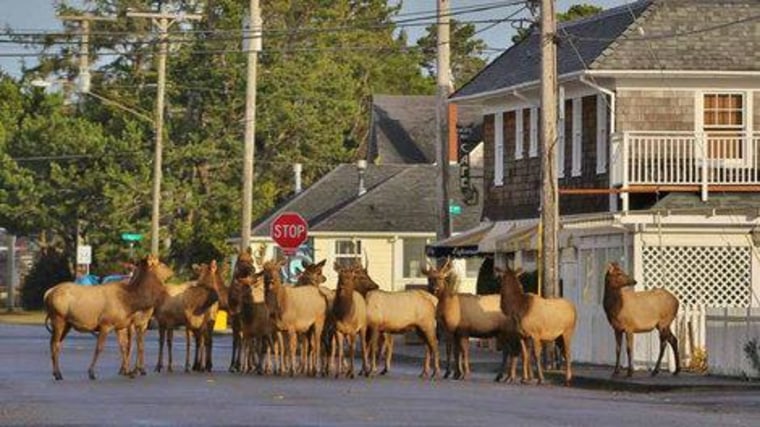 Wildlife biologists say the eats are what attracts the animals this time of year; there being a more varied and elk-friendly menu nearer the ocean.
And while this is not the first sighting of the herd in the area - it's been spotted on the town's outskirts in the past - they've never before been seen downtown in such intimidating numbers.
Gearhart Mayor Dianne Widdop described the beasts as "wonderful," but nonetheless is cautioning residents to give them a wide berth - and to keep their dogs away.