President Trump will meet and then hold a joint press conference on Wednesday with Israeli Prime Minister Benjamin Netanyahu on Tuesday. The meeting will be the first test of Trump's campaign pledge to build a stronger relationship with Israel than President Obama was able to do.
Improving U.S. ties with Israel won't be hard for Trump. Obama's relationship with Netanyahu was so strained that John Kerry blasted the Israeli government in an unprecedented speech in his last month as secretary of state.
Here are five key questions around Trump's first meeting as president with his Israeli counterpart.
1. Are Trump and Netanyahu committed to the two-state solution?
U.S. policy, under both Democratic and Republican administrations, has long favored a so-called two-state solution, meaning that there would be a Palestinian-governed nation neighboring Israel. But David Friedman, who Trump has nominated to be the U.S. Ambassador to Israel, has questioned this policy.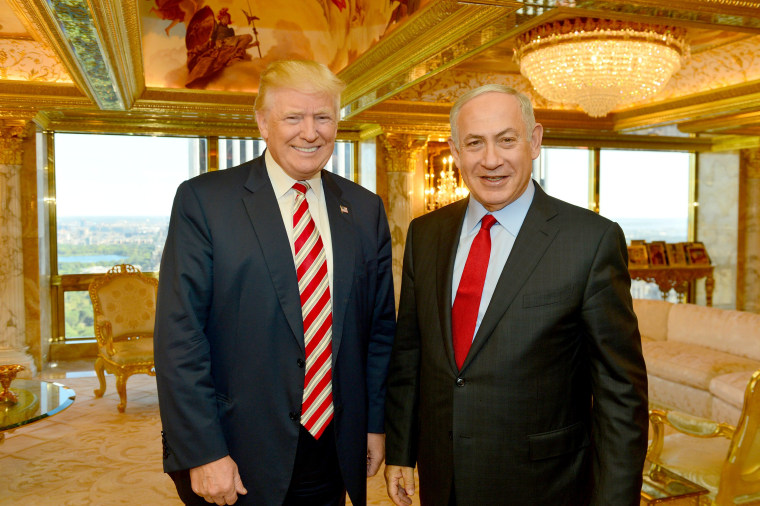 2. Will Trump reaffirm his proposal to move the U.S. embassy in Israel from Tel Aviv to Jerusalem?
Trump campaigned on that idea, but has not reaffirmed it since entering office.
Because the Palestinians and Israelis have long fought over control of the city, most nations have their embassies in Tel Aviv instead of Jerusalem. Moving the embassy to Jerusalem would anger the Palestinians and other Arab nations in that region and suggest that Trump would be more pro-Israel than any recent American president.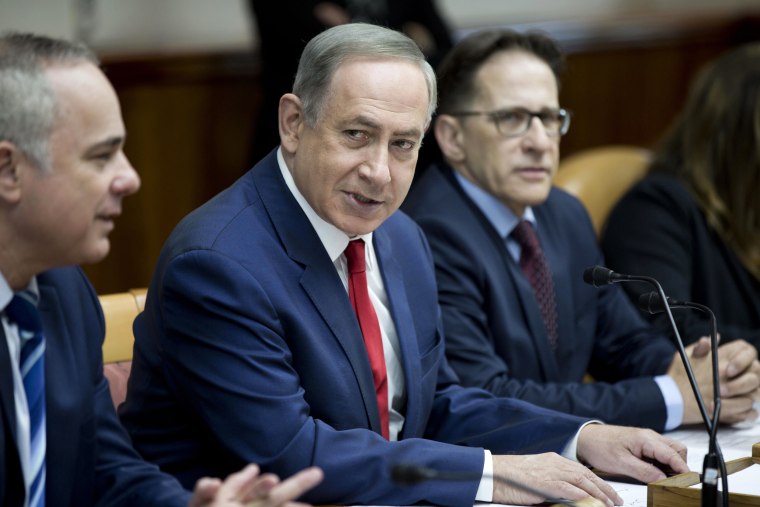 3. Will Trump condemn Israeli settlements in East Jerusalem as a barrier to the peace process, as Obama and Kerry did?
Trump is unlikely to bash Netanyahu's policies the way that the past administration did.
But the Israeli settlements in the West Bank and East Jerusalem weren't just considered a problem by the Palestinians or the Obama administration. In December, the United Nations passed a resolution strongly condemning Israel's settlements by a vote of 14-0, with the United States abstaining. This abstention by the U.S. angered Netanyahu and was blasted by Trump.
4. What about Jared?
Trump has suggested that his son-in-law, Jared Kushner, will play a big role in shaping American policy in the Israeli-Palestinian conflict. Kushner, who ran a real estate company before joining Trump's administration as a senior adviser, has never served in government or in a foreign affairs role in the private sector.
Trump views Kushner as a deal-maker in the president's own image and is hoping his son-in-law can bring new ideas to an intractable problem.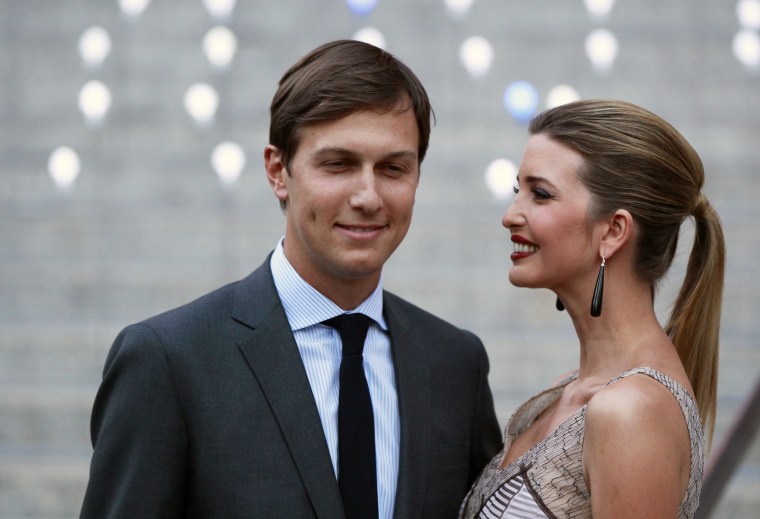 5. What about Iran?
Netanyahu and Trump have spent the last two years bashing the deal Obama's team struck with Iran to limit its nuclear program. But that agreement will be difficult to unwind now that it's in place. Netanyahu and Trump are likely to continue their rhetoric against that deal and argue that Iran remains a threat to Israel's security. What's not clear is if Trump will actually dramatically change American policy toward Iran.