A Florida mom and her infant son nearly died because she forgot to push a button.
"To see my son in my arms, passed out from the lack of oxygen was a moment that I would never wish on anyone," said Constance Petot. First responders told her that another 20 minutes of carbon monoxide poisoning and she and 13-month-old Parker and "it would have been over."
Petot is one of at least 60 U.S. drivers who have parked cars with keyless ignitions in their garages, only to forget to push a button and turn the vehicles off. She survived the effects of car exhaust seeping into her home, but not everyone is so lucky. At least 21 people have died, according to KidsAndCars.org, a non-profit child safety organization.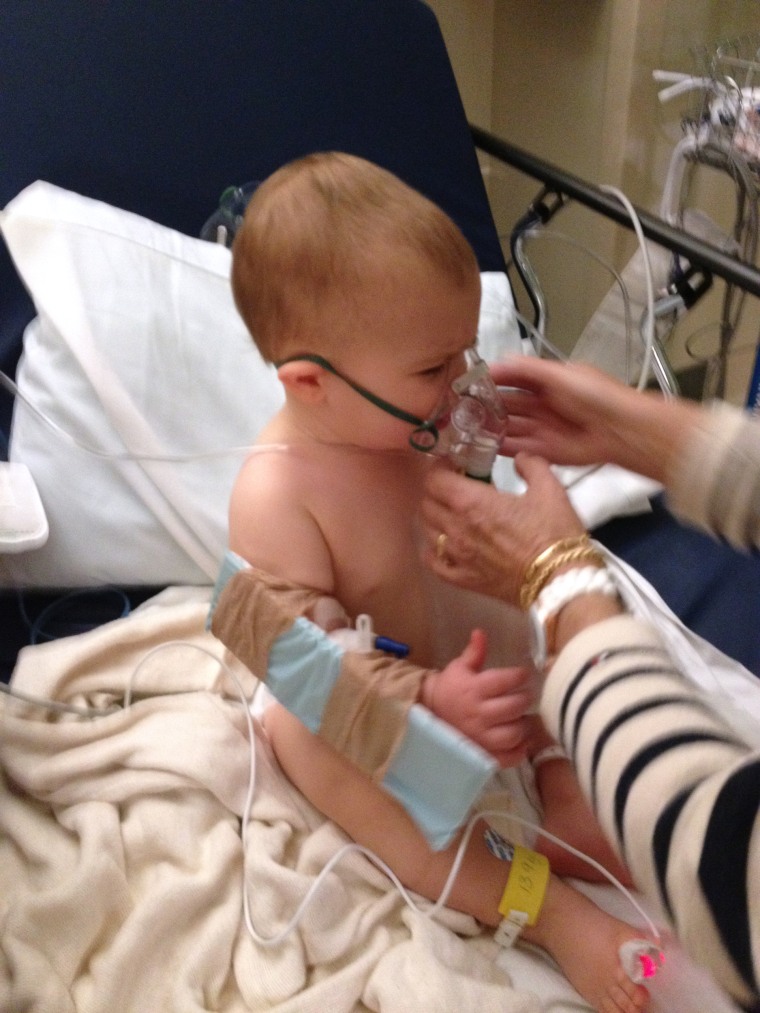 Safety advocates and survivors like Petot think the solution would be requiring car makers to install an alarm or software that kills the ignition after time has lapsed.
"At the end of the day," said Sean Kane, founder of the Safety Institute, "what needs to happen is an automatic shutoff device."
Petot thinks it's odd that home appliances have this safety feature but many of the new generation of keyless cars don't. "I can leave my hair curler running and it will have an automatic shut-off, but my car won't. … I hope that car manufacturers step up."
Victims include an 84-year-old woman from Florida who died in her Palm Beach-area home while her car kept running in her garage. Outside Chicago, the bodies of a wife and husband were found by their son, a firefighter.
But Kane noted that older drivers aren't the only ones making the mistake. Anyone of any age can forget to push the button.
In Petot's case, she was distracted by work when she arrived home at 8 p.m. She was wearing earbuds so she could listen to a conference call. She pulled into her garage, parked the car and pushed a button to close her garage door.
Because she'd pushed that button, she said, "I assumed that I had the pushed the button that turned off the car."
She then went upstairs to her apartment, which was directly over her garage, "with the call still in my ear and left the car running."
For five hours the engine kept running, and the fumes poured into her home.
Petot felt a little dizzy and noticed that Parker seemed uncomfortable, but otherwise wasn't aware of anything amiss. At 1 a.m., her son awoke screaming because of a headache. His breathing was shallow.
When Petot stood up to get her shoes, she got very dizzy, and realized something was wrong. She picked up Parker and walked down the apartment stairs to the garage.
As soon as she opened the garage door, the mystery was solved. "That's when I got hit with a wave of exhaust."
She went to her mother's house and called 911, and an ambulance rushed her and her son to the hospital. They couldn't believe she'd survived, especially when they measured the level of toxins in her blood.
"They weren't sure how I was standing at this point," recalled Petot.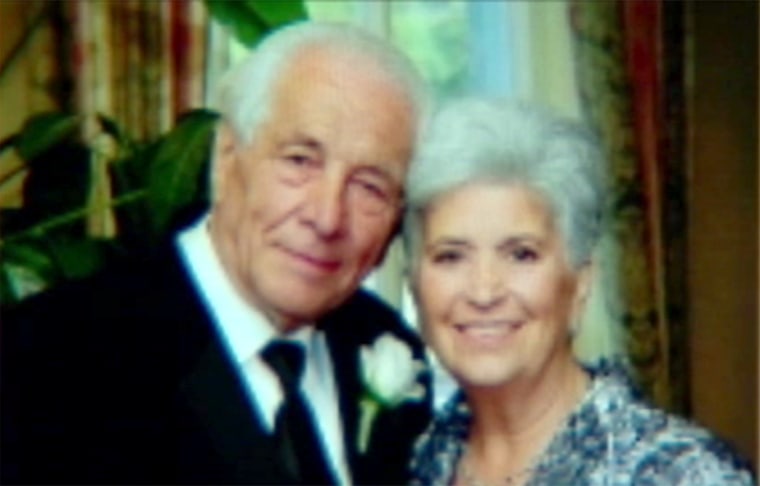 Government regulators say they are studying the issue of keyless ignition mishaps. In 2011 the National Highway Traffic Safety Administration proposed a rule requiring an audible alert – an alarm – but not an automatic shutoff. Final rule language had been expected in February.
Representatives of the auto industry, which is facing several lawsuits, say that safety is a "top priority" and the industry is working "to further develop best practices."
Ford and Chevrolet already have automatic shutoffs on some vehicles, and some carmakers have installed audible alerts in selected models.