A Texas man who got lost while hiking in a remote mountainous area near Mena, Arkansas, was found alive following a nearly weeklong search, his sister and friend said.
A search team found Joshua McClatchy, of Fort Worth, late Friday night, according to a Facebook post by his sister Miranda Balduf.
"It was spectacular seeing headlamps approach from the dark distance, and then seeing Josh's face as the strongest men and women carried him out," Balduf wrote on Saturday. "Josh is doing beautifully. He just closed his eyes, and will FINALLY rest."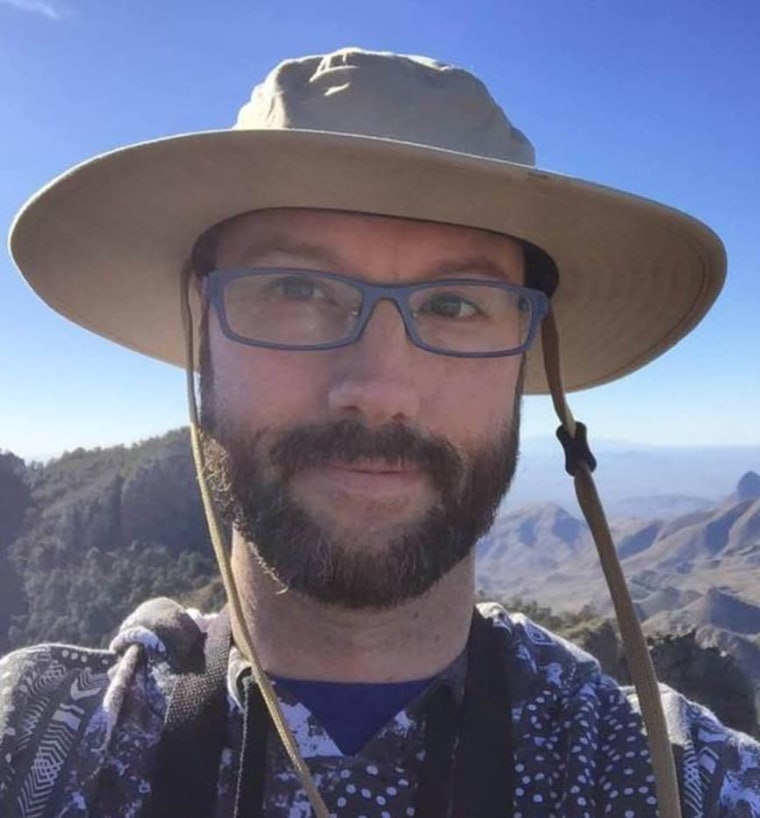 McClatchy was reported missing on Saturday, June 1, after he went for a hike on the Buckeye Trail in the Caney Creek Wilderness Area east of Mena. The sheriff's office described the location as a "remote and rugged mountainous area" and said it's common for hikers to get lost but that they are usually found within a few hours.
Family members told NBC affiliate WRAL that McClatchy texted his mother last Saturday that he was lost on a hike and needed help. They said he is an experienced hiker and was well-prepared for the trip.
He turned 38 on Sunday, according to ABC affiliate WFAA in Dallas.
Sheriff D. Scott Sawyer said in a press release on Wednesday that a team searched the trail and was not able to find McClatchy but did locate his car at the Buckeye trailhead. Rescuers also searched the Short Creek, an area just north of the Buckeye Trail, and conducted an aerial search.
It's not immediately clear where McClatchy was found. The sheriff's office had not provided details on his rescue as of Saturday afternoon.
"There is no way I could ever thank these guys enough," McClatchy's friend, John Obeidin, posted on Facebook Friday evening. "Josh is coming home."
According to the United States Department of Agriculture's website, trails in the area "are not marked or signed" and hikers need a map or a compass while exploring them.
News of McClatchy's safe return home follows the rescue of Amanda Eller, a hiker who was found May 24 after being lost for 17 days in a Hawaiian forest.