A 35-year-old hiker who was found alive after missing for more than two weeks in a Hawaiian forest had access to fresh water in a waterfall during her ordeal, a friend told NBC News affiliate KHNL in Honolulu.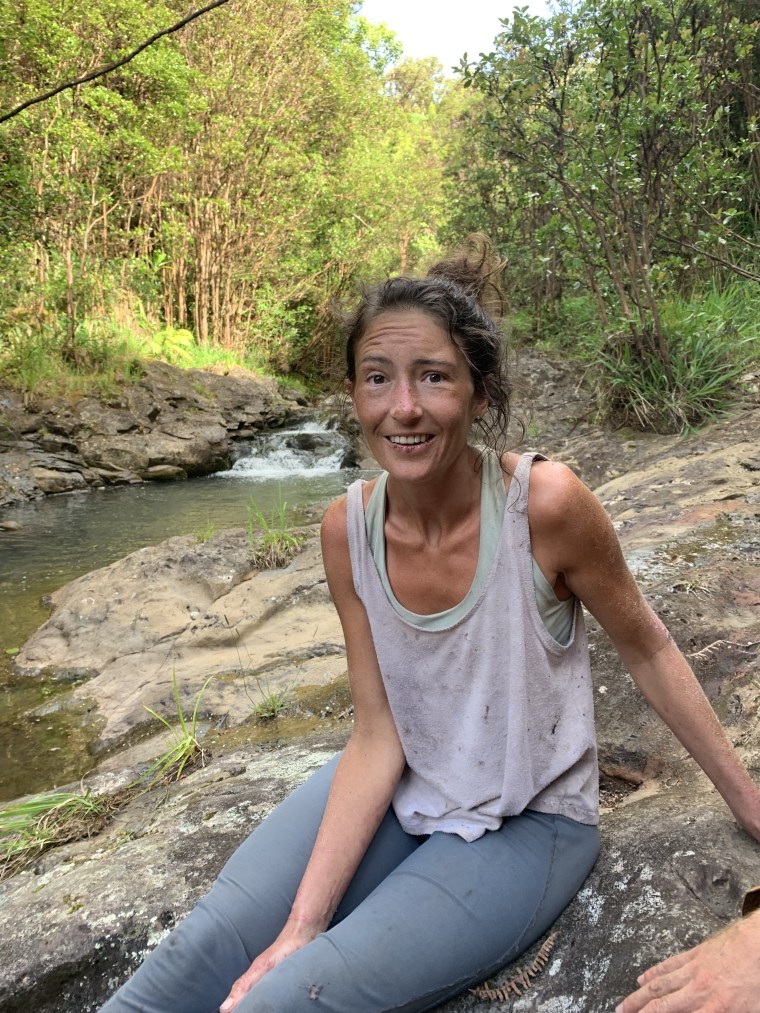 Amanda Eller's father said after his daughter, who works as a physical therapist and yoga teacher, was found alive Friday that she had the "mental strength and spiritual strength and physical strength" to survive such an ordeal.
Eller went missing on May 9 after she didn't return from the Makawao Forest Reserve, a 2,093-acre area thick with trees and trails that are popular among hikers and mountain bikers. Her vehicle had been found near the park with her wallet and cellphone inside.
On Friday, a Facebook page dedicated to finding Eller posted an update stating, "Amanda has been found."
Download the NBC News app for breaking news
"Elated. Excited. Ecstatic," her mother, Julia, told KHNL. "I can't even put it into words I'm so incredibly grateful."
Seventeen days after she went missing, Eller was spotted in a creek bed by a helicopter crew who were winding up their search for the day when they decided to fly a large loop outside of a designated search zone, KHNL reported.
They saw Eller waving at them.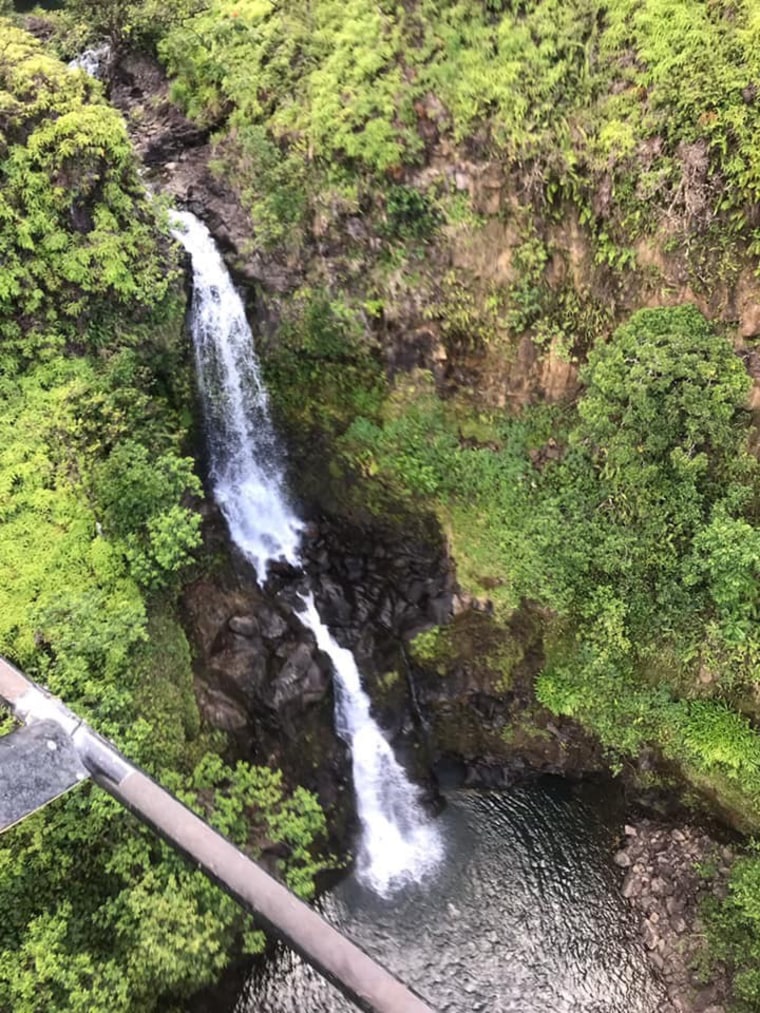 She was "slightly injured" but able to call her father once rescuers called to the scene evacuated her by helicopter, a post to a Facebook page dedicated to the search for her said.
Eller was transported to a local hospital. Her family said she had gotten lost on her hike and fell into a ravine, injuring both of her feet.
Her friend, Sarah Haynes, told KHNL, "She's OK ... She's great. She had a waterfall. She had access to water."
The forest has caves, ravines and trenches, and 60 searchers combed the area by land and air in the days after her disappearance.