The show hadn't even begun yet when the audience at Broadway's final performance of "The Color Purple" broke out in applause after catching a rare sight: Hillary Clinton.
The former Democratic presidential nominee, who has made few public appearances since her loss, was part of the sold-out crowd at the hit musical Sunday, along with her husband.
Videos posted to social media show audience members giving a standing ovation and cheering as the Clintons arrived at the theater. Clinton shook hands and gave a thumbs-up as theatergoers flocked to her with their phones out, eager to capture a photo of her.
New York Times reporter Michael Barbaro was at the show and reported Clinton's attendance was acknowledged by the cast at the end, resulting in another round of applause.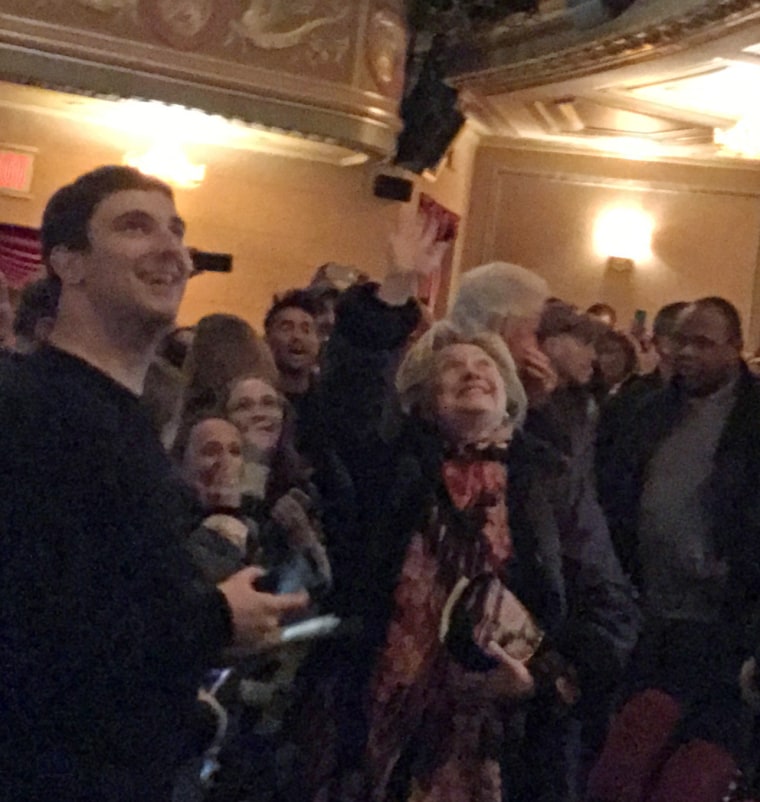 "There's a lot of really awesome famous and notable people here today," actress Patrice Covington said, according to The Times.
"I'm not going to call all of them out — I know you already know them," she added, waving in Clinton's direction.
Clinton's theater reception was decidedly warmer than one Vice President-elect Mike Pence received back in November, when he showed up at a Broadway performance of the smash hit "Hamilton." Not only did Pence get booed by the crowd, but cast members took the opportunity to address him during their curtain call.
Related: 'Hamilton' Cast Makes Direct Plea to Mike Pence in Audience
Clinton's appearance made a big splash on social media, similar to a photo of her hiking taken days after the election. The Nov. 10 photo shared by mom Margot Gerster was taken in the woods in Clinton's hometown of Chappaqua, New York, and featured Gerster and her daughter smiling next to Clinton.
Despite keeping a low profile, Clinton and former President Bill Clinton will attend President-elect Donald Trump's inauguration later this month, aides confirmed to NBC News.
While her "Color Purple" visit brought visible energy to the theater, one audience member said it stirred up mixed emotions for him.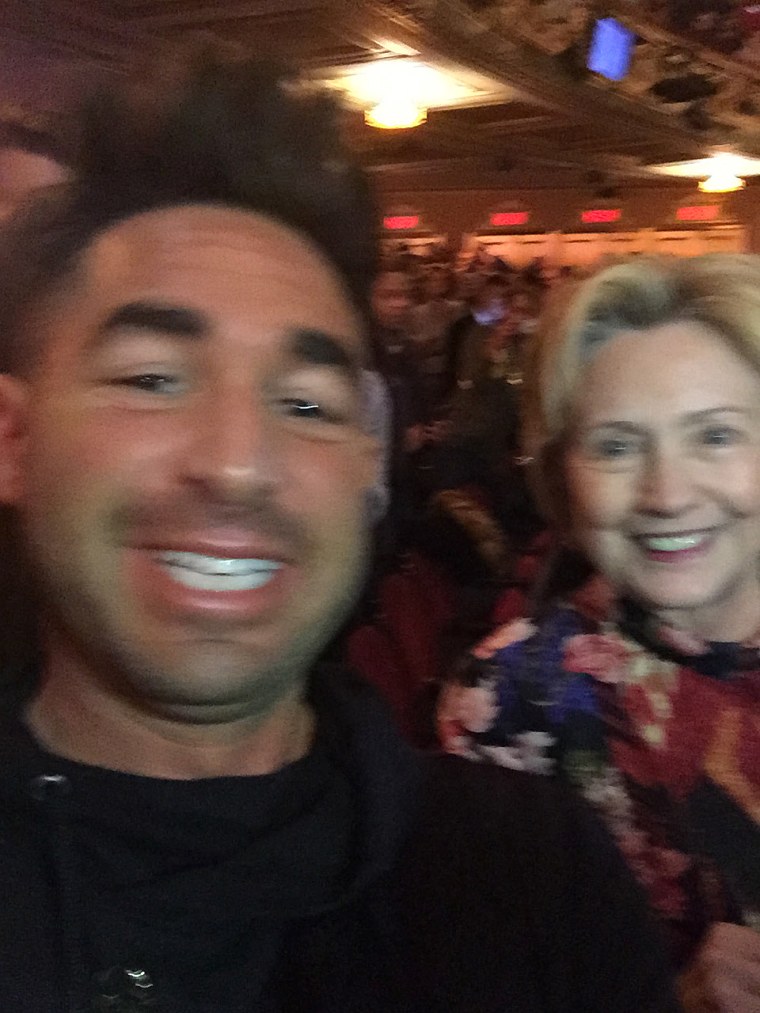 "I said, oh my God, it's Hillary freaking Clinton," Jordan Serpone, 33, who shook Clinton's hand, told NBC News. "But seeing her at 'The Color Purple' — she should not be here ... That feels like such a waste. It feels like this woman who dedicated her life to public service and is the most qualified person to run our country and who won the election by three million votes is not where she needs to be."