Hillary Clinton told donors on Thursday night that her loss was partly due to U.S. election hacks directed by Russian President Vladimir Putin and FBI director James Comey's election-eve letter to Congress related to her use of a private email server.
"Putin publicly blamed me for the outpouring of outrage by his own people…that is the direct line between what he said back then and what he did in this Election," Clinton is heard saying in an audio recording first obtained by the New York Times and verified as authentic by several sources present at the event to NBC News.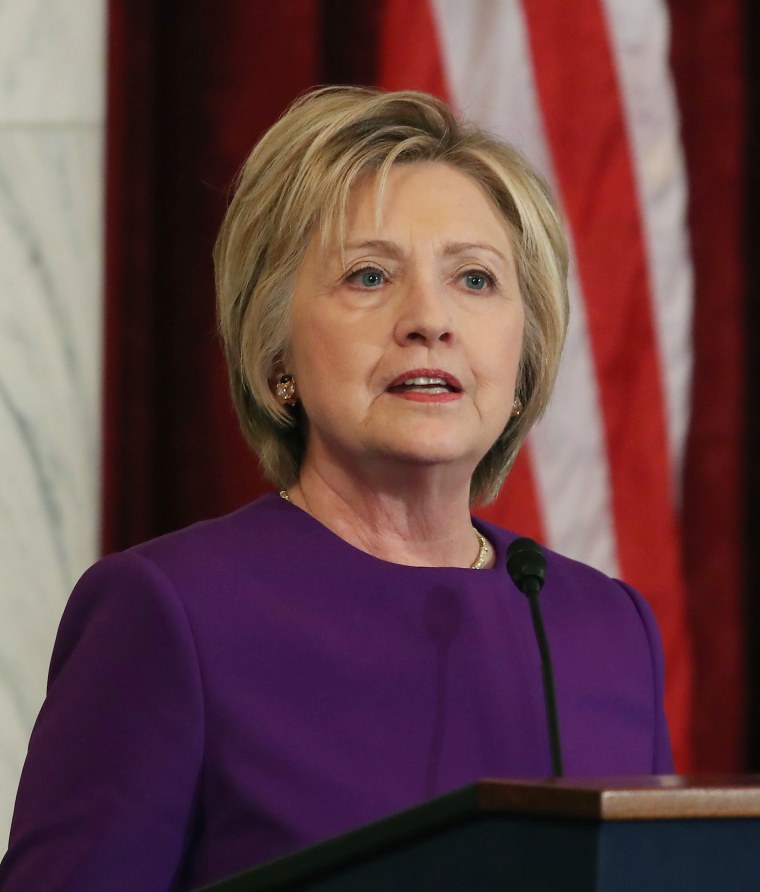 The comments, Clinton's most forceful on the topic, come on the heels of an investigation by NBC News which uncovered Putin's heavy involvement Russia's covert campaign to interfere in the American presidential election. Two senior officials with direct access to the information say new intelligence shows that Putin personally directed how hacked material from Democrats was leaked and used.
The officials said the intelligence came from diplomatic sources and spies working for U.S. allies.
Related: Why Didn't Obama Do More About Russian Election Hack?
On Thursday Clinton said she wanted people to know about Putin's impact on her ultimate loss because "he is determined not only to score a point against me, which he did, but also to undermine our democracy."
Clinton said she was proud as secretary of state to have stood up to Putin in support of democratic values after the 2011 Russian elections. She also told her supporters that they can't lose heart and they, too, are going to have to stand up for democracy in this country and abroad.
Clinton reportedly made no mention of president-elect Donald Trump in her speech.
Trump has scoffed at the notion that the Russians interfered in the 2016 election's outcome.
"If Russia, or some other entity, was hacking, why did the White House wait so long to act?" he tweeted. "Why did they only complain after Hillary lost?"
On October 7 the Obama administration identified Russia as being behind the hacks.
President Barack Obama has vowed that the U.S. will respond to Russia's cyber hacking and is expected to address the matter further during a press conference on Friday.
"I think there is no doubt that when any foreign government tries to impact the integrity of our elections that we need to take action and we will — at a time and place of our own choosing," Obama said in the interview with NPR, which aired in full Friday on "Morning Edition."