WASHINGTON — The Congressional Hispanic Caucus is criticizing the appointment of a Citizenship and Immigration Services ombudsman who previously worked for a group that supports immigration restrictions as "offensive, insensitive and malicious"
The caucus has called for the removal of Julie Kirchner, a former executive director of the Federation for American Immigration Reform. Lawmakers said she "made a career of attacking immigrant communities" during her time with FAIR.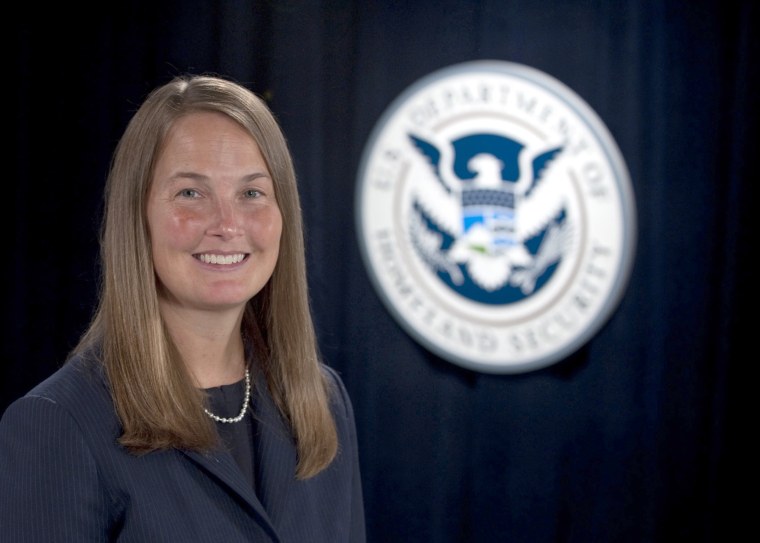 FAIR is staunchly opposed to illegal immigration and advocates restrictions on legal immigration.
"I think it's a huge mistake because it brings fear into the homes of many people who feel that are not going to be treated in a way that respect their constitutional rights," Rep. Juan Vargas, D-California, told NBC News.
Kirchner, a former Trump campaign immigration policy adviser, is one of several people who worked for groups that take a hardliner approach to immigration and have been tapped to fill senior positions in the administration.
As Citizenship and Immigration Services ombudsman, her role now includes receiving thousands of requests for help with immigration-related matters every year and helping provide "an impartial and independent perspective."
Another hire of concern to immigration activists is Jon Feere, a former legal policy analyst at the Center for Immigration Studies, a conservative group that advocates for greater immigration restrictions. He was recently named a special adviser to Thomas D. Homan, acting director of Immigration and Customs Enforcement.
He previously served as an immigration policy adviser for the Trump campaign and transition teams.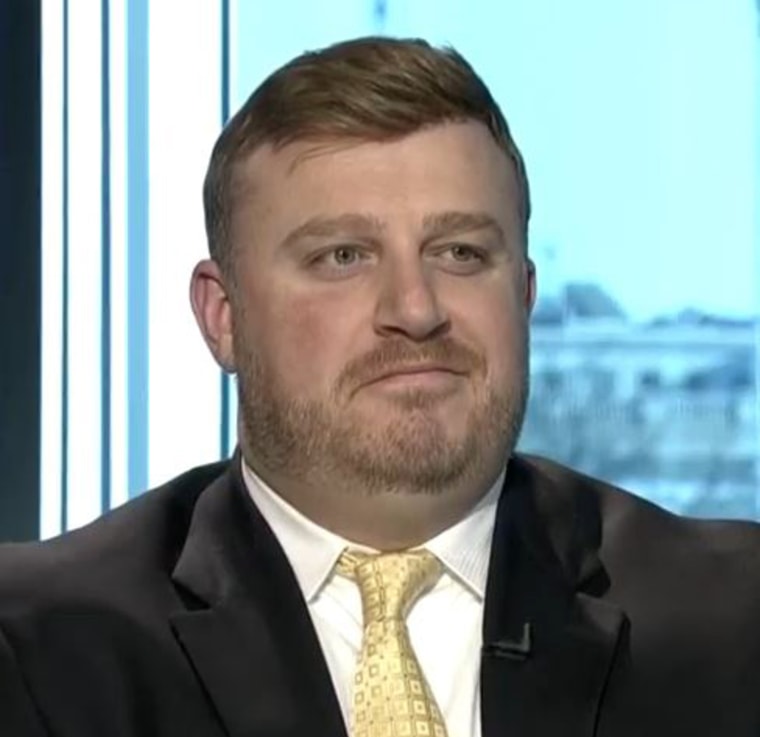 "It should come as no surprise to anyone that he would then staff key positions with people who also fit outside the mainstream or who advocate for views that are more consistent with his campaign rhetoric than some moderate version," said John Hudak, a senior fellow at The Brookings Institution. "I think every president that has issue areas that are dear to them look for some of the most aggressive advocates to work on behalf of those issues."
RELATED: Appeals court upholds travel ban on enforcement of Trump travel restrictions
When asked about the hires, a White House official told NBC News, "The President campaigned on increased border security and enforcement of our nation's immigration laws and that's exactly what the administration has been focused on."
The Department of Homeland Security, which includes Citizenship and Immigration Services and Immigration and Customs Enforcement, did not respond to NBC News' requests for comment.
Political appointments that reflect an administration's policy bent are not unusual and immigration hardliners defend the Trump administration's hires.
"If anything, it's more of a surprise that Trump hasn't hired more people from organizations like (Center for Immigration Studies) and FAIR," said Dan Stein, president of FAIR.
However, immigration supporters worry that those hired wielded influence in the Washington immigration debate and helped scuttle comprehensive immigration reform efforts pushed by previous administrations.
"The courts are going to be very busy with immigration challenges over the next four years," said Steve Yale-Loehr, an immigration law professor at Cornell University.