CHARDON, Ohio — Authorities said a hit man broke into an Ohio home in 2006 and killed 31-year-old Daniel Ott with a shotgun in what was a paid act of vengeance for his willingness to testify against the operator of a stolen car "chop shop" operation.
But the shooter killed the wrong Daniel Ott. The only thing the slain Daniel Ott was guilty of was having the same name as the intended target.
Nine years later, three men were indicted Wednesday in Ott's death.
Geauga County officials said Joseph Rosebrook, 59, of Saint Cloud, Florida; Chad South, 45, of Moraine, Ohio; and Carl Rosebrook, 57, of East Liberty, Ohio, were indicted on charges of aggravated murder, kidnapping and conspiracy to commit aggravated murder. They're being held in Geauga County Jail, just east of Cleveland, after their arrests on June 1.
"Detectives repeatedly ran into the phrase, 'I know what you want, but they will kill me'"
Detectives were baffled by the slaying. They followed the usual playbook, looking at Ott's activities and the people who knew him. They got nowhere. Ott worked at a greenhouse nursery and lived an unassuming life with his girlfriend in quiet Burton Township.
It took six months before detectives learned there was another Daniel Ott, a man who they suspected was the hit man's real target. And it took another eight years or so to finally solve the case.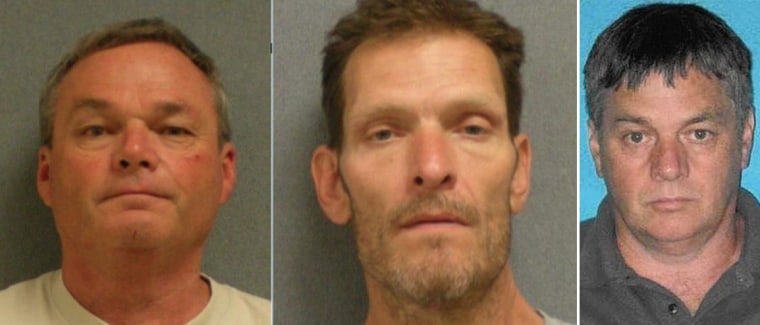 Geauga County Sheriff Dan McClelland said Joseph Rosebrook hired Chad South, with whom he had served time in prison, to kill a Daniel Ott whose cooperation had forced Rosebrook to plead guilty to a conspiracy charge in central Ohio. He was sentenced to 10 years.
His brother, Carl, handled the payment to South while his brother was in prison, McClelland said.
According to McClelland, Joseph Rosebrook specialized in witness intimidation and he remains a suspect in the death of an associate killed in 1999 after he cooperated with authorities in an earlier criminal case.
"Detectives repeatedly ran into the phrase, 'I know what you want, but they will kill me,'" McClelland said. "Witnesses flat out refused to talk."
The Daniel Ott who the hit man was paid to kill has survived two assassination attempts, the sheriff said. He would not say where that Daniel Ott lives for his protection.