Arts-and-crafts giant Hobby Lobby was pilloried last week after it agreed to forfeit $1.6 million worth of smuggled Iraqi antiquities it bought in 2010 to promote passion for the Bible.
It turns out that wasn't the first time the company illegally imported artifacts.
An attorney for the retailer confirmed to NBC News that the $3 million it will pay the federal government to settle a civil case isn't a fine but a payment to cover unspecified items that were improperly brought to the United States before the 2010 acquisition.
Hobby Lobby didn't forfeit those purchases because it doesn't have them any longer. A stipulation outlining the settlement said they are "dissipated," suggesting they were either sold or donated.
But the company declined to answer questions about the earlier items, including whether any of them were given to the soon-to-open Museum of the Bible in Washington, which Hobby Lobby helped fund.
"This shows this is not a one-off. They made these kinds of mistakes repeatedly," said Candida Moss, a professor at Notre Dame and co-author of the forthcoming "Bible Nation: The United States of Hobby Lobby."
"They should definitely be opening up their book," Moss said.
Hobby Lobby, which has more than 700 stores across the United States, is owned by billionaire evangelical Christians who began amassing an unparalleled private collection of Bible-related texts and artifacts in 2009.
Related: Where Do Hobby Lobby's Antiquities Come From?
Last week, prosecutors in New York announced the chain had signed a civil settlement over hundreds of Mesopotamian-era tablets covered in ancient cuneiform writing and thousands of clay tokens known as bullae that it bought from overseas dealers in 2010.
The U.S. Attorney's office said the rarities originated from what is now Iraq, where the plunder of cultural treasures spurred the U.S. to impose an import ban more than a decade ago.
Hobby Lobby blamed the smuggling on inexperience, saying it had relied on dealers and shippers who didn't know how to properly document or send the pieces.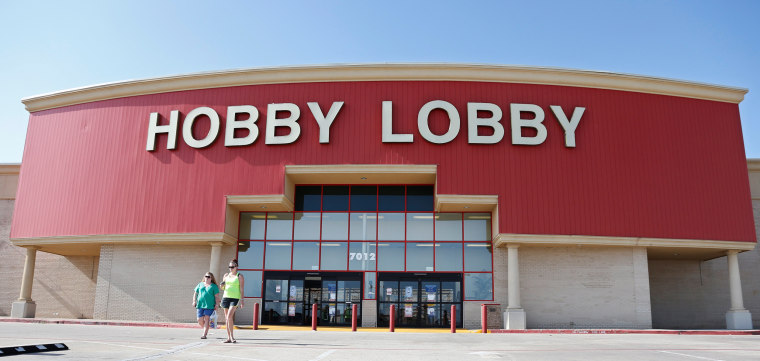 Prosecutors, however, pointed out that Hobby Lobby had proceeded with the 2010 purchase despite flagrant red flags — including a warning from an expert who told them the types of pieces they eventually bought were likely to be from Iraq and at risk of having been looted or smuggled.
The company also wired payments to seven bank accounts for five different people, none of whom were the actual seller, prosecutors said. The artifacts were sent in multiple shipments to three different corporate addresses in Oklahoma with labels that said the country of origin was Turkey or Israel. They were described in some cases as "samples" or "handmade tiles."
Federal authorities have been criticized for not bringing criminal charges against Hobby Lobby, but the civil complaint contains no evidence the forfeited items were looted from Iraq or that company officials orchestrated the shipments.
Still, Hobby Lobby, which says it runs its business on Christian values, faced cries of hypocrisy over the scandal — which also put a cloud over the $500 million Museum of the Bible because of its close ties to the company owners, the Green family.
The museum said last week that "none of the artifacts identified in the settlement" — which also includes 144 engraved seals — were ever a part of its collection. But it was not clear if that also applied to the unidentified items purchased before the Iraqi tablets and bullae.
An outside public relations firm retained by Hobby Lobby said the company would not disclose what the items were, the circumstances of their shipment, or where they are now. The U.S. Attorney's office also declined to provide those details.
Joel Baden, a Yale professor and co-author of "Bible Nation," said the lack of transparency is troubling.
"What it means is out there somewhere is more illegally imported stuff," he said. "It's in a museum. It's in someone else's collection. It's somewhere. And it's another example of how insidious the market is."
Baden also said the disclosure of earlier illegal shipments raises doubts about whether the company was simply naïve.
"At some point," he said, "it turns from an unfortunate incident into a business model."