Investigation crews on Tuesday successfully extracted a second data recorder that was trapped inside the commuter train from last week's deadly crash in New Jersey, officials said.
In addition to the recorder found in the front car, investigators also recovered front-facing video and the personal belongings of the train's operator, including his cellphone, according to National Transportation Safety Board investigator-in-charge Jim Southworth.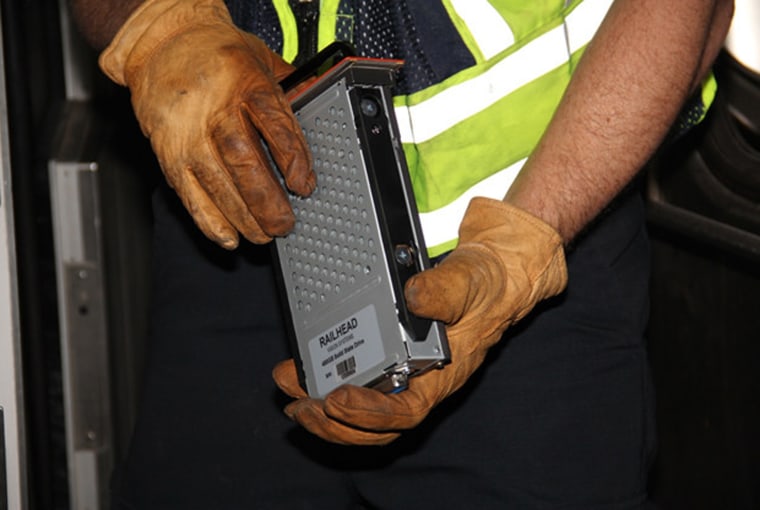 He said the equipment was sent to a laboratory in Washington, D.C., for review and it was not immediately known if the data recorder was functioning.
Investigators revealed Sunday that the first recorder that was taken from the mangled NJ Transit train at the Hoboken Terminal was not working.
Southworth said that inoperable recorder was 21 years old, while the second unit is from 2003.
Related: Hoboken Train Crash Victims Tell NJ Transit They Plan to Sue
"These recording units look to be in fairly good shape," he said of the devices found Tuesday.
The devices are crucial evidence because they can show how fast the train was going, the throttle's position and whether brakes were applied.
Large debris from the wreckage at the century-old station hampered investigators' access to the locomotive. Officials said Saturday that structural damage and high levels of asbestos made the task of removing the debris more difficult.
Southworth described the entire process as a "well-orchestrated industrial ballet."
He declined to comment on an Associated Press report Tuesday that said federal investigators estimated the train was traveling between 20 and 30 mph when the crash occurred at the height of the Thursday morning rush-hour. The speed limit is 10 mph.
The AP report was based on the extent of the damage, and not on any train instrument data.
Related: NJ Transit Was Probed Over Safety Before Hoboken Crash: Source
One woman standing on the platform was killed and 100 other people, most inside the train, were injured.
Train operator Thomas Gallagher, 48, told investigators that he could not remember the wreck, but said he believed he was going the 10 mph speed limit, officials said. He also said he had adequate rest before operating the locomotive.
His toxicology tests were still being analyzed Tuesday evening.
Southworth said Gallagher's cellphone could also help shed light on what he was doing leading up to the crash.