The man charged with kidnapping and murdering 20-year-old nursing student Holly Bobo in 2011 lived 15 miles from the Tennessee home that he is suspected of snatching his victim from — appearing to confirm suspicions the family had at the time of her disappearance that her abductor lived nearby.
Zachary Rye Adams, 29, was charged Wednesday by the Tennessee Bureau of Investigation (TBI) with "especially aggravated" kidnapping and first-degree felony murder of Bobo, who vanished from her house in West Tennessee on April 13, 2011. He will be arraigned on Tuesday.
The TBI "had enough credible information" to search Adams' Holladay, Tenn., property, said TBI Executive Officer Illana Tate.
The investigation and following indictment were the first solid indications that Bobo was believed to be dead.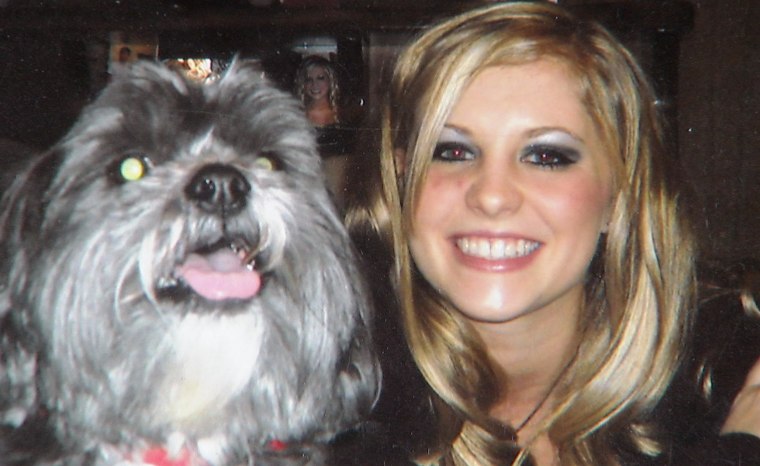 When the young woman was abducted three years ago, mystery shrouded the search for the shy nursing student. But her family had suspicions that her kidnapper may be someone who lived in the tiny, "safe" area all along.
"I think the person definitely had Holly targeted," said Holly Bobo's brother, Clint, in a 2011 interview with NBC News, just four and a half months after Holly's disappearance.
A search of Adams' property included a cadaver dog and a Bobcat excavator and focused on a pond and abandoned house nearby, according to NBC affiliate WSMV.
The TBI did not release the types of evidence they found tying Adams to the crime and did not say whether remains were discovered. But the address that Tate disclosed as the spot where investigators searched is 15 miles away from the Bobos' home in Parsons.
Even from the beginning of the investigation, Holly's family suspected she was kidnapped by someone within the town who knew the area — and the family's routine.
"I believe that they spent some time in the area.… I think they spent some time plotting it out," said Clint Bobo in 2011 of the person wearing camouflage whom he saw leading his sister into the woods the morning she was kidnapped.
Clint; his mother, Karen; and Holly's cousin, country music star Whitney Duncan, each described the small town of Parsons in Decatur County as a community where residents didn't lock their car doors or the doors to their homes.
"This is the ideal place to grow up. You grow up feeling super-safe," Duncan said in 2011.
But Clint Bobo acknowledged the sense of security might have been detrimental. "I would say that we did live in some type of bubble. We trusted everyone," he said.
That feeling of trust quickly dissipated after Holly disappeared.
"Early on, it's like we looked at everybody — 'Was it you? Was it you?'" said Holly's mother, Karen. "Evidently there's someone out there that we did not know."
The Bobo family lived in such a secluded area that when Duncan got the call that her cousin was missing, she said she had trouble finding the house, even though she had been there many times. "Because of the circumstances, it definitely feels like it could be someone in the community," Duncan said in 2011.
Although Duncan said she had trouble believing someone in the "ideal" town where everyone knew one another would take Holly, she recognized then, "of course, along with the good, there is the bad. I feel like quite a bit of drugs here as well."
Adams was originally flagged by the TBI when he was arrested on unrelated possession of methamphetamine and assault charges, Tate said. Adams has a history of violence and has been arrested numerous times but always walked free after little or no time in jail.
This time, District Attorney General Hansel McCadams said he will seek the death penalty if Adams is convicted.
"I miss spending time together on the weekends," said Clint Bobo in 2011 of days spent with his sister hunting and riding in the fields on four-wheelers. "I wish she would return right now."
"I'm not losing hope," said Duncan at the time.
But on Wednesday when Adams was charged with Holly's murder, her family faced the heartbreaking reality that Holly would not be coming home.
"In the recent days, it feels like everything has come against our hope, and it seems that all our trust was shattered," the Bobo family said in a statement Thursday. "Jesus will provide us the strength and grace to see us through," the family added.