PITTSBURGH — For the survivors of the Holocaust, the massacre at a synagogue here reminded them of some of the darkest memories a person could ever recall.
Shulamit Bastacky is one of the hidden Jewish children who escaped the terrors of the Holocaust, and her neighbor, Melvin Wax, 86, is among the 11 people who were shot and killed at the Tree of Life Synagogue by a man with anti-Semitic views.
Bastacky will celebrate her 55th anniversary in the United States next week, more than seven decades after she spent three years living in a Catholic nun's basement in Lithuania, in an attempt to hide from the Nazis. That violence and anti-Semitism like this could occur in this country is unthinkable to Bastacky.
"I never ever expected this in America: the country of liberty, of freedom of speech, of freedom of religion," Bastacky said. "When we came to this moment, it was absolutely horrific — beyond description. It almost made me sick. When a person goes to a place of worship, whether it's a synagogue or a church or a mosque, you come in peace and leave respectfully."
There are many Holocaust survivors who chose to settle here in Pittsburgh. The neighborhood Squirrel Hill, where Tree of Life Synagogue is located, is considered the backbone of the Jewish community in the city.
Survivors here speak regularly to the community about hate speech and their experiences during the Holocaust.
"These people were murdered, they were killed, because they were Jews," Bastacky said. "This happened because one man had so much hate in him, but also because anti-Semitism is rising in America."
Judah Samet, 80, another Holocaust survivor who is a member of Tree of Life Synagogue, told the Washington Post that he showed up to Saturday's ceremony late, missing the tragic shooting by four minutes. He connected that man's anti-Semitism to his experience during the Holocaust.
"I survived the second time yesterday," he told the newspaper on Sunday, saying that it had renewed his commitment to telling his story.
After Saturday's attack, Bastacky said she is also committed to educating as many young people as she can about the Holocaust and its causes. Forgetting the past is not an option, she said.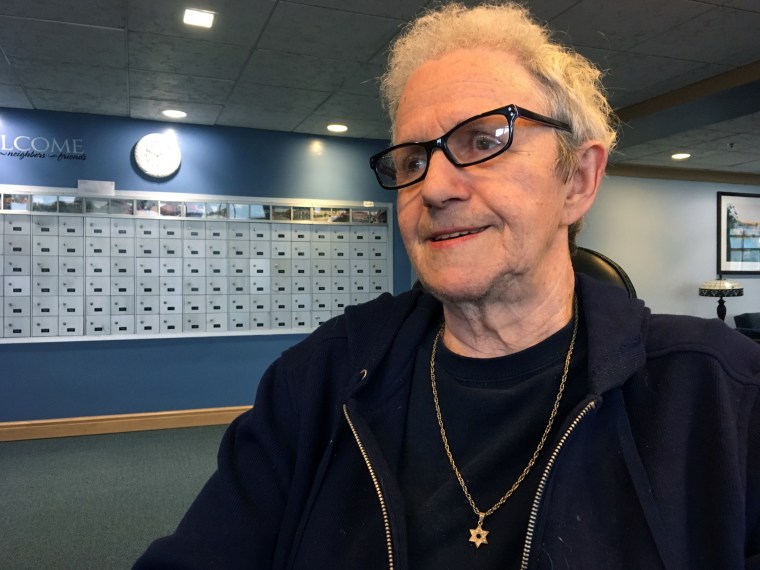 That's why she and many other survivors work with the Holocaust Center of Pittsburgh to speak to schools and civic groups throughout western Pennsylvania about the horrors of the Holocaust. People need to learn to not be a victim, victimizer or just a bystander, she Bastacky said.
"There's an incredible value of having a survivor here who could tell us about how he or she felt knowing what happened on Saturday, to encourage us to stay positive and fight against hate," said Dr. Lauren Bairnsfather, the director of the Holocaust Center of Pittsburgh.
On Saturday, the center brought a guest speaker and Holocaust survivor to speak across the street from the Tree of Life Synagogue.
The center had made plans in January with Magda Brown, 91, a survivor, to speak at Chatham University. Brown found out when she boarded the plane from her home in Chicago that 11 Jews were killed while practicing their religion.
It's an anti-Semitism that is all too familiar to Brown. That is why she refused to cancel the event, she said, quoting the founding principle of the Illinois Holocaust Museum and Education Center: "Remember the past, transform the future."
Brown and her family were removed from their home in Hungary and pushed into crowded train cars headed for Auschwitz-Birkenau concentration camp in 1944. When they arrived, Brown's parents, aunts, uncles and cousins were immediately taken to the gas chambers.
The Nazis who ran the camp shaved her head, took her belongings and tortured her for months at Auschwitz before sending her to a work camp where she handled dangerous chemicals to build German munitions.
"It is all coming back — coming back like a flood," Brown said. "I've been living in this country since 1946. I've been so appreciative of considering myself a proud, conscientious, voting American. I raised my children the proper American way, and I lead that kind of life. Unfortunately this kind of situation shakes you up because of my experiences. If I were to say I'm not worried, I would be lying."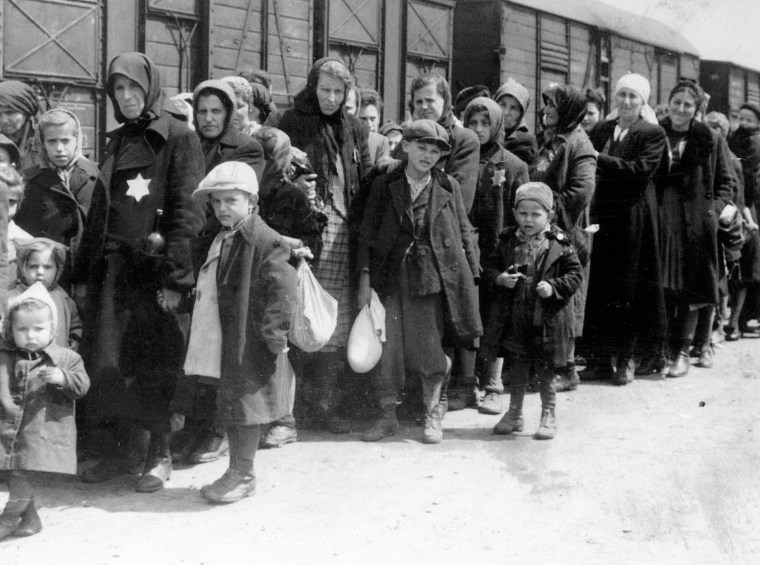 Brown escaped a death march to Buchenwald, another concentration camp, in March 1945. Two American soldiers later found her and several other prisoners hiding in a barn.
This history, she said, is more important than ever.
"Genocide does not happen from one minute to the next," Brown said. "It builds gradually."
Brown said that this attack is not random and anti-Semitism has not disappeared. That is why Holocaust survivors, like her, emphasize their mantra of "never again."
"I experienced discrimination, I experienced Nazi terror in concentration camps, so needless to say I am talking to the reality," Brown added. "It is very, very painful. I just kept hoping that something like this would never happen again."