SAN FRANCISCO — Batman won't have to worry about Batmobile knockoffs after a federal appeals court ruled Wednesday the caped crusader's vehicle is entitled to copyright protection.
The Batmobile's bat-like appearance and other distinct attributes, including its high-tech weaponry, make it a character that can't be replicated without permission from DC Comics, the copyright holder, the 9th U.S. Circuit Court of Appeals said.
"As Batman so sagely told Robin, 'In our well-ordered society, protection of private property is essential,'" Judge Sandra Ikuta wrote for the three-judge panel.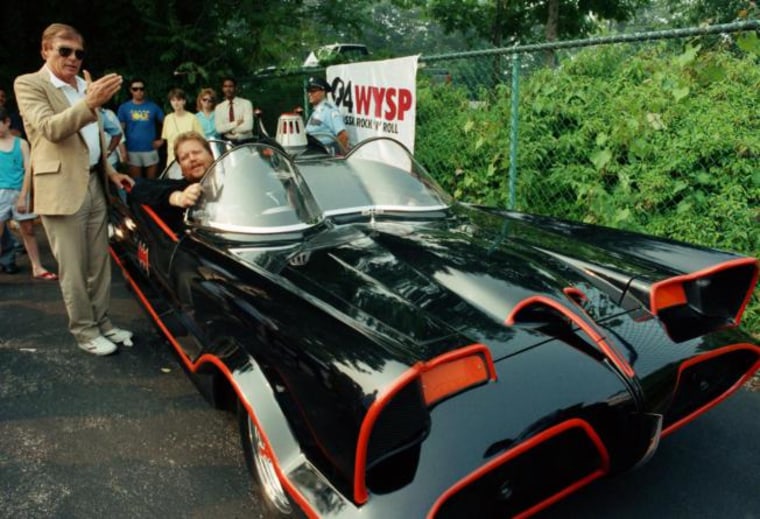 Batman's vehicle has consistent character traits that can be protected by copyright, Ikuta wrote. "No matter its specific physical appearance, the Batmobile is a 'crime-fighting' car with sleek and powerful characteristics that allow Batman to maneuver quickly while he fights villains," she wrote.
The ruling came in DC Comics' lawsuit against Mark Towle, who produced replicas of the Batmobile as it appeared in the 1966 television show featuring Adam West as Batman and the 1989 movie with Michael Keaton in the lead role. The 9th Circuit said Towle sold the cars at his Southern California business for about $90,000 each.
Larry Zerner, an attorney for Towle, said his client copied the car's design, which can't be copyrighted. "Characters exist in comic books and movies and TV shows," he said. "They don't exist in the real world. In the real world, it's just a car."
In its ruling, the 9th Circuit said Towle advertised each replica as the "Batmobile," and used the domain name batmobilereplicas.com to market his business. He also advertised that the replicas would get noticed because of the Batmobile's fame, the court said.
Related: Batman Impersonator Fatally Struck by His Own Batmobile
Towle also argued the Batmobile at times appeared without its "bat-like" features. But the 9th Circuit said that was akin to James Bond changing from swimming trunks to a tuxedo: It didn't alter the car's innate characteristics.
A spokesman for Time Warner Inc unit Warner Brothers, corporate parent of DC Comics, declined to comment.