The South Florida vacation home of the dentist who killed Cecil the lion was the target of vandals, police said, after someone spray-painted "Lion Killer!" on the garage door last week.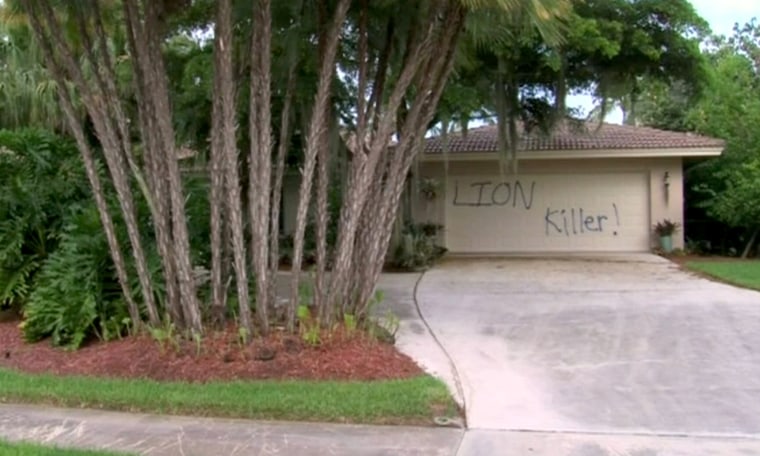 Marco Island police are investigating who tagged the home of Walter James Palmer on Friday and also left a trail of pigs feet covered in a red substance on the driveway, NBC station WBBH reported. A jar of lion-shaped cookies was also left outside the home.
Palmer, of suburban Minneapolis, has admitted to killing the beloved lion, Cecil, on a big game hunting trip to Zimbabwe in July. Zimbabwe officials have charged his professional guides with illegal poaching, and the country is planning to seek Palmer's extradition.
Despite the global outrage that Palmer has caused, area residents say the vandal is the one who should be apprehended.
"They committed a crime," Clayton Brietbach told WBBH. "They're saying he committed a crime. I think they committed an obvious one."
Police told the station the investigation is ongoing, and the suspect could be charged with criminal mischief.