A homecoming queen on her way home from from her prom was killed by floodwaters in Devine, Texas, about 35 miles southwest of San Antonio.
Alyssa Ramirez, who was also a cheerleader who played tennis and volleyball, spent Saturday night at her prom and was driving home Sunday when floodwaters swept her car off the road, according to NBC affiliate WOAI and a funeral home.
There were no barricades on the road and Ramirez's car stalled out in the high water a few miles from her home, Roberta Ramirez, Alyssa's aunt, told the station.
"She did the right things," Roberta Ramirez said. "She called 911. She called her father, but it was just too much and too quick."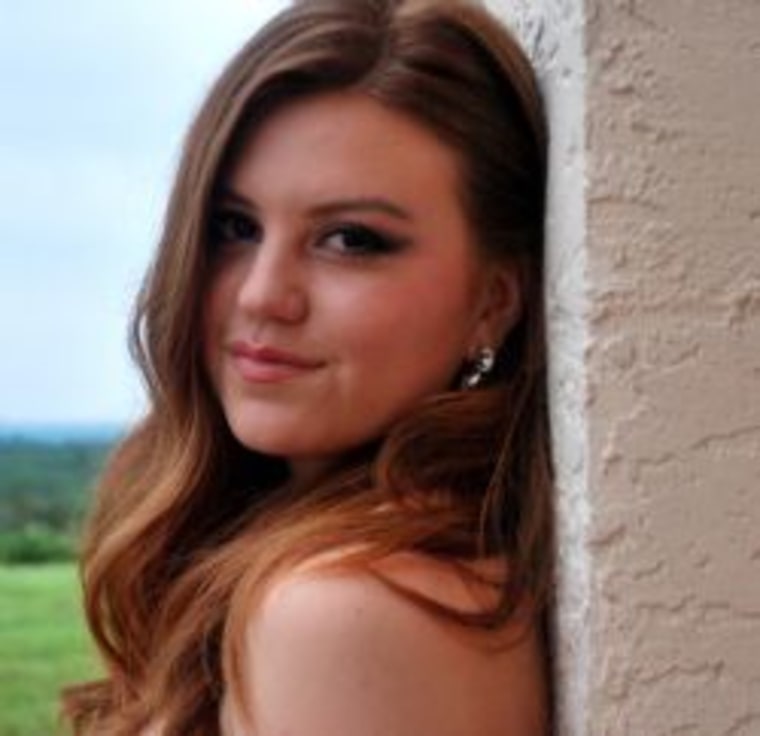 Alyssa Ramirez's parents went to search for her but to no avail, Roberta Ramirez said.
"They weren't able to find her until this morning," Roberta Ramirez told WOAI. "They [her parents] rest assured that she was a very strong believer and she has her place in Heaven and they'll meet her again soon."
An obituary provided by Hurley Funeral Home in Devine, Texas, read in part:
"Alyssa was the homecoming queen of Devine High School, as well as a star athlete in tennis and volleyball. She was student council President, cheerleader and co-editor of the high school yearbook. She was very friendly to all who crossed her path, loved her family, her friends and the town of Devine. She had aspirations of being an Optometrist. She will be sorely missed by all. The following excerpt is what she posted 9 days before she died:'Faith grows through hardship. Faith does not grow in a garden of property, but in a desert of tribulation. Even though it is never pleasant to experience hardship, it teaches us to persevere and to cling to God. He will never desert us.'"
— William J. Gorta