The Department of Homeland Security will solicit prototype pitches next month to fulfill President Donald Trump's promise to build a border wall with Mexico.
The department announced online Friday that it intends to provide contractors an opportunity to offer proposals for the design and building of "several prototype wall structures in the vicinity of the United States border with Mexico."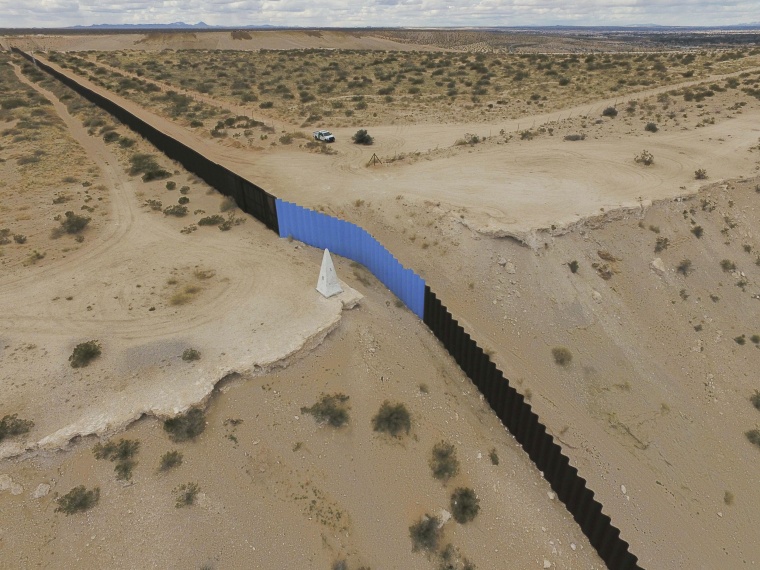 Related: Drug Smugglers From Mexico Use Border Crossings in Spite of Walls
According to the announcement, the pitch process will have two phases.
The first will require a concept paper to be delivered to Homeland Security by March 10. They will then condense the pool of pitches by March 20.
The second phase would require the remaining contractors to fulfill the full proposal request and provide the potential price.
Related: DHS Chief Kelly Pledges 'No Mass Deportations' During Talks With Mexico's Leaders
More than one group is expected to be awarded the contract for the wall that could potentially cover nearly 2,000 miles. Winners will likely be announced in mid-April.
The wall will fulfill Trump's campaign promise/slogan to build a border wall with Mexico, which he purports would stem illegal immigration and support his drug enforcement policies.
Trump first mentioned the wall during his June 2015 presidential announcement speech, and he often brought it up during his campaign rallies. The president brought it up again during his speech at the Conservative Political Action Conference on Friday.
"We've defended other nations' borders while leaving ours wide open, anybody can come in," Trump said. "We're going to build a wall, don't worry about it. We're building the wall, we're building the wall. In fact, it's going to start soon. Way ahead of schedule, way ahead of schedule."
Related: Economists to Trump: Paying for the Wall Is the Least of Your Worries
Despite Trump's claims, according to the announcement, Homeland Security is still looking for ideas to build the wall and its potential cost.
Trump has also alleged that the Mexican government will pay for the border wall, which is expected to cost billions of dollars. Mexican officials have rebuffed claims that their country would pay for any construction costs, and the White House has floated the idea of a 20 percent tax on imports to cover costs.
The Department of Homeland Security did not immediately respond to NBC News' request for comment.