NEW YORK - A New York City man who allegedly fled a hit-and-run car crash that killed a young Orthodox Jewish family appeared before a Brooklyn judge on Thursday night to hear the charges that could put him in prison for life.
Julio Acevedo, 44, of Brooklyn, faces charges of criminally negligent homicide and leaving the scene of an accident, according to prosecutors. He is also being accused of reckless driving, assault and speeding.
If convicted, Acevedo faces 25 years to life in prison because of his prior convictions, prosecutor Gayle Dampf said. He is being held without bail.
The victims, Raizy and Nachman Glauber, 21, were members of an Orthodox Jewish enclave in the Williamsburg area of Brooklyn. They were expecting their first child.
They were on the way to the hospital when their taxi was hit broadside by a gray BMW sedan, police said. The BMW driver fled the scene on foot.
The Glauber baby was delivered on Sunday by Cesarean section at Bellevue Hospital, where the mother had been pronounced dead on arrival, police said. The boy died early on Monday.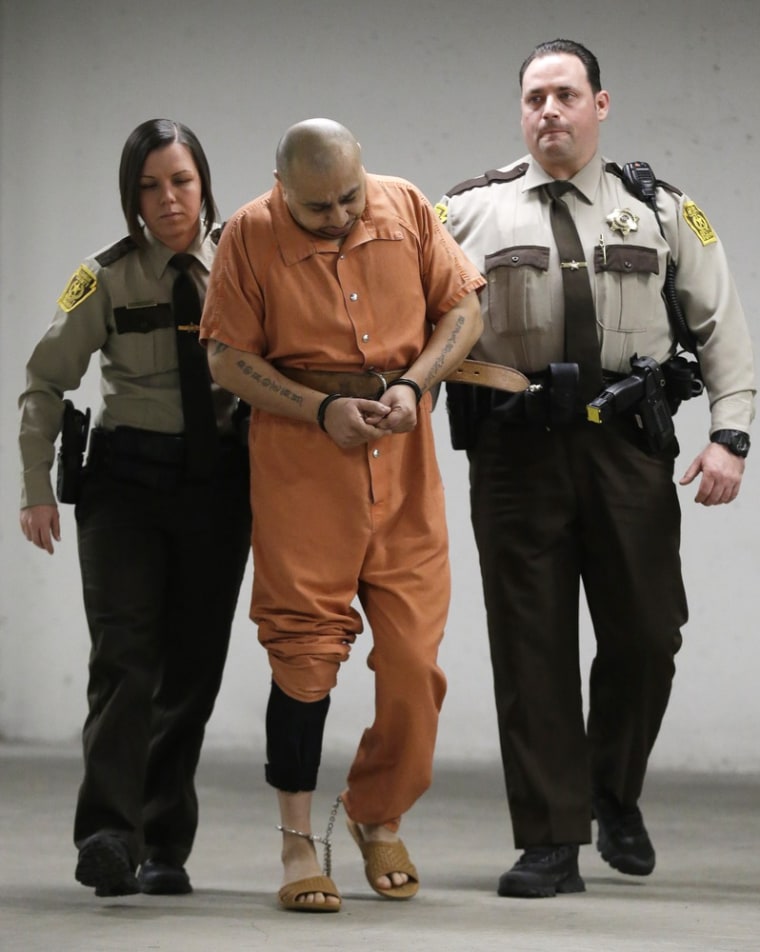 Family friends said the child's birth had been a ray of hope that was extinguished when the baby died of his injuries. They said Raizy Glauber was about six months pregnant and wanted to go to the hospital because she was not feeling well.
Acevedo, who has a lengthy criminal record, surrendered on Wednesday to New York City detectives in the parking lot of a convenience store in Bethlehem, Pa.
The meeting between the suspect and police had been arranged with the help of one of Acevedo's friends, New York City Deputy Police Commissioner Paul Browne said.
Witnesses to the Sunday morning crash said the BMW had been speeding, police said. The taxi was at a stop sign when the accident occurred, police said.
Before his surrender, Acevedo spoke by telephone to the New York Daily News. An article published on Tuesday said Acevedo had claimed he was fleeing gunshots when the accident occurred and that he fled the scene of the accident because he was afraid of being shot.