A hot air balloon with 16 people aboard caught fire and crashed Saturday in central Texas, and there don't appear to be any survivors.
The balloon crashed into a pasture near some power lines around 7:40 a.m. local time (8:40 a.m. ET) near the town of Lockhart, the Federal Aviation Administration said in a statement.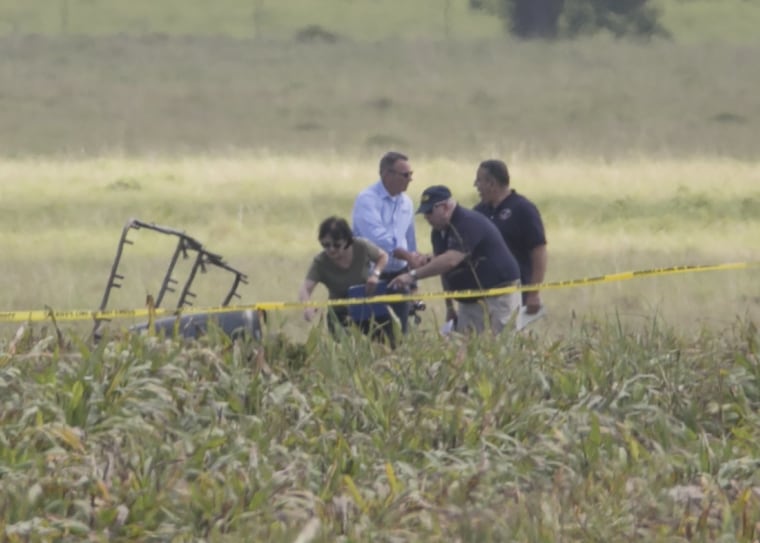 "The balloon was occupied and it does not appear at this time that there were any survivors of the crash," Caldwell County Sheriff Daniel Law said in a statement. "Investigators are determining the number and the identities of victims at this time."
The balloon was operated by Heart of Texas Hot Air Balloon Rides, according to the owner of the company's Facebook account.
The company said in a recorded phone message that its owner and chief pilot, Skip, was killed in the crash along with the passengers.
"Following the tragic loss of our beloved owner and chief pilot skip and our passengers this morning it is necessary to cancel all flights for the foreseeable future. Please understand that we are dealing with all the immediate circumstances of this tragedy," the recording said. "Our thoughts and prayers go out to the families of those who passed away with Skip."
A short time later, Texas Gov. Gregg Abbott weighed-in on what he called a "heartbreaking tragedy."
"Our thoughts and prayers are with the victims and their families, as well as the Lockhart community," Abbott said in a statement. "The investigation into the cause of this tragic accident will continue, and I ask all of Texas to join us in praying for those lost."
Margaret Wylie, who lives near the site of the crash about 30 miles south of Austin, said she knew something wasn't right when she heard a "pop."
"I looked, and the next thing — there was a big fireball," she said.
"I think the pops I heard was the balloon connecting with the power lines," Wylie told NBC News.
But Chris O'Neil, an NTSB spokesman, said it was "far too early to speculate about cause."
"We go through our investigative process without any preconceived notions," O'Neil told NBC News. "The facts lead us where they lead us."
O'Neil said 13 investigators had been dispatched to Texas, and a preliminary report would be released within 10 days. A conclusive report on the crash could take more than a year.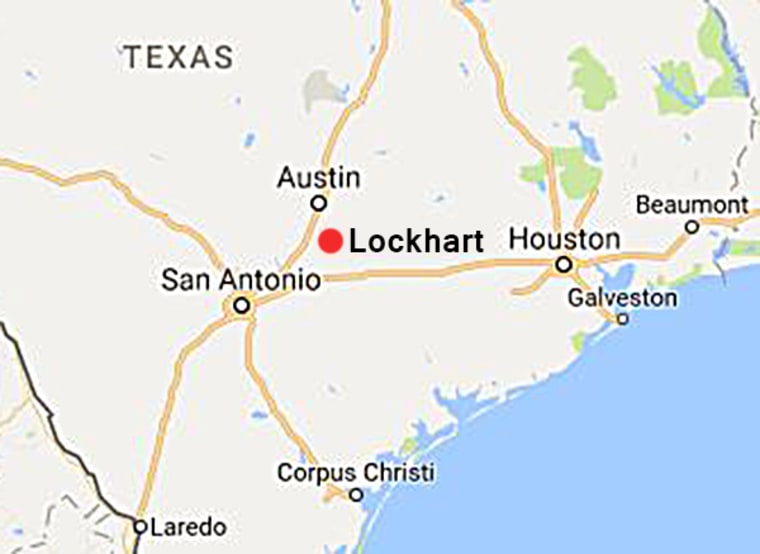 "It's much like a crime scene," said Erik Grosof with the safety board. "You only get one chance at it so you have got to do it right."
He said the NTSB has categorized the crash as a major accident and would start a "full-bore" investigation on Sunday. The FBI has been called to assist and the FAA was already on-scene, he said.
Grosof said Saturday afternoon that there were a "number of fatalities" but he would not specify how many.
Heart of Texas Hot Air Balloon Rides has a Better Business Bureau rating of D+, mostly due to complaints about canceled flights.
Related: Texas Hot Air Balloon Crash: How Safe is the Aerial Activity?
If the death toll is confirmed, this would be the deadliest hot air balloon tragedy since February 2013, when one of these crafts caught fire while floating over Luxor, Egypt, killing 19 of the 21 on board.
In April of 2014, the NTSB recommended that the FAA strengthen ballooning regulations in order to "prevent accidents and save lives." At the time, the NTSB warned of "the potential for a high number of fatalities in a single air tour balloon accident," but the FAA rejected the recommendations, saying the risks were too low.
A month later, three people were killed when a hot air balloon hit a power line, exploded and crashed in eastern Virginia. The deadliest U.S. hot air balloon incident before Saturday occurred near Aspen, Colorado, in 1993 when a balloon hit a power line and plunged 100 feet to the ground, killing six.