Five people were killed after a hot air balloon crashed into a power line in Albuquerque, New Mexico, Saturday morning.
According to the Federal Aviation Administration, a Cameron 0-120 hot air balloon struck the power lines about 6 miles west of the Albuquerque International Sunport airport and caught fire.
Albuquerque police responded to the incident around 7 a.m.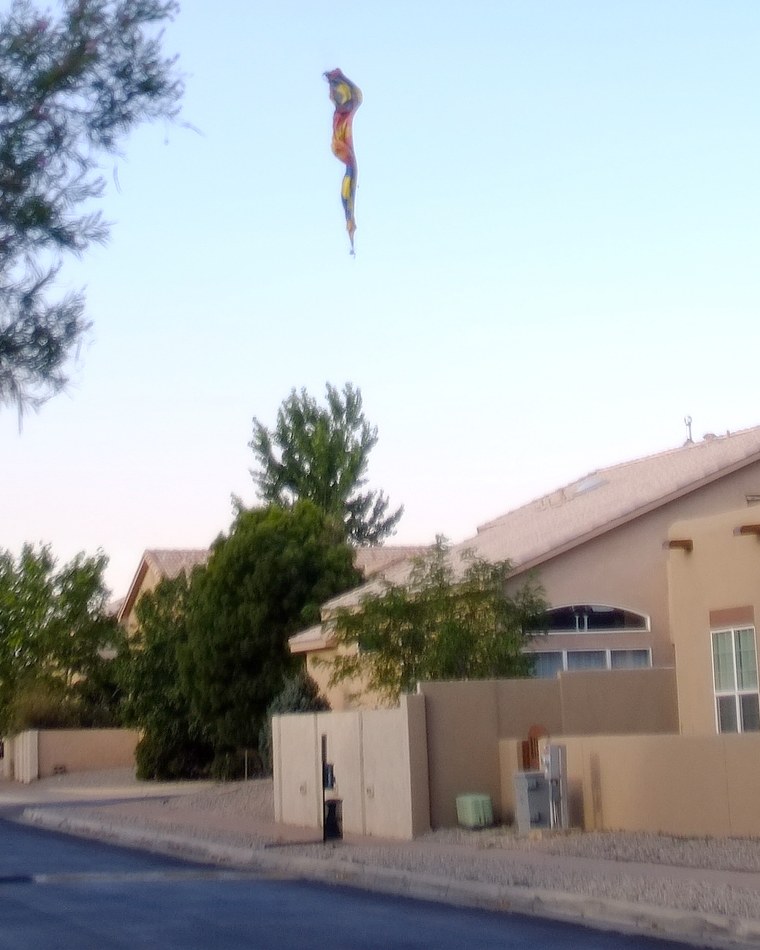 "Unfortunately, 4 individuals died as a result of their wounds from the hot air balloon crash," the police department said in a tweet early Saturday morning. "One additional individual was transported to a local hospital and is currently in critical and unstable condition."
On Saturday afternoon, Albuquerque police said that the man who had been "transported to the hospital succumbed to his wounds."
"Our prayers go out to the friends and family of all five people who tragically lost their lives," police tweeted on Saturday afternoon.
Three of the victims are men and two others are women, according to authorities. While their names have not been released, Albuquerque Fire Rescue officials said Saturday afternoon in a statement that "one of the deceased male patients was the pilot of the balloon."
Police estimated the age range of the victims to be between 40 and 60 years old, NBC affiliate KOB of Albuquerque reported.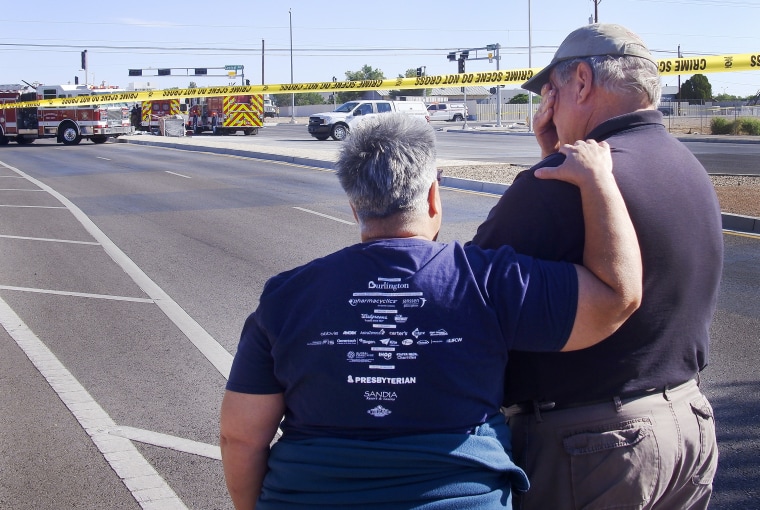 Joshua Perez was at a nearby gym with his girlfriend when he heard "a loud bang" and saw the hot air ballon falling apart after hitting the power line.
"You could just see them on the ground. No one was moving," Perez told KOB. Perez and others near the crash rushed to the scene with fire extinguishers, after seeing that part of the balloon had caught fire, and turned off the propane to avoid an explosion, he said.
Download the NBC News app for breaking news
As a result of the crash, power is out in the area near Central Avenue and Unser Boulevard, police said.
PNM, the largest electricity provider in New Mexico, said at least 13,777 power customers in the area lost electricity.
A Twitter user from New Mexico said Saturday that he saw the hot air balloon falling from the sky "with no basket" after losing power in his home.
"Power went out first," he tweeted alongside a video he took from his window. "Looked out my window saw it falling with no basket. Horrible."
According to PNM's outage map, all customers have had their power restored.
The cause of the incident was unknown Saturday night. The FAA and National Transportation Safety Board will investigate the crash.
This is a developing story. Please check back for updates.