The House committee investigating the 2012 terrorist attack on the U.S. compound at Benghazi, Libya, has quietly shut down, more than five months after it released its findings — timing that Democrats said proved its only purpose was to embarrass Hillary Clinton.
Four Americans were killed in the attack in September 2012, including U.S. Ambassador Chris Stevens. Clinton was secretary of state at the time, and her use of a private email server emerged during investigations of the attack.
When it publicized its findings in June, the House Select Committee on Benghazi didn't specifically blame Clinton for what it described as bureaucratic miscues and interagency blunders events that led to the Americans' deaths.
But coming as Clinton was wrapping up the Democratic presidential nomination, the findings remained a hot-button issue through Election Day.
The committee remained in place, and it didn't submit its official final report to the House record until last week, with Democratic members refusing to endorse it.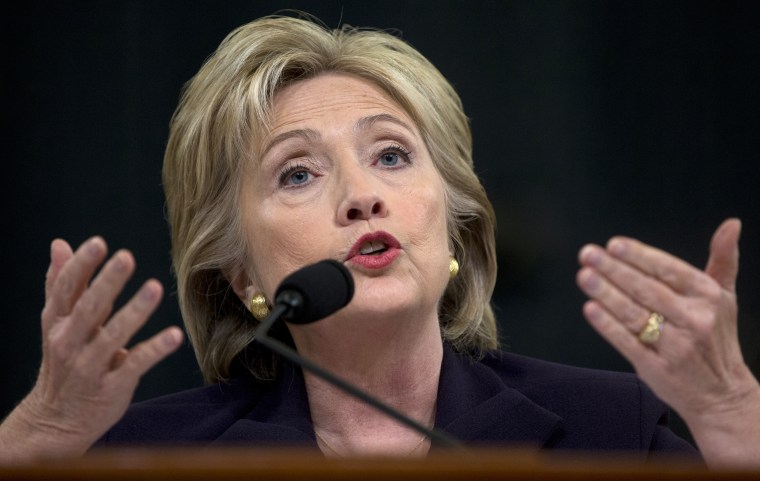 "History will view the Benghazi Select Committee as a prime example of how not to conduct a congressional investigation as it goes down as one of the longest, least productive, and most partisan taxpayer-funded investigations in history," Rep. Elijah Cummings of Maryland, the committee's top Democrat, said in a statement Monday.
"Republicans voted on this partisan report five months ago, but delayed filing it and completing the Committee until after the election," Cummings said. "Republicans promised a process that was fair and bipartisan, but the American people got exactly the opposite."
But Rep. Trey Gowdy of South Carolina, chairman of the committee, said in a brief statement that the panel was "proud to have been able to tell the story of the ingenuity and bravery displayed by our nation's heroes in Benghazi, who banded together to save one another, when no other help was ever on the way."