The U.S. House intelligence committee on Thursday unanimously approved a blistering report on the activities of Edward Snowden, saying his disclosures of top-secret documents and programs did "tremendous damage" to national security.
"The public narrative popularized by Snowden and his allies is rife with falsehoods, exaggerations, and crucial omissions," said the report by staff members of the House Permanent Select Committee on Intelligence.
The report comes amid a renewed push by Snowden's supporters, who urged President Obama this week to pardon him before the president leaves office.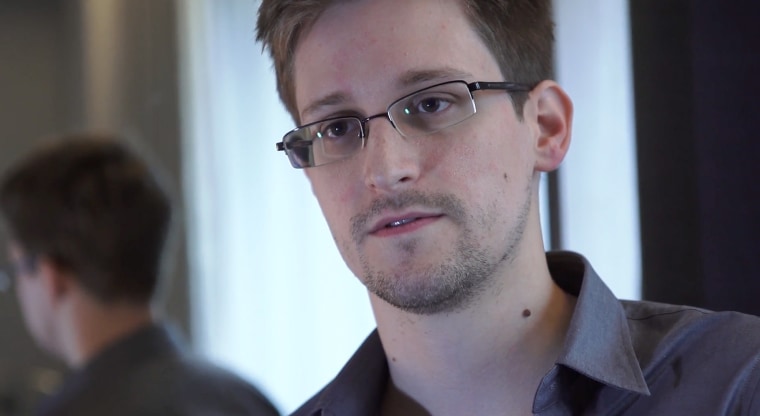 And a largely favorable movie about Snowden, directed by Oliver Stone, is now in theaters.
Snowden said Wednesday that he would return to the U.S. if he thought he could get a fair trial. But he said federal espionage laws do not recognize a defense of acting in the public interest or as a whistleblower.
Contrary to Snowden's statements that he intended to reveal programs that intruded on the privacy of Americans, the House report concluded that the vast majority of the 1.5 million documents he stole "have nothing to do with programs impacting individual privacy interests. They instead pertain to military, defense, and intelligence programs of great interest to America's adversaries."
Related: Edward Snowden's Motive Revealed: He Can 'Sleep at Night'
Snowden, a former contractor working for the National Security Agency, left the U.S. in May 2013 with a trove of NSA documents that he began passing along to reporters. His disclosures led Congress to eliminate a program that allowed the NSA to store the numbers dialed by U.S. telephone customers.
Blocked later from traveling when the U.S. revoked his passport, Snowden has been living in Russia since shortly after he left.
The report said Snowden did not, as he claimed, try to express his concerns about potentially illegal intelligence gathering in a way that would qualify him as a whistleblower.
"The Committee found no evidence that Snowden took any official effort to express concerns about U.S. intelligence activities — legal, moral, or otherwise — to any oversight officials within the U.S. government, despite numerous avenues for him to do so."
Two weeks before he began to download classified documents at an NSA installation in Hawaii, the report said, he was reprimanded after "engaging in a workplace spat" with managers. And he was repeatedly counseled regarding his behavior at work, it said.
While he has claimed that statements made by U.S. intelligence official James Clapper at a March 2013 congressional hearing amounted to a "breaking point" for him, the report said Snowden began to download classified documents eight months earlier.
Snowden's ACLU-provided attorney, Ben Wizner, disputed the report.
"This is a dishonest report that attempts to discredit a genuine American hero," said Wizner. "But after years of 'investigation,' the committee still can't point to any remotely credible evidence that Snowden's disclosures caused harm."
He added, "The truth is that Edward Snowden and the journalists with whom he worked did the job that the House Intelligence Committee was supposed to do: bring meaningful oversight to the U.S. intelligence community. The did so responsibly and carefully, and their efforts have led to historic reforms."