Hunters could once again go after bears, wolves and other predators in national wildlife refuges across Alaska if an Obama-era federal law is overturned by Congress and gets the president's approval.
Supporters of repealing the rule, which was issued by the U.S. Fish and Wildlife Service in August, got a boost Thursday when the House voted 225-193, mostly along party lines, to undo the law.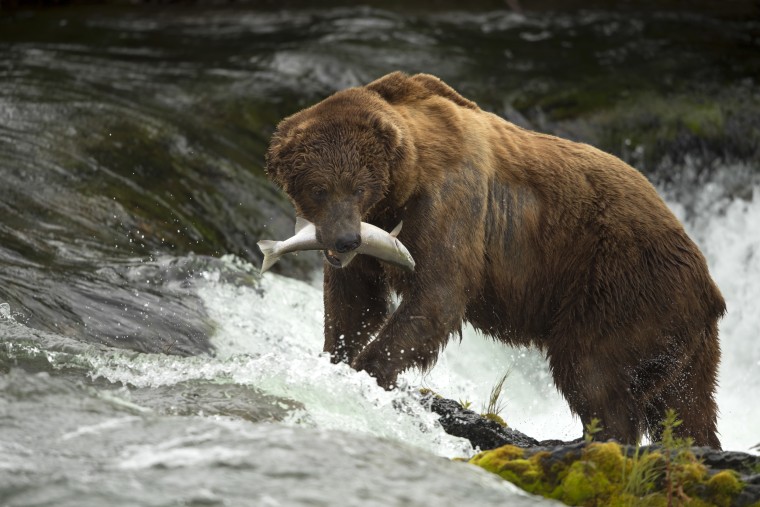 Rep. Don Young, R-Alaska, is behind the resolution to strip away some of the federal government's control over Alaska's 76 million acres worth of federal wildlife refuges. Under the federal law, hunters are prohibited from shooting or trapping wolves while at their dens with cubs, using airplanes to scout for potential grizzly bear targets, trapping bears with wire snares and luring bears with food to get a point-blank kill.
But essentially, hunters could once again kill such predators from the air or in dens if the law is overturned.
Aerial shooting has been deemed necessary in the past in order to curb predator populations that eat moose, deer and other animals that some Alaskans consume for food.
Young argued in the House that the rule seized authority away from the state of Alaska and is a clear violation of federal law.
"We have to recognize this is not about the little polar bears, the little grizzly bears or wolves on television, this is about the state's right to manage — not allowing the federal government to do so," Young said. "We want to be able to take and manage our fish and game for the sustainable yield — so that our fish and game will be there forever."
The House resolution — H.J. Res. 69 — is set to advance to the GOP-controlled Senate, and then will be given to President Donald Trump to sign into law. His administration has not commented on the issue.
The office of Alaska Gov. Bill Walker, a political independent, could not immediately be reached for comment by NBC News.
Animal rights group The Humane Society aired a TV commercial in the Washington, D.C., area on Wednesday and Thursday in an effort to urge lawmakers to vote against Young's resolution.
"What the House did today should shock the conscience of every animal lover in America," Wayne Pacelle, The Humane Society's CEO, said in a statement. "If the Senate and President concur, we'll see wolf families killed in their dens [and] bears chased down by planes."
Prior to the hearing on the resolution, multiple House members took sides on Twitter, denouncing the resolution — or celebrating the reversal of an Obama-era policy.
The Fish and Wildlife Service said last year the rule will help maintain sustainable populations of bears, wolves and coyotes on national wildlife refuges in Alaska, The Associated Press reported.
For instance, Denali National Park in Alaska's interior wilderness released data showing wolf populations declined substantially up until Obama's law was instituted.
In 2015, Denali had 112 wolves — a steady decline from the average mean of 200 wolves, according to park officials. In 2016, the number rose slightly — to 127 wolves.
But it was unclear whether the federal law played a role in the uptick. Still, Denali officials have asked to extend buffer zones around its park to better protect wolves outside the federal refuge.