A Turkish Airlines flight from Houston to Istanbul was diverted to Ireland Sunday morning after a bomb scare, police and the airline said.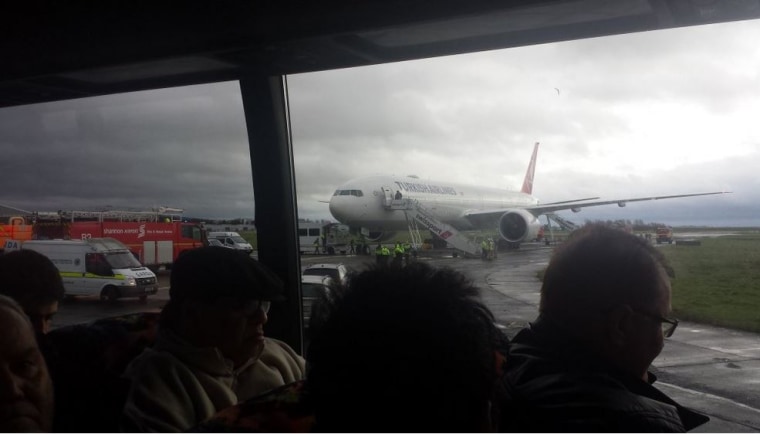 Flight 34 was diverted to Ireland's Shannon airport after a napkin was found in the toilet with the word "bomb" written on it, the airline said in a statement.
The plane, carrying 209 passengers, was met by emergency services upon landing at 11:02 a.m. local time (6:02 a.m. ET).
U.S. passenger Erez Lieberman Aiden said fliers spent an hour on the plane after the flight landed.
Aiden said he was woken during the middle of the flight and asked to check his luggage for any suspicious objects, but was not told why. After checking passengers' luggage, flight attendants then ripped the covers off the seats, "as if they were looking for something," he said.
The BBC reported the plane would remain parked until its scheduled flight time elapsed, when authorities would search the aircraft and speak to the crew.