Houston Mayor Sylvester Turner cautioned people Monday against comparing the city's current boil-water order to last year's "February freeze," when the state's electric power grid collapsed and 246 people died.
Although both were caused by power outages — the boil-water order when an outage Sunday at a water purification plant caused water pressure to drop, triggering concerns of possible contamination — that's where the similarities end, he said.
"The February freeze is a totally sort of different matter," Turner said at a news conference. "You lost power and water and things remained down for several days, OK? For several days."
Turner shared a timeline of events that led to the boil-water notice and said state law requires a city to notify the public within 24 hours from the time of the incident — a requirement he said the city had met. The order prompted officials to close public schools Monday and Tuesday, affecting more than 330,000 children.
Turner said two transformers failed, causing power outages at the East Water Purification Plant, which he said provides water for much of Houston's 2.2 million population. There was no indication the water system had been contaminated, he said.
Water quality testing was underway, and Turner said he expected the safety notice would be lifted sometime Tuesday morning. The East Water Purification Plant is outside the city, in Galena Park.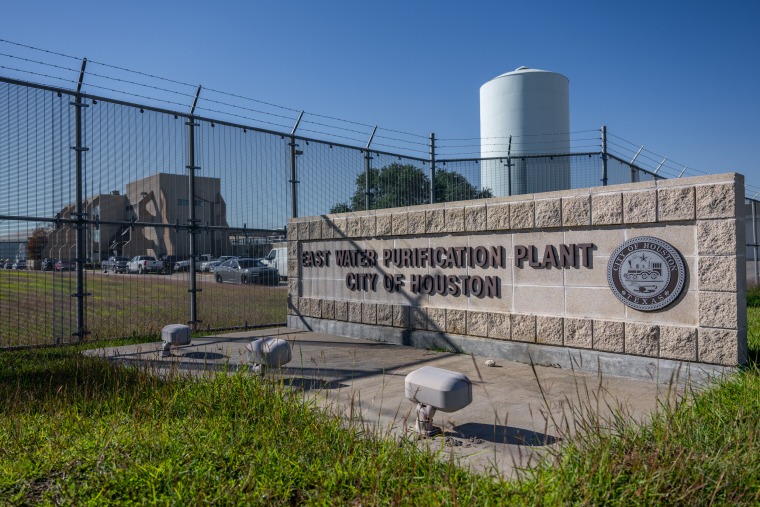 On Sunday morning, 16 sensors marked dips under the minimum pressure levels of 20 pounds per square inch required by the state. Fourteen sensors marked dips for only 2 minutes and two for nearly 30 minutes, Turner said.
Power was restored to the plant by 12:30 p.m., he said. If contamination occurred when the pressure dipped, it might still be traveling through the system, which is why the boil notice remained in effect despite satisfactory pressure, he said.
The city issued the boil-water notice out of an "abundance of caution" after the main transformer and its backup failed, Turner said. Even if generators had been turned on, the problem would still have occurred, he said.
"Now, I've instructed Public Works to do an overall review of our system, a diagnostic review, to see how we prevent this from happening again," Turner said.
The safety alert disrupted the routines of millions across a sprawling city whose geographic footprint is about half the size of Rhode Island. Parents called off work to stay home with children who had already had the previous week off for the Thanksgiving holiday. Coffee shop owners hung signs in their windows advising customers that they hoped to reopen Tuesday.
Wanda Brown, a mother of two young children, headed to Kroger on Houston's east side in search of bottled drinking water but found empty shelves. 
Brown, who'd called off work to be home with her kids, loaded her cart with cases of sparkling water and Gatorade.
"At least we'll have something to drink," she said. "It's frustrating, to say the least."
Across town, Cathryn Wells snagged one of the last cases of bottled water at a Walmart Neighborhood Market, which she planned to give to her elderly neighbors. After so many natural and manmade disasters in Houston over the years — including hurricanes and floods — Wells, a Houston native, said she and most of her neighbors weren't fazed by the boil alert. She still had bottled water stocked up from the historic freeze and power outage that left Houston without safe drinking water for nearly a week in February 2021.
"You get to be pretty tough living here," Wells said.
Some residents were angry that several hours passed after the drop in water pressure before the city alerted residents about the possible danger. Turner said the city was working with state officials and local experts to evaluate the data before it sent out a notice that it knew would be disruptive.
At the news conference, Carol Haddock, the director of Houston Public Works, emphasized that the risk of contamination from Sunday's outage was far smaller than in past incidents, including the 2021 freeze.
"We still do not have any indication that we had any intrusion or anything that got into the system," Haddock said. "But we are following through the process to make sure that we ensure for everybody that the water is safe."
The notice was sent to the public at 6:44 p.m., Turner said, adding: "What I can say to people is that this was a situation that was not being overlooked, ignored."
CORRECTION (Nov. 28, 2022, 5:32 p.m. ET): A previous version of this article misstated when Turner said the boil-water order would be lifted. He said he expected it would be lifted by Tuesday morning; he did not say it would be lifted by then.