Call it a delayed Christmas miracle: rare identical triplet baby girls were discharged from a Houston hospital Monday and headed home after weeks in neonatal intensive care.
Stephanie and Brad Harris initially were told they were having twins, but a subsequent doctor's visit revealed a third heartbeat.
"I was shocked and still trying to get over learning we were having twins when we got news of triplets," Harris said in a statement.
Addison, Kinsley and Savannah each weighed between 3 and 3.5 pounds at birth when they were born Dec. 1 via cesarean section at Houston's Memorial Hermann Southeast Hospital.
The odds of delivering identical triplets can range from 1 in 60,000 to 1 in 2 million, according to the hospital.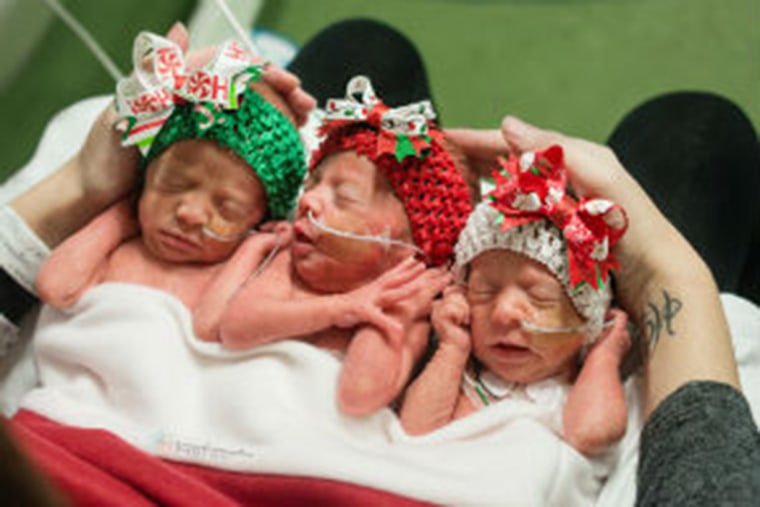 After spending five weeks in neonatal intensive care, the triplets were discharged on Monday afternoon. Their mother said she was "a little nervous" to have them home, she couldn't be happier.
Brad Harris admitted it was going to be "busy" but said he and his wife were ready, according to NBC station Click2Houston.
"We are prepared, I'm just way outnumbered now," he told a news conference Monday.
And in terms of telling the girls apart? Stephanie Harris said she and her husband hope ankle bracelets will help tell the babies apart.
"Hopefully they don't get mixed up," she said with a laugh.