An Amber Alert issued for a 14-month-old Houston boy after his mother was found dead was canceled late Tuesday morning. The search for tiny Tyemetheus Pack ended after his dad, Tumetheus Levastavian Pack, was discovered dead of a self-inflicted gunshot wound in Nevada County, Arkansas, about 350 miles north, a Houston police spokeswoman told NBC News. The boy was safe.
The child's mother, Angel Jackson, 26, was last heard from on Christmas Eve, when she sent out a text stating that she had been shot, police said. Her body was found early Tuesday with trauma to her head, reported NBC affiliate KPRC. Pack, who had been staying with Jackson after moving from Arkansas, was suspected of taking the child and was a person of interest in the mother's death.
Houston police said Pack was driving a Chevy Suburban with Arkansas license plates. Arkansas State Police were put on alert and able to track him down in a different car, a white Impala, reported KPRC. He and the boy were found along with two more children and a woman inside the car. Police wouldn't immediately release the circumstances surrounding Pack's death.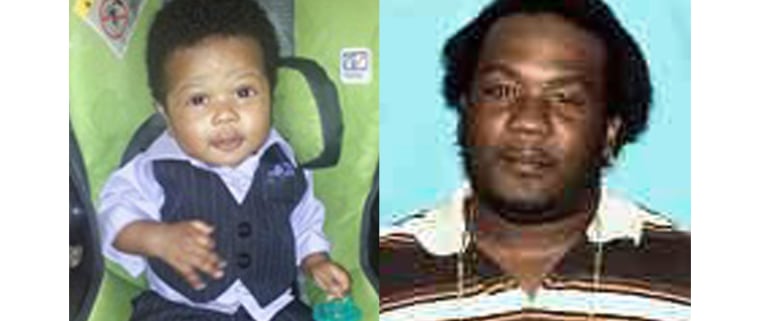 SOCIAL
— Hasani Gittens