A few weeks ago, Anthony Graves began hearing rumors that he was under consideration for a spot on the Houston Forensic Science Center's board of directors — a post that would put him in a position to help the city prevent wrongful convictions.
Wrongful convictions like the one that put him on death row.
The simple fact that he was being considered for the job was another form of vindication for Graves, who was exonerated in the murders of six people and released from a Texas prison five years ago.
Since then, Graves has been traveling the country telling his story, urging people to press for reforms to the criminal justice system — including the death penalty.
"I was excited about the opportunity because it lines up with the work I already do," Graves, 49, told NBC News.
That appointment, submitted by Houston Mayor Anise Parker, became official on Wednesday, when the Houston City Council voted to put him on the nine-member board, which has replaced the scandal-plagued Houston Crime Lab.
"Because I was wrongfully convicted, and I know how the system failed, this appointment allows me to bring a fresh perspective to the board, because I can tell you about the pitfalls," Graves said.
Graves spent 18 years in prison and was twice given an execution date. The state wanted to retry him, but the case fell apart, and in 2010 Graves was released — a free man at long last.
At the same time, the Houston Crime lab was reeling from revelations of systemic malfeasance. In 2013, Parker and the city council created the Houston Forensic Science Center, overseen by an independent board of directors, to take over the $24 million-a-year lab's operations.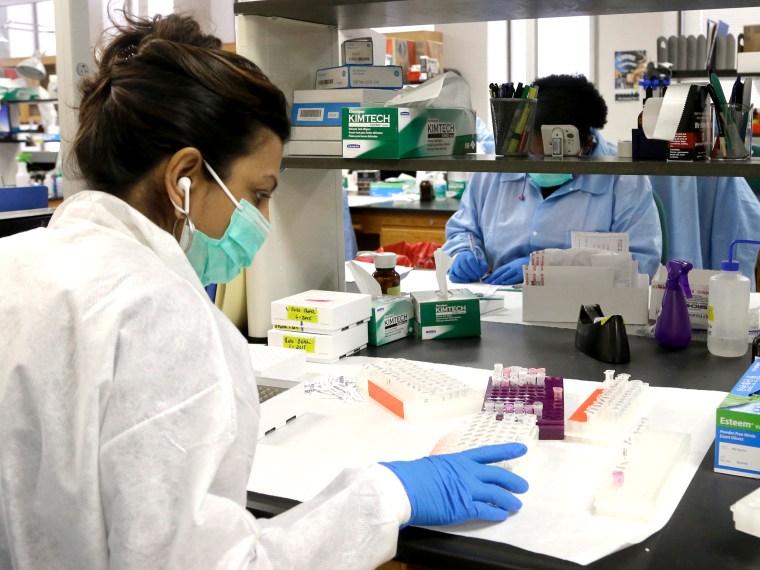 The Houston Forensic Science Center, a government non-profit, is unusual in its makeup. It is insulated from the police department and City Hall, and its board includes Texas who have been cleared of violent crimes.
Graves will replace Anthony Robinson, who was pardoned in 2000 by then-Gov. George W. Bush after Robinson spent a decade behind bars for a rape he didn't commit.
Robinson went on to earn a law degree and became an entrepreneur. At his first board meeting in early 2014, he told his story, so that the other members would know what it's like to be wrongly convicted of a crime.
Graves was 26 when he was arrested for the 1992 murder in Somerville, Texas of 45-year-old Bobbie Davis, her adult daughter, and her four grandchildren. His co-defendant, Robert Earl Carter, was executed in 2000, and on the eve of his death, he submitted a sworn statement saying he had lied when he said Graves had helped him kill the family.
Graves' appointment came days after the man who put him in prison, Burleson County District Attorney Charles Sebesta, was disbarred for prosecutorial misconduct.
Graves said he now looked forward to being reunited with the board's newly appointed chairman, Nicole Casarez. a lawyer and journalism professor who worked eight years to free him.
"I'm more excited about the fact the the chairman is the lady who saved my life," Graves said.
Once again, he said, he would let Casarez "guide me."
Casarez told NBC News she was thrilled with Graves' appointment. Since his exoneration, Graves has become a national voice on criminal justice reform, a voice that now will be heard on the board.
"I wasn't surprised at all," Casarez said. "I was hoping it would happen. I didn't nominate him, but I was glad someone did."