The University of California at Berkeley was thrust into the national spotlight again this week, after officials canceled and then re-scheduled a lecture by conservative pundit Ann Coulter, citing safety concerns.
Since the election, protests and rallies in Berkeley have devolved at times into all-out brawls, pitting supporters of President Donald Trump and members of far-right nationalist groups against local activists and anti-fascist agitators, according to NBC Bay area.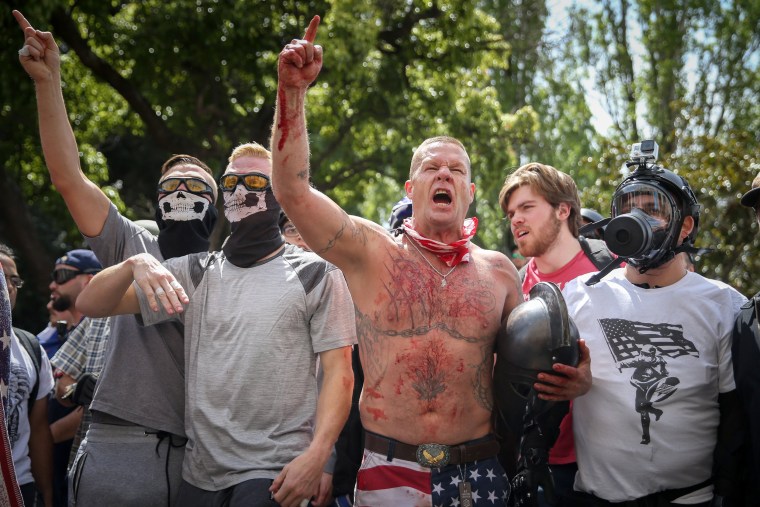 At a press conference Thursday, Chancellor Nicholas Dirks alluded to recent proteststhat turned violent and stressed that university officials are tasked with finding the balance between providing for student's safety and promoting free speech.
"We fully support the right of our students to host speakers of their choice," Dirks said. "We also have an unwavering commitment to providing for the safety and the well-being of speakers who come to campus, our students and other members of campus."
In February, a student-led protest against a scheduled speech by conservative provocateur Milo Yiannapolous literally erupted in flames after agitators swarmed the campus. According to the university, protesters set fires, including one caused by a firebomb that ignited a generator-powered spotlight. Commercial-grade fireworks were also reportedly thrown at police.
On April 15, 20 people were arrested when a melee broke out at a pro-Trump, "Patriots Day" rally. Ahead of the rally, warring factions on both sides of the ideological divide traded threats on social media.
Related: Trump supporters, counter-protesters clash in Berkeley, California
One protester tweeted a countdown to "The Battle of Berkeley." Another begged followers to show up early and "take a stand against tyranny."
"We make our mark on history," the tweet read. "God is with us."
Elsewhere on the internet, liberal anti-fascist groups took to the website Indybay to issue a similar call to arms.
"These fascists are coming to our backyard in an attempt to scare us off the streets and they hope to build on this success," a post warned. "What we do, or do not do ... will have ramifications across the country."
The city took additional precautions before the rally, adding police presence at the event and drafting a regulation that prohibited "implements of riot" from being brought into the city park, according to a spokesperson for the Berkeley police department.
But despite the presence of police in riot gear, agitators still managed to sneak fireworks and police-grade mace into the rally, NBC Bay Area reported.
Frances Dinklespiel, a local reporter who has covered the Berkeley community for nearly a decade, said she'd never seen anything like the mid-April protest.
"This was not a demonstration against the powers that be in the university or the government, or the police department," she said. "It was a battle between American citizens and it was a battle that has been brewing for a long time."
The next day, Dinklespeil wrote an editorial for The Daily Beast that called Berkeley "ground zero for a new civil war."
But it hasn't always been that way.
Berkeley is hailed as the birthplace of the Free Speech Movement on college campuses. Inspired by the Civil Rights Movement, students in 1964 led a series of protests against the university's ban on on-campus political speech, claiming it violated their First Amendment rights. The protests sparked a wave of activism on campus that eventually forced the university to amend its policies.
But pundits like Coulter have long insisted that free speech on liberal arts campuses is inherently biased against conservative viewpoints.
But Bettina Aptheker disagrees. A co-founder of the Free Speech Movement on Berkeley's campus, Aptheker said there is a difference between the political climate in the 1960s and the one we're living in today.
"[In] 1964 we were coming off the persecutions of the McCarthy era, speaker bans and the Civil Rights movement," she said in an email, adding that the sacrifices students made during that time made it possible for campus organizations like the college Republicans to exist.
Related: Can Trump Block Money as Punishment for UC Berkeley Protests?
"We support unfettered First Amendment rights. For me, this is a sacred principle," she said.
Dinklespeil said she believes the divisions and violence at Berkeley are exposing a deeper rift within American culture. The veteran reporter stressed that violence has occurred at other rallies across the country, and that hate crimes are on the rise, but she said Berkeley feels different.
"Berkeley is a symbol," Dinklespeil said. "It's a national argument but it's manifested itself most visibly here."
"It's nerve-wracking," she added. "We're living in a time in our country where people are talking past one another as opposed to talking to one another."