The case began after a concerned family member told police in Virginia that their missing loved one was last seen with a carnival worker.
Athina Hopson, 25, of Johnson City, Tennessee, was reported missing by her cousin March 21. She was last seen by her family four days earlier when James Michael Wright, 23, picked her up, Johnson City Police Department Investigator Joe Jaynes told NBC News on Wednesday.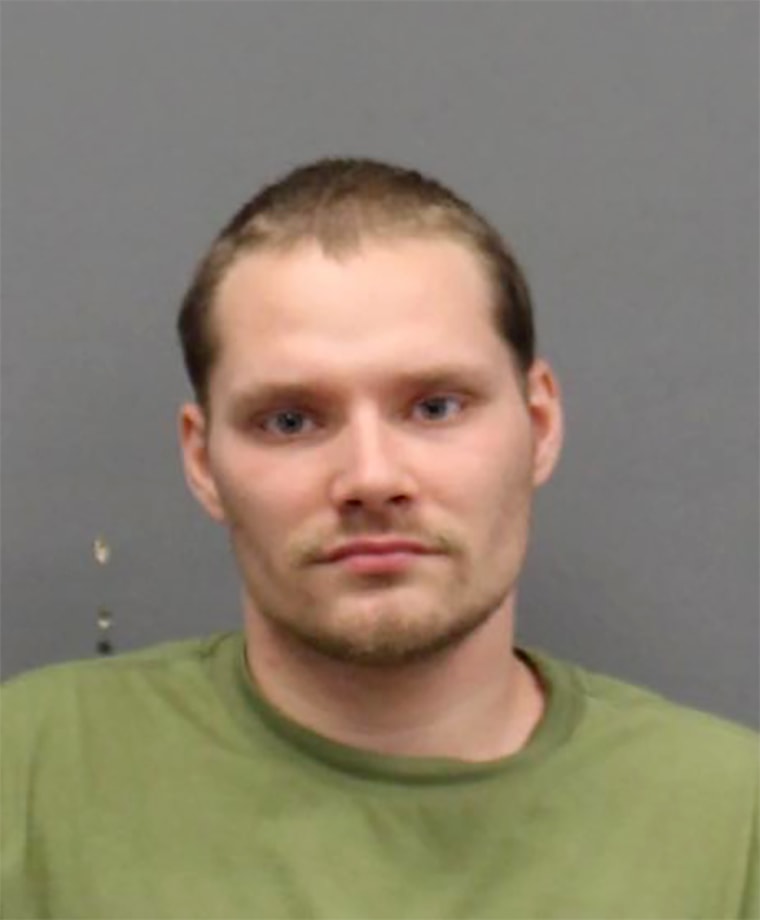 When police went to talk to Wright on March 22, he was hospitalized following a collision with a school bus. He was not in a condition to be interviewed, having his leg broken in two places and a broken elbow, Jaynes said. When they spoke the next day, Wright said he had picked up Hopson and taken her to his home so she could clean it and then dropped her off.
At first, authorities thought there was a possibility Hopson left on her own, but concerns grew as time went on and "she never surfaced," Jaynes said.
'That's when red flags started going up'
As the investigation continued, police obtained search warrants for Wright's truck, where they found Hopson's cellphone, Jaynes said.
Authorities were searching Wright's trailer in Mendota, Virginia, in April and were looking for evidence in his room when they uncovered property of another woman, then unknown to law enforcement, he said.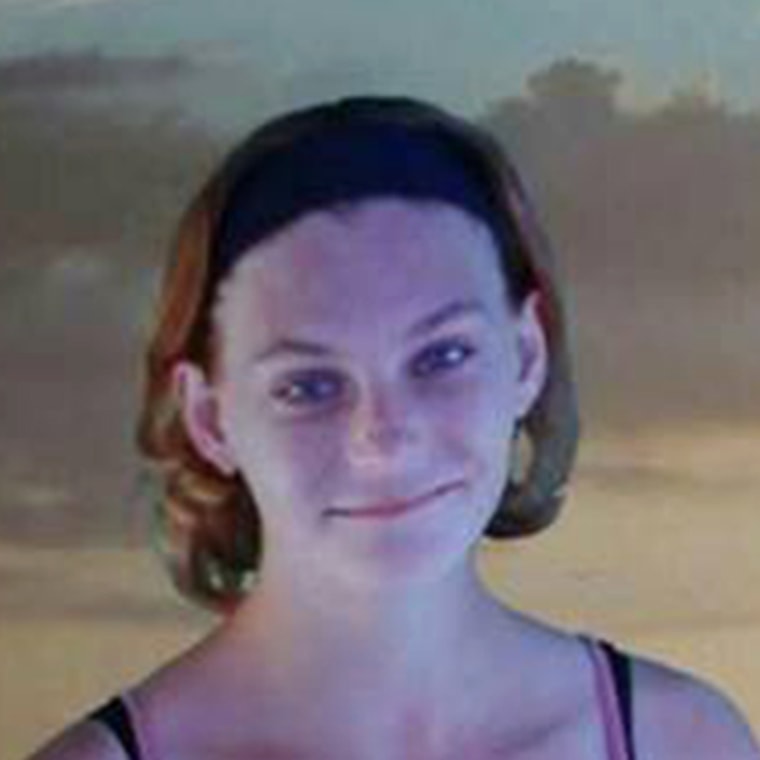 "We started finding property belonging to Elizabeth Vanmeter," he said. "We didn't really know who Elizabeth was, but once we contacted Carter County and saw she had been reported missing as well, that's when red flags started going up."
"I've been in law enforcement for 18 years and this case is a first for me," he added.
According to a March 17 incident report from the Carter County Sheriff's Office, Vanmeter was last seen the first week of February, leaving with a man she barely knew: Wright.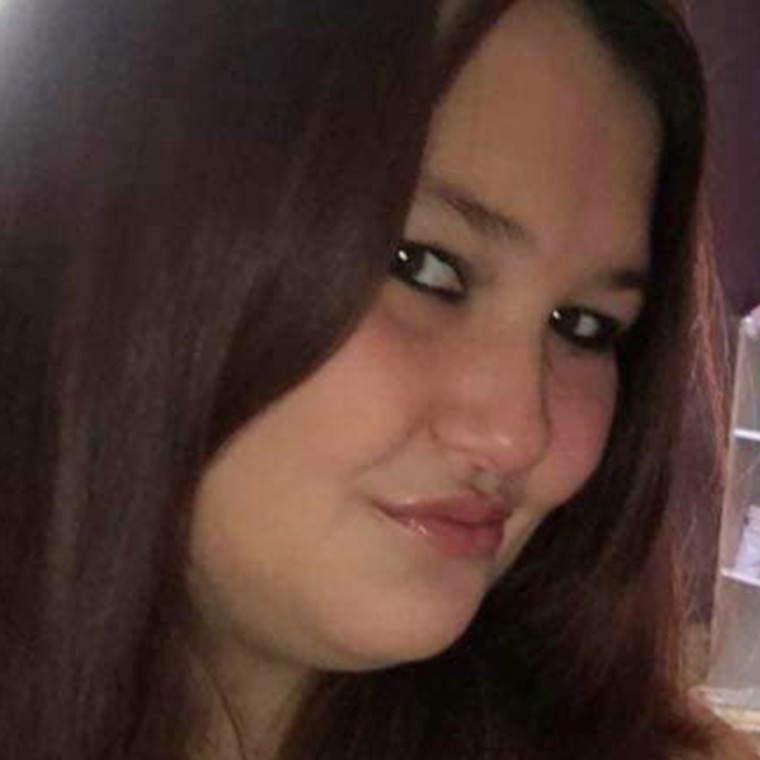 A caretaker for Vanmeter, 22, told a deputy that the young woman had a cognitive disability, with the mental capacity of a 13-year-old, according to the report. She had not heard from Vanmeter since Feb. 28.
Wright told authorities he and Vanmeter "had an argument at this home and she had assaulted him so he made her leave," according to the report.
He said he drove her to a hotel at her request, but authorities said there was no one registered under her name at that hotel.
A third victim
During their investigation, authorities received information from Hopson's friends and family that Joycelyn Alsup, 17, from Georgia had also gone missing and was connected to the case, Jaynes said.
When he and another investigator interviewed Wright nearly all day last Thursday, he allegedly confessed to killing the three of them, Jaynes said. Wright claimed all three shootings were accidental.
The next day, investigators found two bodies, one recovered from a shallow grave, the other underneath some logs.
"If he hadn't confessed, who knows how long it would have been before those bodies were discovered, it's a very rural area," Jaynes said.
Police warrants viewed by NBC affiliate WCYB said Wright confessed to killing Vanmeter during an altercation Feb. 28.
He also confessed to killing Alsup, whom met through his work at the carnival, after the two allegedly had sex in the woods near his home March 9, according to WCYB. Wright claimed he was shooting at an animal when he shot and killed the girl by accident, according to the station. The age of consent in Virginia is 18.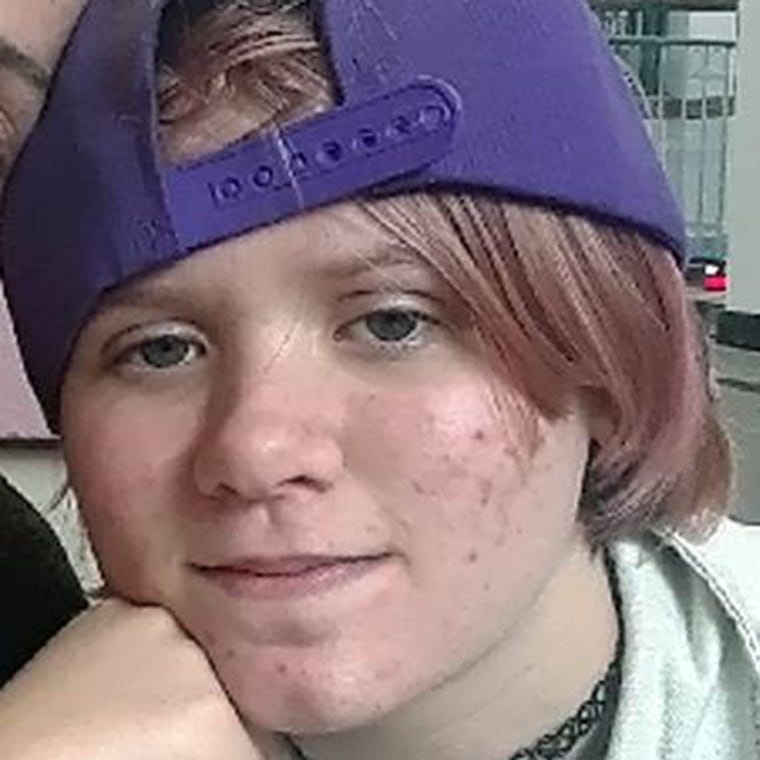 Wright also confessed to killing Hopson on March 17 after he allegedly tripped twice and shot her in the head, according to WCYB. Wright also said he loaded her body onto his pickup truck when it fell out, and out of fear he dumped the body in a river, according to the station.
Jaynes said authorities were still searching for Hopson's body this week after heavy rains hampered efforts over the weekend. Wright has now been charged with three counts of capital murder in the deaths.
They called him the 'Pony Guy'
Police have said Wright was a subcontractor at the James H. Drew carnival, a traveling amusement park which has also operated under the name Drew Exposition.
Event Coordinators, Inc., doing business as Drew Exposition, said in a statement to NBC News that it was working closely with law enforcement and Wright "was not and has never been an employee of James H. Drew, Drew Exposition, not any associated companies."
The company said Wright sometimes worked with someone who owns a livestock show called the "Pony Express" from Tennessee that traveled to many fairs in the southeast. The owner of Pony Express did not immediately respond to a request for comment.
Alsup's mother, Cynthia Butterworth, told the Atlanta Journal-Constitution that they called Wright "the pony guy."
"He would give the kids free rides most of the time," she said. "I never expected out of all people he would've done this."
'This guy was really on a murder killing spree'
Clint Van Zandt, a former FBI profiler, said that during his time with the agency, they believed there were at least 25 to 50 active serial killers operating in the United States at any one time, and "many of those were in jobs that would allow them to move from one area to the other" such as Wright's.
Van Zandt, an NBC News analyst, said it was possible the three women were Wright's first victims, with the suspect targeting vulnerable people such as a cognitively disabled woman, then a teenager and finally a 25-year-old woman. But Van Zandt added authorities should be looking at all the places Wright traveled to see if there were others who went missing then.
"This guy was really on a murder killing spree," he said.
Van Zandt added that giving children free pony rides could have been Wright's way of "ingratiating himself to a pool of potential victims."
Alsup's mother told the Atlanta Journal-Constitution her daughter's death was "unbelievable."
"A mother is not supposed to bury their children," she said.
Alyssa Chapman, who reported Hopson missing, told local station WJHL her cousin was "loving" and "would never hurt anybody."
"Why? What was going through this man's head," Bonnie Griffith, Hopson's mother, told WJHL.
"Why would he do this to these girls that are innocent and probably trusted him?" she said.