WASHINGTON — When the news broke that Reality Winner, a 25-year-old NSA contractor with an apparently heavy social media presence, had been charged with leaking a classified document to reporters, many people wondered: How does someone so young have a such a top-level security clearance?
It's actually very common.
"The vast majority of people who do the National Security Agency's intercept work, who translate and analyze — most of them are fresh out of high school," said Matthew Aid, an intelligence historian who has written about the NSA. "There are thousands and thousands of 18 to 21-year-olds doing critically important and secret work around the world."
Related: Feds Arrest NSA Contractor in Leak of Top Secret Russia Document
The NSA is a military intelligence agency, and many of the people who work on the front lines of intelligence gathering in the military are young enlisted personnel. If they are eavesdropping on anyone from a terrorist in Afghanistan to a Russian colonel, they need a very high security clearance. The equipment, the methods, the words they hear — are all highly classified.
So it was that Winner, who served in the Air Force from 2010 until December 2016, found her way to a job as a contractor at an NSA facility in Georgia. A Cryptologic Language Analyst for the Air Force, she was fluent in the languages of Afghanistan. She was arrested at her home Saturday for allegedly leaking a document about Russian hacking of U.S. electoral systems that was published in a story by The Intercept on Monday afternoon.
The issue that Winner's arrest highlights is not her age, current and former intelligence officials say — it is what they perceive as a cultural shift that has led a small but growing subset of spy agency employees to break the ultimate organizational taboo, and share secrets with the public and the news media.
There have always been American spies who have betrayed their country for money. Now, from Chelsea Manning to Edward Snowden to Reality Winner, a new class of rogue employee has emerged: People who decide there are secrets the public needs to know, and take it upon themselves to share them with reporters.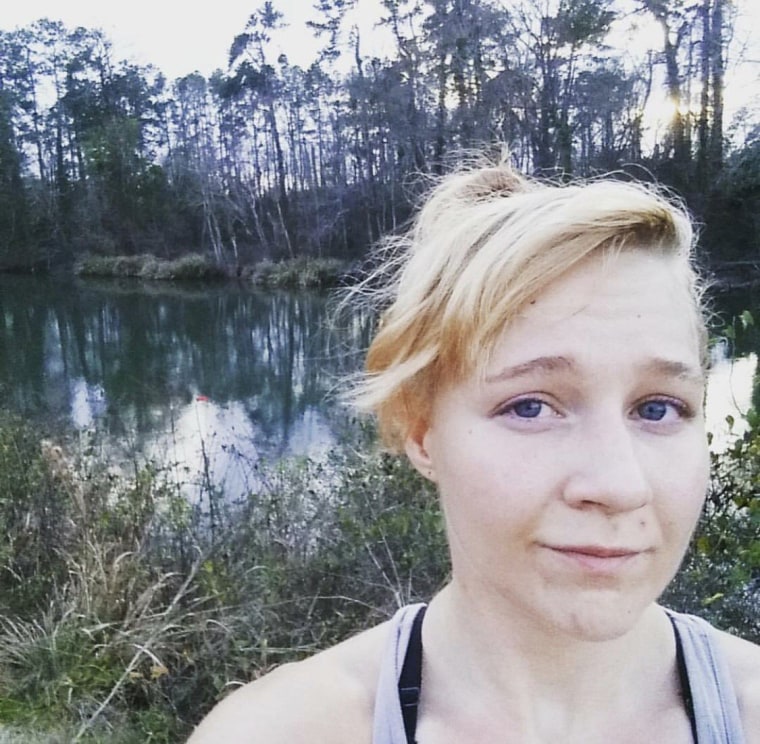 "It's a new kind of insider threat that the agency can't defend against," Aid said.
And it's getting worse, he added, in part because "Donald Trump and the change in the political scene in America has created an environment for a lot of people who feel that they have to DO something. You become an instant activist."
Winner was vocal in her opposition to Trump on social media, but her motives are unclear. According to federal charging documents, she admitted to mailing a Top Secret document detailing Russian hacking intelligence to the news media. She faces one count of "gathering, transmitting or losing defense information."
The lines are blurry, but Winner and those like her seem in a different class than the Washington insiders who have always leaked to settle internal scores or to make policy points. They are small fries, far from the nation's power centers, inside a vast intelligence apparatus who decide the public needs to know what they do. Manning leaked from Baghdad; Snowden was based in Hawaii; Winner was in Georgia.
"These are people who have a greater sense of loyalty to some outside cause than to the organization they are working in, and that's a new thing for the intelligence community," said a former senior NSA official, who asked not to be named so he could speak more candidly about sensitive topics.
There is another dimension, another former NSA official said: Too much information is classified, and everyone working in intelligence knows it.
Related: NSA Leak Mystery Not Solved With Arrest of Hal Martin
Indeed, the document Winner allegedly leaked did not seem, on its face, to be terribly sensitive. The U.S. government, after all, was perfectly willing to acknowledge its authenticity by charging Winner barely an hour after the story broke on The Intercept, as if to send a message. The charging documents don't link the case to The Intercept, but officials quickly did so in background comments to reporters.
Her attorney, Titus Thomas Nichols, said Winner has yet to enter a plea, although a detention hearing is scheduled for Thursday. She remains jailed in Lincoln County.
"A week ago today she was living her life," he said. "Now she's in the middle of a political whirlwind."