Doug Hall had a busy afternoon planned tilling a field on his 4,000-acre farm in Brunswick, Nebraska, so he could plant soybeans.
But when he tried to fire up his new Case IH tractor, the engine wouldn't turn over. Instead it silently "threw code" — projecting an error message onto an operator display screen that simply read "Engine Fault."
Unfortunately, Hall's regional dealer was out of town at a NASCAR race, so his land went untilled, the planting of the soybeans was delayed and Hall soon had another bill to pay for a service call the next day.
Second of three parts
"(Manufacturers) can charge whatever they want because you're down," he said. "Your hands are tied. All you can do is call a dealer."
Hall, 55, had years of experience working on older tractors and was fully capable of diving under their hoods to get them up and running.
But this time he was up against several new impediments: His unfamiliarity with the software powering the 550 Quadtrac tractor and the manufacturer's warranty requiring that only authorized service technicians perform work on it.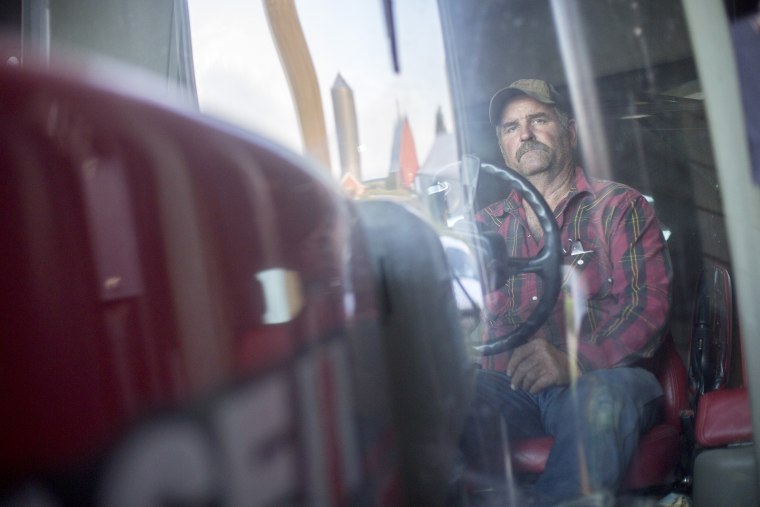 Hall's dilemma might have been resolved if he had called the Case IH support center, which offers "24/7/365" online support for owners using the company's Advanced Farming Systems software.
In a statement to NBC News, a Case IH spokesman also said that owners are able to perform "routine maintenance" on its equipment using information in the owner's manual and can sign up for optional training at certified dealers.
"However, diagnostics and software issues can be complex and require dealer electronic service tools and specialized training to diagnose and repair correctly," the spokesman said.
Hall later learned there was another obstacle that might have prevented him from working on his high-tech tractor that he wouldn't have run into even a few years ago — U.S. copyright law.
As more devices and equipment — including tractors — incorporate software into their mechanical systems, repairers are finding themselves increasingly caught up in the intricacies of copyright law. Coupled with the new-found physical barriers to repair, that can make it nearly impossible for owners and independent repairers to work on a growing number of consumer products and commercial equipment.
The biggest concern for repairers in terms of copyright law is the Digital Millennium Copyright Act (DMCA), which Congress passed in 1998 in response to a heated battle over pirated music and movies.
The law, which was intended to help producers combat illegal downloads, also made it illegal to circumvent software protections on copyrighted material. So users were prohibited from working around code that protected music on a compact disc in order to copy the music and distribute it online.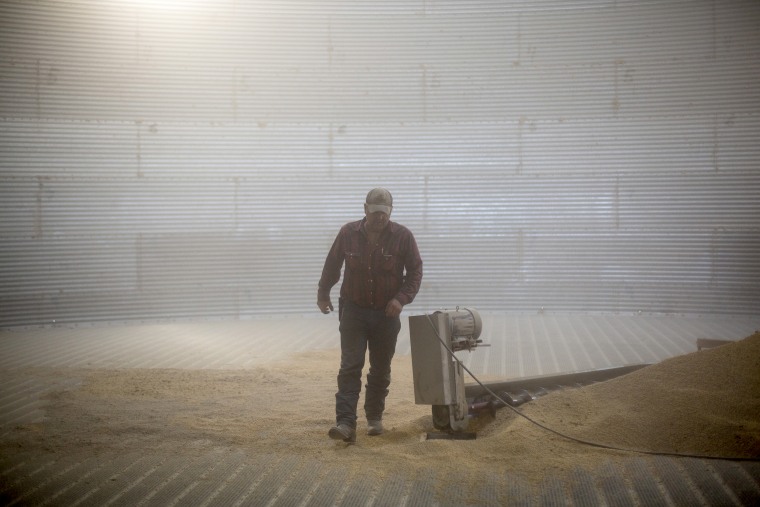 But in a world increasingly run on software, critics say the DMCA and copyright law in general are now being applied in ways that Congress never intended. Section 1201 of the act, which makes it illegal to break an "access control" for copyrighted works, has now been used against repairers attempting to make fixes involving proprietary software.
The Case IH spokesman said copyright was not an issue in Hall's case or for any other owner of one of the company's tractors. "We are not aware of an instance in which we have invoked copyright law against a customer trying to access machine computer systems to make a repair," he said.
Repairers sued for software breach
Other repairers have not been so fortunate.
In 2013, for example, Oracle sued computer repair companies Terix and Maintech alleging they had misappropriated "copyrighted, proprietary Oracle software code" in order to provide service for Oracle customers using the Solaris operating system.
Terix argued that Oracle was violating U.S. antitrust law by engaging in "a deliberate policy of attempting to eliminate competition in the market for the maintenance and support of computer hardware running the Solaris operating system," but ultimately agreed to settle the lawsuit for $58 million. Maintech was ordered to pay $14 million to Oracle.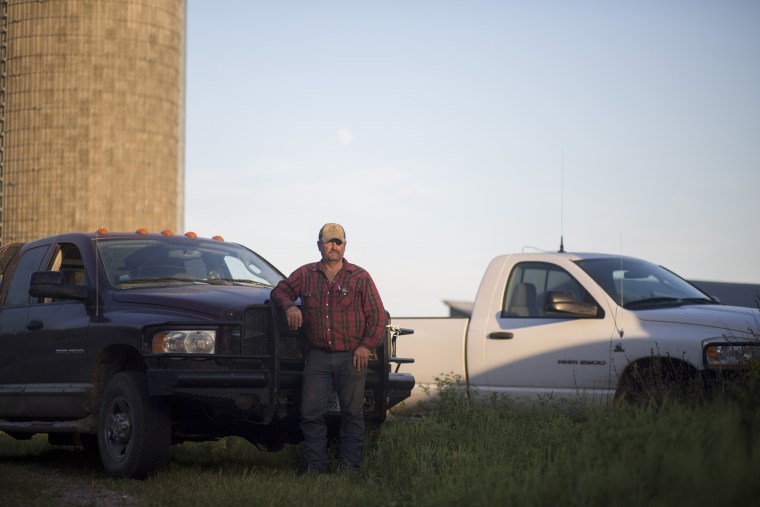 And in August of last year, General Motors sued Dorman Products Inc. and Electronics Remanufacturing Co., two independent parts suppliers, for copying GM's code to use on a replacement control module for GM cars. GM also claimed that, because the code has a lock to prevent it from being copied, Dorman and ERC had broken the "access control" and violated the DMCA.
"The defendants' conduct has caused and, unless enjoined, will continue to cause, irreparable harm to General Motors," GM wrote in its complaint. "For example, as a result of the circumvention, every module sold by defendants includes an unauthorized copy of GM's copyrighted software, and this deprives GM of revenue it would have otherwise derived from the software."
Dorman responded in a brief in December that "GM attempts to set a precedent that will have dramatic anticompetitive consequences for all manufacturers and users of aftermarket automotive products. In doing so, GM hopes to control the entire market of replacement parts for its vehicles."
The Dorman case, which is expected to be litigated before the ERC complaint, is considered important because, under the DMCA, it is often difficult to parse precisely which types code are subject to the law and which aren't. So it could set precedent on whether the code governing the operation of an automobile is in fact copyrightable.
Critics of the DMCA are watching another case as well: The Electronic Frontier Foundation filed a lawsuit last month against numerous federal entities, including the U.S. Copyright Office, arguing that the section of the law that prohibits breaking "access control" for copyrighted works unconstitutionally violates the First Amendment by, among other things, preventing security experts from exposing flaws in a product..
Read Part 1: The Fix is Out: Product Repairs Get Tougher in New Age of Obsolescence
While lawsuits against repairers are still relatively rare, critics say they have had a chilling effect on the fix-it industry in general. Because many manufacturers restrict repairs to authorized servicers, independents are forced to either pay individual companies for access to propriety software fixes and parts — increasing costs for consumers — or run the risk of fines and even jail.
That impact is trickling down to the level of farmers like Hall, as well as owners of a wide array of connected equipment and devices – everything from the Amazon Echo home assistant to items like "smart" dumbbells. The market research firm Gartner expects the number of items in the so-called Internet of Things — a term used for products that connect to the Internet — to grow to more than 6 billion this year, up 30 percent from 2015. That figure is forecast to reach more than 20 billion in 2020.
Taken to an illogical extreme, your home could one day be considered a copyrighted work, with repairs of its connected entertainment and security systems restricted to the handyman of the manufacturer's choosing.
But long before that day arrives, critics say copyright law is being used to discourage and intimidate would-be fixers and squelch innovation.
Kenny Roelofsen, co-owner of Abilene Machine, a Kansas-based farm-equipment supplier, invested time and money to develop software that could be hooked up to farm equipment in the event of a computer error, allowing the owner to see what precisely the problem was and possibly change the settings to fix it.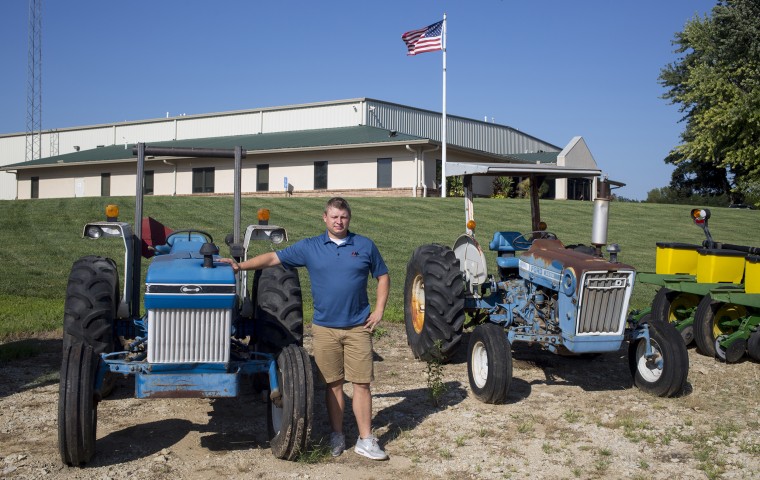 Related: Old TVs Create Toxic Problem for Recycling Programs Across America
"Repairing equipment is almost as important as harvesting the crop," Roelofsen said of the need for such a product.
But when Roelofsen brought the program to his company's attorneys, they told him that the program was likely a DMCA violation. He scrapped the project.
"We've stayed clear away from any modification software, period," he said.
Copyright law also can be used as a threat even if the matter never makes it to court.
Louis Rossmann runs a computer repair store in Manhattan and has acquired 194,000 followers on YouTube with videos showing how to repair computer parts down to the component level.
"If you spill Gatorade or Coke on (your computer) and it breaks the board, everyone else would say replace it," Rossmann said. "I'll figure out which one of the 2,000 parts on that board is broken and replace it."
To do that quickly and efficiently, he needs the manufacturers' schematics of the products to know which of those 2,000 components does what. Some manufacturers, like Dell, make them freely and legally available. Others, like Apple, don't, Rossmann and other repairers told NBC.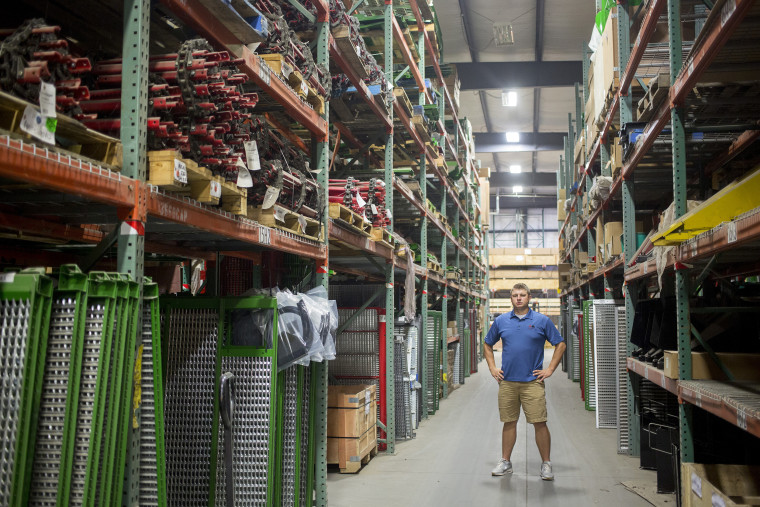 In February, Rossmann made a video demonstrating the replacement of a fuse on the motherboard of a MacBook Air notebook whose trackpad and keyboard stopped working. The video showed the portion of the product schematic that Rossman had obtained from an unidentified third party.
Four months later, Rossmann said he received a call from a lawyer from the law firm Kilpatrick and Townsend threatening legal action under the DMCA if he did not take down the video and re-edit it to remove the schematic.
Rossmann contends the schematic shouldn't be subject to copyright law because isn't a trade secret, since such blueprints can be reproduced simply by examining the board and recording the position and specifications of the components — a laborious but manageable process.
Instead, he sees the phone call as an effort at intimidation.
"The whole idea is to have a multibillion dollar law firm contact you and delete all your stuff," he said.
(Neither Apple nor Kilpatrick and Townsend responded to a request for comment from NBC News.)
For now, Rossmann is refusing to take down or re-edit the video, and says that if Apple wants to make the case, it can do so in court.
"I would love to see Apple tell the world that a fuse and a 3.3 volt power line is a trade secret," he said.