Soon after Jason Pizzo was elected to Florida's state Senate in 2018, he began working on a bill that reflected one of his top priorities: stiffening penalties for secrecy, fraud and kickbacks on condominium boards.
The legislation, he said, was a response to constituents' complaints about shady financial dealings that led to condo residents getting blindsided by costly renovation projects.
Pizzo, a Democrat who represents a corner of coastal Miami-Dade County packed with condos, introduced his bill over the objections of lobbyists who represented condo associations and the lawyers, property managers and other professionals who worked for them. They pressed him in private meetings, according to two lobbyists and Pizzo, and objected to his bill at public hearings, arguing that the proposal would make it too difficult and expensive for condo associations to operate. He won a couple of committee votes, but his bill went no further.
Three years later, he is still trying to get his proposal passed.
"I have huge law firms and lobbying firms pushing back," Pizzo said. The result, he said, shows that "any reasonable efforts to protect our constituents and their residences is often overwhelmed by the influence of lobbyists with a captive audience in Tallahassee."
The experience has been a lesson for Pizzo in making condo laws in the Florida Legislature, where veteran lobbyists hold outsize sway over part-time lawmakers constrained by term limits and a 60-day window each year to decide which among hundreds of bills should become law.
Florida, where millions of homes are vulnerable to hurricanes, rising seas and saltwater corrosion, has some of the country's strictest regulations for high-rise condos. But the June 24 collapse of Champlain Towers South, a 12-story condo tower in Surfside, has drawn fresh attention to loopholes that allow condo associations to delay inspections, renovations and compliance with directives they say are too expensive or burdensome.
The collapse, which killed 98 people, remains under investigation. Several former Champlain Towers South residents have filed lawsuits accusing the association's board of directors of negligence for failing to address structural damage pointed out in a 2018 engineering report. Authorities have not filed any criminal charges, although prosecutors have asked a grand jury to investigate the collapse. A spokesman for the condo association previously said its members were trying their best to keep residents safe. The condo association's court-appointed lawyer did not respond to a request for comment.
To examine how condo associations squash efforts to hold them accountable for buildings' financial and physical health, NBC News reviewed condo regulations considered by the Florida Legislature over the past decade. The analysis, based on interviews with more than a dozen lobbyists, lawyers and current and former lawmakers, along with an examination of legislative records, public hearings and campaign finance data, shows how lobbyists and trade groups work with condo associations to influence lawmakers, offering a glimpse into a niche corner of Florida politics that typically avoids public scrutiny.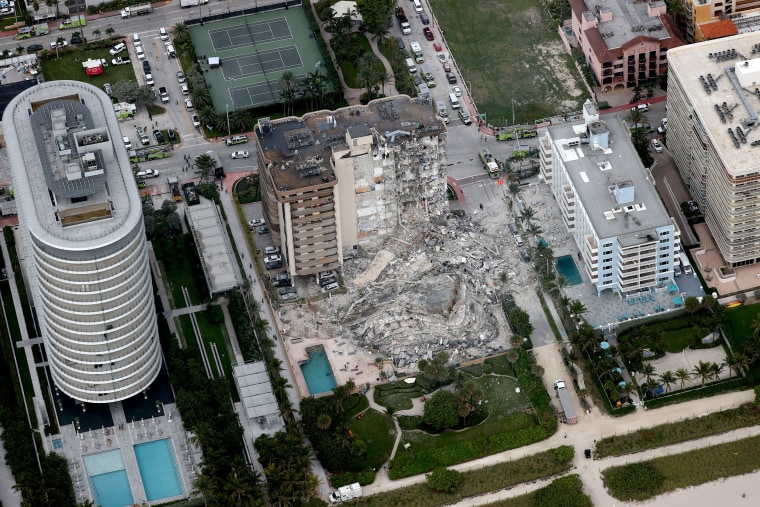 Over the last decade, groups lobbying on behalf of condo associations and the lawyers, property managers and other professionals who work for them have been paid nearly $2 million to influence lawmakers of both parties, according to campaign finance records. Millions more in campaign contributions have been spent by political action committees whose interests include condo association laws; they represent real estate lawyers, real estate agents and home builders.
Condo associations are volunteer, elected groups of residents who largely get organized to fight regulations that would subject them to greater scrutiny or require them to impose higher fees on their fellow unit owners.
"They are a very vocal constituency on issues that a lot of people in Florida don't really care about," said George Moraitis Jr., a Fort Lauderdale real estate lawyer and a Republican who served from 2010 to 2018 in the state House of Representatives, where he sponsored several bills favored by condo associations.
"They're very organized. Where they are concentrated, they are very powerful. They're very vocal and active. A lot of them vote."
Because legislators must keep their day jobs and are prohibited from serving more than eight years in office, much of the policymaking expertise in Tallahassee lies with lobbyists, who interview candidates for office to get their opinions on condo issues, pitch proposed legislation to interested lawmakers and then work to shepherd those bills through the Senate and the House of Representatives. Lobbyists and condo associations organize door-to-door mobilizations and letter-writing campaigns, help bill sponsors respond to questions, try to win over legislative leaders and plan how to defend bills at committee hearings.
The 60-day sprint each spring in Tallahassee results in long bills that become vehicles for an array of tangentially related provisions favored by party leaders or industry advocates. In one case NBC News reviewed, several lawmakers said they didn't know what had been put into bills they sponsored — and one didn't realize he was voting to repeal a law he had sponsored two years earlier.
"What they typically want they are generally going to get, politically," Moraitis said of condo associations. "Absent a lot of political will to overcome that, it's left to condos to drive how they're governed."
Such a reckoning may now be at hand, as lawmakers promise changes in the wake of the Champlain Towers South collapse. That showdown won't happen until the state Legislature meets again early next year, but elected leaders, condo associations and lobbyists are already gearing up for the battle, with preliminary meetings among lawmakers expected to begin next month.
Florida law creates a dangerous conflict for condo associations by allowing them to act in a building's short-term financial interest at the expense of long-term safety, said Eric Glazer, a condo association lawyer who writes a blog and hosts a radio show on the topic.
"The Champlain Towers accident happened because Florida law allowed it to happen on so many levels," he said.
Any new regulations will have to take into consideration how difficult it is for condo boards to set aside money for long-term repairs while also avoiding spending that could make it harder for residents to pay their bills or to sell their units, said William Sklar, a lawyer who represents developers and teaches condo law at the University of Miami.
He leads a task force at the Florida Bar that will recommend changes before the 2022 legislative session to how condos are regulated, including how frequently they are inspected and how much money they should keep in reserves.
"Florida boards are made up of well-intended volunteers who care about their neighbors and property values but are under intense pressure not to waste money," Sklar said. "It's like fighting human nature. If you're retired and have a discretionary income, do you spend it on a vacation with your grandchildren or on a reserve for a roof replacement in 10 years? That's the issue: the fight against human nature."
Pushing back deadlines
When lawmakers and lobbyists in Florida try to explain how condo associations have been able to avoid burdensome and expensive regulations, they often tell the story of the state's fire sprinkler mandates.
In 2002, following new national standards on fire safety, Florida passed a law that gave condos until 2014 to install fire sprinklers. But many condo associations said the cost would force them to impose large special assessments that would price residents out of their homes, make units harder to sell and threaten buildings' financial stability.
Condo associations banded together to press lawmakers to free them of the requirement. New lobbying groups sprung up to champion the cause, including one formed by several associations on the Fort Lauderdale coast, and another created by one the state's largest and most powerful law firms.
They argued that condos should have the right to decide for themselves if it was worth spending hundreds of thousands of dollars on a project they believed might not significantly reduce the risk of a fire.
"A lot of people felt the mandate was overreaching," said Ellyn Bogdanoff, who represented the Fort Lauderdale area in the House of Representatives and the Senate as a Republican from 2004 to 2010 and became a lobbyist on condo issues after leaving office.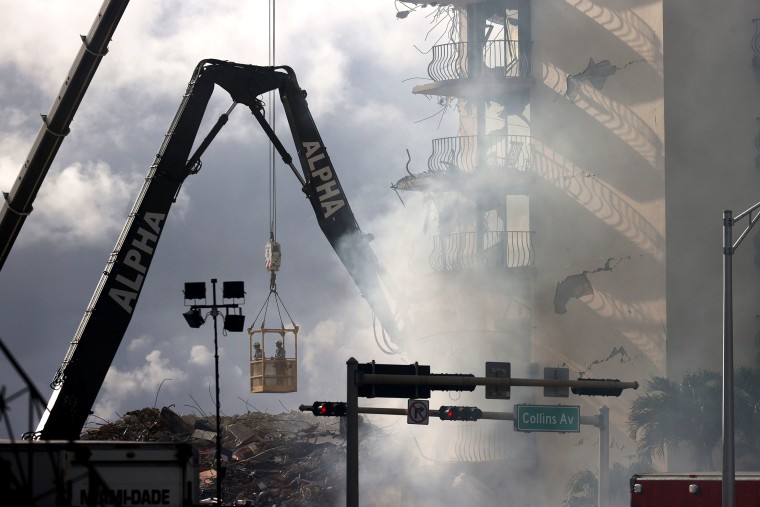 On the other side of the issue were fire inspectors and the fire safety industry, who wanted the regulations enforced.
Condo lobbyists won a loophole that enables buildings to opt out of sprinklers in apartments, but that provision still required the sprinklers in common areas, such as corridors and lobbies. So the lobbyists convinced lawmakers to extend the deadline for compliance — first to 2019, and then, as that date approached, to 2024.
The delay was tacked onto a larger bill concerning community development and housing, which was signed in 2019 by Gov. Ron DeSantis, a Republican. (DeSantis' office did not respond to a request for comment.)
"They've tried every possible way they could to not have to put fire sprinklers in their buildings," state Sen. Ed Hooper, a Republican and a retired firefighter, said. "It's very frustrating because I know how effective fire sprinklers are."
He said he reluctantly agreed in 2019 "to kick this can down the road five more years, but I have no intention of kicking it any further."
Douglas Buck, a former lobbyist for Florida homebuilders, said the fire sprinkler issue became an annual punchline in Tallahassee because extended deadlines often turned up in pending bills. "I would almost laugh, 'Here comes a building code bill and we want to put in a delay to the effective date when we have to do the sprinklers,'" he said.
Fred Nesbitt, president of the Galt Mile Community Association, which played a big role in mobilizing condos against the sprinkler mandate, said he hoped to persuade lawmakers to pass a full opt-out bill next year.
"Condos have the right of self-determination," he said. "If owners vote to do something with their building, they should be able to do it."
Repealing mandates
In the wake of the Champlain Towers South disaster, public attention has turned to a largely forgotten law that experts say could have helped prevent the collapse. But the law was eliminated in a series of maneuvers that remain a mystery to many, even to the lawmakers who backed the repeal.
The law, passed in 2008, required condo associations to hire engineers or architects to submit reports every five years about how much it would cost to keep up with repairs, a process known as a reserve study.
"The intent was to make sure those buildings were being maintained properly," said Julio Robaina, who championed the measure as a Republican member of the state House of Representatives.
The measure was opposed by condo lawyers and property managers who said it would cost associations too much money, he said. It passed only after lawmakers inserted a provision that allowed condo associations to opt out of the five-year inspection requirement.
The following year, a line seeking to repeal Robaina's law turned up in two bills, one in the state Senate and one in the House of Representatives. The bills were long omnibus measures concerning regulatory changes but had little else in common. There are no public records indicating who advocated for the repeal specifically, and no one spoke publicly about it. The bills' sponsors, both of whom have since left the Legislature, said recently they could not recall how the repeal line ended up there.
"I don't know who put it into the bill," said former Sen. Michael Bennett, a Republican who left office in 2012 and is now the supervisor of elections in Manatee County. An industry lobbyist "probably slid it in there," he said.
"I have no clue," former Rep. Trudi Williams, a Republican and an engineering consultant who left office in 2012, said in an email.
Neither bill passed both houses of the Legislature; Bennett and Williams said they did not recall why.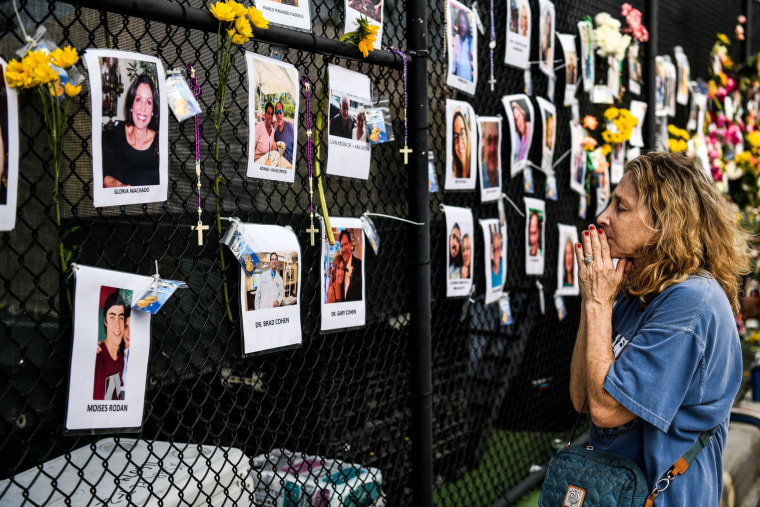 But the repeal line returned the following year, once again placed into long bills under consideration by the Legislature. One was sponsored by Bennett, who, again, said he did not know how it ended up there. The other was sponsored by Rep. Gary Aubuchon, a Republican homebuilder and a real estate agent who touted the bill at the time as having been put together by "the construction coalition," an informal group of industry representatives and lobbyists that submits proposed bills to lawmakers. Aubuchon, who left the Legislature in 2012, did not respond to requests for comment.
Several lobbyists who represented condo lawyers and property managers at the time said they did not push for the repeal. NBC News sought records of lawmakers' correspondence on these bills, but officials said nothing was kept on file because none of the lawmakers remain in office.
Bennett's bill was merged with Aubuchon's, which passed the Senate and the House of Representatives nearly unanimously. It was signed into law by then-Gov. Charlie Crist, who had also signed the 2008 inspection requirement that the new law eliminated. Crist, a Republican who became an independent in 2010 and is now running for governor as a Democrat, responded with a statement that did not address his signing of the bills, but said the state needed more regulation of older condo buildings.
Even Robaina, who had sponsored the inspection requirement, voted in favor of repealing it. He said recently that he did not realize the repeal had been included in the massive document.
Robaina, who now owns a property management company, said that if his inspection law had remained intact, it might have helped save Champlain Towers South from disaster.
The Champlain Towers South Condominium Association discovered in 2018 that its building had major structural damage caused by decades of corrosion, and only about $800,000 to cover major repairs — indications, according to experts, that the association had put off inspections and funding of reserves. For the next two years, the association's board of directors fought over how to come up with the $16 million it needed to fix the damage. The board was seeking bids for the work when the building fell. Investigators are now trying to determine whether that damage contributed to the collapse.
"The reserve study would have caught the damage earlier," Robaina said. "And with funded reserves, the money would have been there to pay for it."
Fending off new penalties
In April 2019, a lobbyist stood before the Florida Senate's Committee on Innovation, Industry and Technology and urged lawmakers not to approve a proposal to make it easier to file criminal charges against condo board members who accept kickbacks or subvert residents' requests for financial records.
The lobbyist was Mark Anderson, representing the Chief Executive Officers of Management Companies, a trade organization for property managers that has been paid more than $500,000 to influence lawmakers over the past decade, according to public records.
He told the committee that the new penalties could be "weaponized" against board members and property managers by residents who want a seat on the board. He said the bill would lead to higher attorney fees and make it hard for associations to attract people to join boards because potential volunteers would fear being punished for inadvertent mistakes.
He added that associations were already trying to comply with new regulations imposed in the wake of a 2016 investigation of South Florida condos by a Miami-Dade County grand jury, which found regulators failed to protect condo residents from fraud, secrecy and conflicts of interest by boards and management companies. The new regulations, passed in 2017 following initial objections from condo lawyers, required boards to make it easier to access financial records and imposed criminal penalties for condo board election fraud, theft and self-dealing.
"We need to take a breath," Anderson told the committee.
He was among a group of condo industry lobbyists trying to head off this first attempt by Pizzo, recently elected to the state Senate, to impose new regulations, which would toughen the penalties in the 2017 law and expand them to other kinds of misconduct. Pizzo had told the lobbyists about his plans months earlier, when he was still running for office.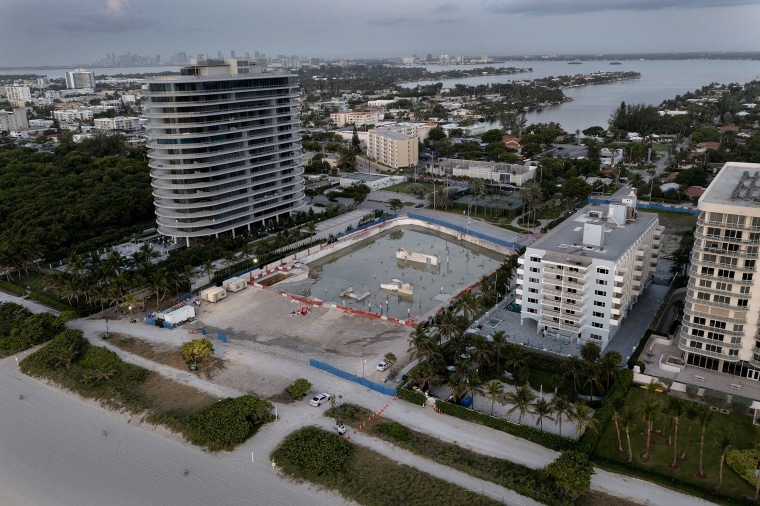 Donna DiMaggio Berger, a lawyer who runs the Community Association Leadership Lobby, said in an email newsletter that Pizzo's bill was "filed at the behest of constituents who probably never served on their community's board." Anderson and other lobbyists met Pizzo in person several times, telling him that most condo associations were not doing anything improper.
Sometimes those meetings "got heated," Anderson said.
Pizzo, a former prosecutor and a Democrat, said he was unwilling to go along with backroom arm-twisting on an issue that meant a lot to him.
"These lobbyists have a way of doing things with a certain decorum in which they assume everyone is on board and gets in line," he said. "Then someone comes along who doesn't give a s--- who someone else knows and it's different."
Pizzo's stand failed.
His 2019 bill didn't make it past the committee stage. Neither did a 2020 version, or a 2021 version.
Pizzo said he believes that's because condo association lawyers and property managers persuaded Republicans who don't have a lot of condos in their district and don't want to burden property owners with rules. But he was also a member of the minority party in Tallahassee, and he didn't have a Republican sponsor, which improves a bill's chance of passing.
Pizzo said he respects Anderson for sharing his view publicly. But many lobbyists don't do that, contacting lawmakers privately while choosing not to speak at committee hearings, according to lawmakers and lobbyists.
Travis Moore, a lobbyist for the Community Associations Institute, which represents condo associations and property managers and has been paid approximately $320,000 for Florida lobbying over the past decade, joined Anderson in opposing Pizzo's bill. Moore said resistance from industry lobbyists can make it difficult for lawmakers to get measures put up for a vote within the Legislature's 60-day session. "Unless it finds its way onto another bill, it's not going to happen," he said.
Now, as the lawmaker who represents the district where the Champlain Towers South collapse happened, Pizzo is turning his attention to new regulations that seek to prevent another disaster.
At the top of his list is extending a Miami-Dade County requirement for condos to be inspected when they turn 40 years old to make it statewide. He wants to shorten that time span for buildings near the coasts. And he wants to sharpen enforcement of existing regulations, including the requirement that condos get reappraised by insurers every three years.
Pizzo also wants to try his anti-corruption bills again.
He expects resistance. But after the Surfside collapse, he said, "it could be different."
Many lawmakers and lobbyists acknowledge that the Champlain Towers South collapse will make it more difficult to do anything perceived as weakening safety standards for condo buildings. At least, temporarily.
"I don't think there's an appetite for that now," Berger said.
She has a new agenda: making sure any new regulations imposed on condo associations are offset by provisions — such as a state-backed low-interest loan program and granting associations more power to collect assessment fees from delinquent unit owners — that will help condos avoid steep financial losses.
"We don't want to have legislative tunnel vision that does things to protect residents but makes it harder to pay for this stuff," Berger said.