The battle this week in Missouri over whether the state's only abortion clinic would remain open is the result of a decades long anti-abortion campaign, experts say.
Missouri has been on the forefront of anti-abortion regulation, starting with a 1986 landmark law that required doctors who provide abortion services to have admitting privileges at a hospital "in the community" — meaning within a 15-minute drive. It was the first state in the country to have such a requirement, and nearly a dozen others have followed suit.
Supporters of the law say it was meant to protect women in the event of an emergency during an abortion. Opponents argue it put unfair and often impossible restrictions on health care providers, effectively denying women the right to an abortion.
While particulars of the law have morphed over the years, it gave anti-abortion activists in Missouri a push for later laws that are among the strictest in the nation: a mandatory 72-hour waiting period to get an abortion, required parental consent for minors and tight limits on insurance coverage for the procedure.
"There's satisfaction," said Sam Lee, director of the anti-abortion lobbying organization Campaign Life Missouri and a longtime lobbyist who was instrumental in getting the 1986 law as well as many other anti-abortion laws passed. "I love my work. I have the best job in the world, even on a bad day."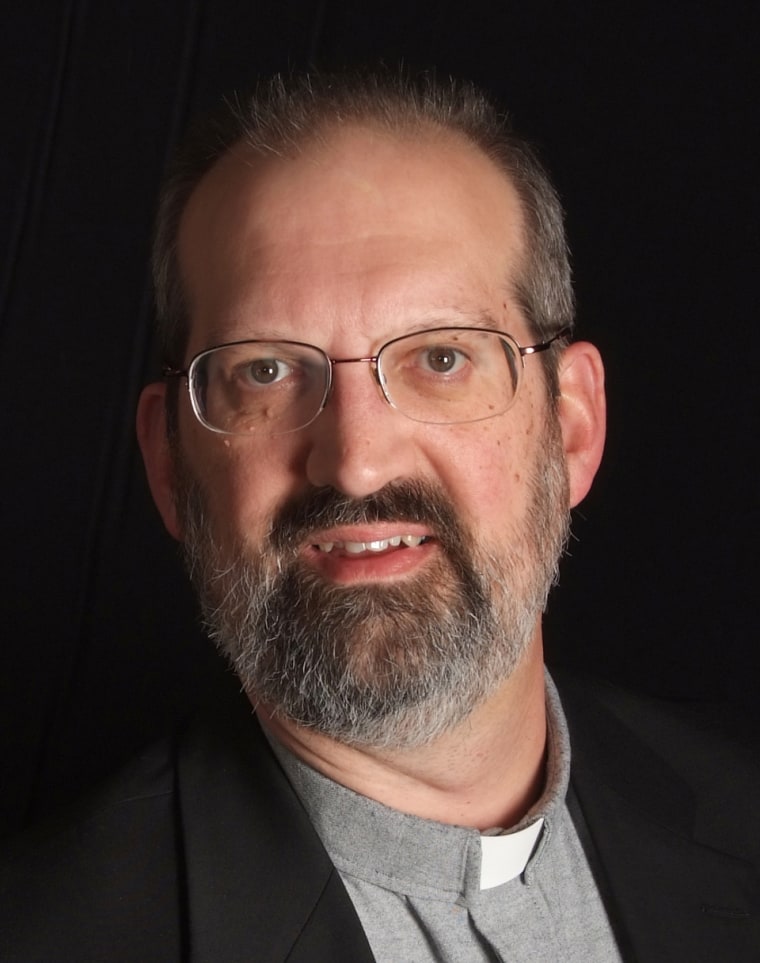 Lee, 61, puts in up to 12 hours a day at the Missouri state Capitol, testifying at committee hearings or tracking down legislators so he can introduce himself or present research to them on various anti-abortion issues.
He and his wife co-founded two maternity homes — residential programs for homeless pregnant women — in 1982, and he says he has found success getting through to lawmakers on both sides of the aisle by framing his work not as an effort to make abortion unlawful, but to make it "unthinkable."
"It's not a matter of how do I stop you from getting an abortion. That is not the way we talk about it. It's how we can help you and your baby, unborn or born, for however long it takes," he said.
Lee has not won over many local reproductive rights advocates.
M'Evie Mead, director of policy and organizing at Planned Parenthood Advocates in Missouri, which supports the two Planned Parenthood providers in the state, said Lee's group, as well as lawmakers like Gov. Mike Parson, have "taken this anti-reproductive health power to its extreme limits." Parson, a Republican, signed one of the nation's most restrictive abortion bills this month, banning abortions on or beyond the eighth week of pregnancy without exceptions in cases of rape or incest.
"In Missouri, we have a perfect storm," Mead said. "The perfect storm is a Republican Party that has decided that extreme anti-reproductive health politics are the path to taking over the state, and they combine that with gerrymandering to completely turn the politics in Missouri on its head."
Missouri is one of six states that has only one abortion clinic, Planned Parenthood of the St. Louis Region. The other five states are Kentucky, Mississippi, North Dakota, South Dakota and West Virginia, according to the Guttmacher Institute, a research organization that supports abortion rights.
Missouri had more abortion clinics in the past: In 2008, there were five. But in the past decade, the clinics found themselves unable to keep up with the state's stringent and perpetually evolving requirements, with some closing and then reopening again.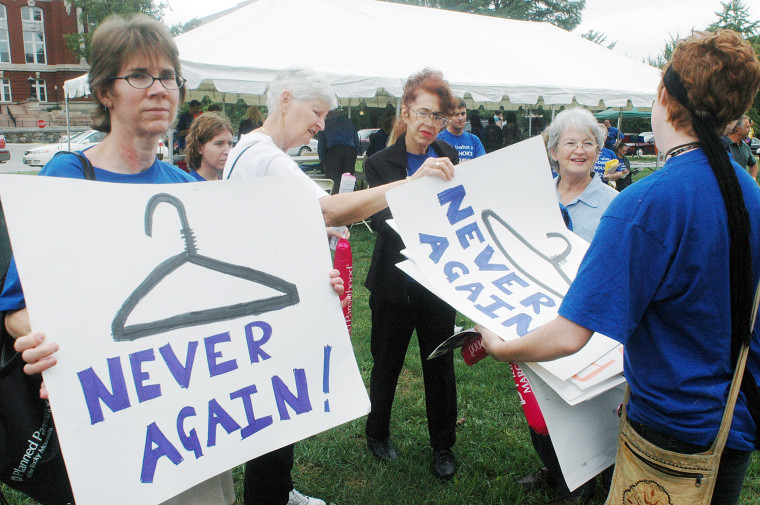 In October, a Planned Parenthood clinic in Columbia stopped being able to meet the state requirement of providers' having hospital admitting privileges, leaving the St. Louis clinic as the last in the state.
Planned Parenthood of the St. Louis Region has met the admitting privileges requirement. This week it went to court for a different matter: It risked losing its license to perform abortions after Missouri's health department threatened not to renew it by its expiration on Friday night.
The Department of Health and Senior Services said that an inspection in March found problems at the health center, including "at least one incident in which patient safety was gravely compromised," "failed surgical abortions in which women remained pregnant," and an alleged failure to obtain "informed consent," The Associated Press reported. Planned Parenthood of the St. Louis Region agreed to make some changes but refused to comply with a request that the department interview all of its physicians, some of which are not Planned Parenthood employees but rather independent providers.
A judge on Friday afternoon granted Planned Parenthood of the St. Louis Region's request for a temporary restraining order, allowing it to remain open until Tuesday, when another hearing on the matter is scheduled. If the health center loses its license, it will leave more than 1 million women of childbearing age without access to abortion in Missouri, making Missouri the first state since the 1973 Supreme Court Roe vs. Wade decision that federally legalized abortion not to have an abortion clinic.
Nevertheless, having only one clinic for the entire state still poses problems, said David S. Cohen, a law professor at Drexel University and co-author of a forthcoming book, "Obstacle Course: The Everyday Struggle to Get an Abortion in America."
"The one clinic is located at the far eastern side of the state, so there's nothing for the people who live everywhere else in the state without crossing state lines," Cohen said. "The reality is that for women in a lot of the state, they are already living in a state without a clinic because it's so hard to get to St. Louis."
Nearly a quarter of women in the United States will have an abortion by age 45, according to an analysis by the Guttmacher Institute.
The developments in Missouri come amid a slew of anti-abortion legislation across the country, including a near-total ban on abortions in Alabama. Organizations such as the American Civil Liberties Union are suing to block the bans, which they say are unconstitutional under Roe v. Wade.
While some of Missouri's past anti-abortion bills have been deemed unconstitutional, others have made it into law, enacting what reproductive rights advocates say are "medically unnecessary" requirements. They say admitting privileges at a nearby hospital are rarely necessary, given the extremely low rate of complications associated with abortions.
They also argue that other requirements put undue burdens on those looking to get an abortion in Missouri. That includes the 72-hour mandatory waiting period after receiving counseling on abortion, which forces a woman to visit the facility where she is seeking an abortion twice, and requiring that both parents of a minor seeking an abortion be notified, as well as notarized consent from one parent.
"In Missouri, they have tried to regulate it out of existence," Mead said of abortion. "These are medically unnecessary bureaucratic regulations that have driven providers out of the ability to provide this care.