President Obama made aggressive use of the CIA and Special Operations Forces to hunt and kill al Qaeda, ISIS and other terror groups. But he also imposed a set of rules designed to regulate the conduct of U.S operatives — banning torture, for example, and minimizing the risk of civilian casualties in drone strikes.
President-elect Trump, who campaigned against those rules, would be able to undo most of those rules in his first hour in office.
In fact, if he chooses to do so, Trump can quickly reshape large swaths of American national security policy, much of which is governed by executive orders and presidential policy guidance that can be overridden by the president's signature. That includes U.S. sanctions on Russia, and its recent rapprochement with Cuba.
"The range of unilateral presidential authority is astonishingly broad," said Steven Aftergood, who directs the project on government secrecy at the Federation of American Scientists. "If you look at the presidential policy directives issued by Obama, they cover topics as diverse as biological weapons, nuclear weapons policy, intelligence surveillance policy, cyber operations, maritime security, arms-transfer policy, and on and on. And because it is based on presidential authority, it can also be revised and reshaped by a new president."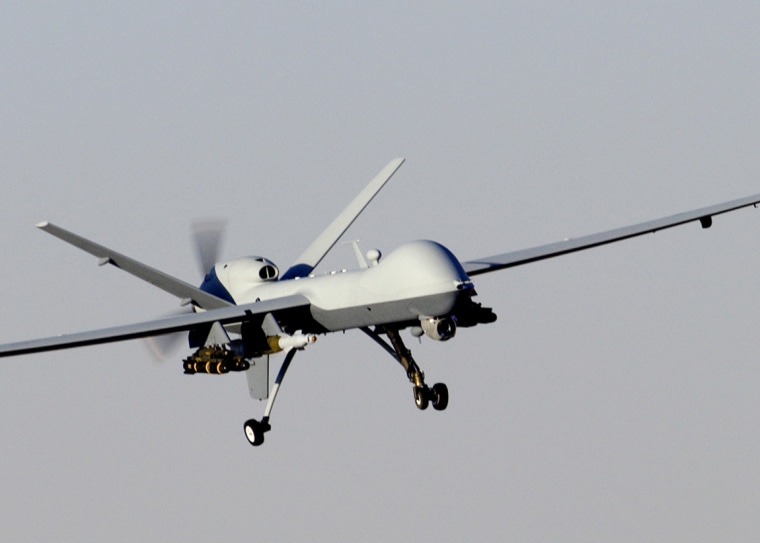 "I think it would disastrous if Trump reverses a number of the president's executive policies, including repopulating Guantanamo," said Rep. Adam Schiff of California, the ranking Democrat on the House Intelligence Committee.
Many of those policy documents are technical and uncontroversial, but Obama's counterterrorism rule book was a signature issue in Trump's campaign, as the target of his ire. Accusing Obama of not being ruthless enough, Trump advocated "bombing the hell out of" ISIS, bringing back interrogation techniques "worse than waterboarding," and even killing the families of terrorists.
Days after Obama took office in 2009, he signed executive orders banning the CIA from engaging in harsh interrogation techniques and from operating detention facilities, something it did under George W. Bush after the 9/11 attacks.
The torture ban later was enacted into law, but not the prohibition on the CIA operating so-called "black sites," or secret detention facilities.
Many current and former CIA officials say they would never again engage in harsh interrogations — even if ordered to do so — for fear they would be punished when the political winds changed under a new administration. But Trump easily could rescind Obama's orders and direct the CIA to capture and humanely interrogate terror suspects in secret overseas, something many Republicans have urged. Human rights groups oppose such a move, saying captured terrorists should be brought to justice in U.S. courts. Trump also has some wiggle room via executive order on what constitutes torture, despite the change in the law.
Trump's comment about killing the families of terrorists, which would amount to a war crime, is not taken seriously by many national security scholars.
What could have more impact, national security scholars say, is the policy guidance Obama issued on targeted killing in 2013. That guidance established a policy under which a drone strike should only be undertaken against a terrorist target outside a war zone if there is a "near certainty" that no civilian will be harmed.
"Although the more visible executive orders on national security involved closing Guantanamo and ending torture," said Stephen Vladeck, a national security expert at the University of Texas School of Law, "the far more significant internal constraints adopted by the Obama administration involved targeted killing and surveillance — two contexts in which the government embraced limits on its authority that were far more significant than those imposed by Congress or the Constitution, especially as applied to non-citizens overseas."
Trump could rescind the drone policy with little political cost, said Vladeck. And the results would be hard to measure from the outside, since the strikes in question are classified. If more civilians were killed in covert CIA drone strikes, the U.S. would likely not acknowledge that, and journalists may or may not even learn about it. But such increased aggression would mean "much more conflict with our foreign partners," said Vladeck.
Obama also signed an order calling for the closure of the prison in Guantanamo Bay, Cuba, but Congressional action has blocked him from doing so.
The real estate mogul could quickly make a major impact in other areas of foreign and security policy, as well.
In 2014, in the wake of the Edward Snowden leaks, Obama issued a policy document tightening the rules on surveillance. One rule banned U.S. spy agencies from disseminating information about foreigners to other countries' intelligence agencies without considering their privacy. Trump didn't much discuss surveillance during the election, other than to call for more spying in American mosques.
Campaigning in Florida, he promised Cuban-Americans he would roll back Obama's efforts to lift trade and travel restrictions relating to Cuba, all of which were accomplished with executive action. Trump could easily, for example, close the newly opened U.S. embassy in Havana.
Perhaps the most closely watched of Trump's early foreign policy decisions have to do with Russia. The new president could use his authority to lift some of the sanctions put on Russia in response to its seizure of Crimea, something Trump said he would consider doing during the campaign. This prospect has alarmed people in Eastern Europe, particularly in those countries along the Russian border whose residents fear Russian aggression.
Democrats in Congress have little ability to curb Trump's exercise of executive power, just as Republicans were unable to stop Obama's. Their only consolation, one senior Democratic congressional national security aide told NBC News, is that "He has said contradictory things. Nobody has a clue what he will do."