The radio personality Howard Stern said that he believes the presidency will be "detrimental" to the mental health of his old friend Donald Trump — because he just wants to be loved.
"I personally wish that he had never run. I told him that. Because I actually think this is something that is going to be very detrimental to his mental health, too. Because he wants to be liked, he wants to be loved, he wants people to cheer for him," Stern said on his show broadcast on SiriusXM satellite radio on Wednesday. "I don't think this is going to be a healthy experience for him."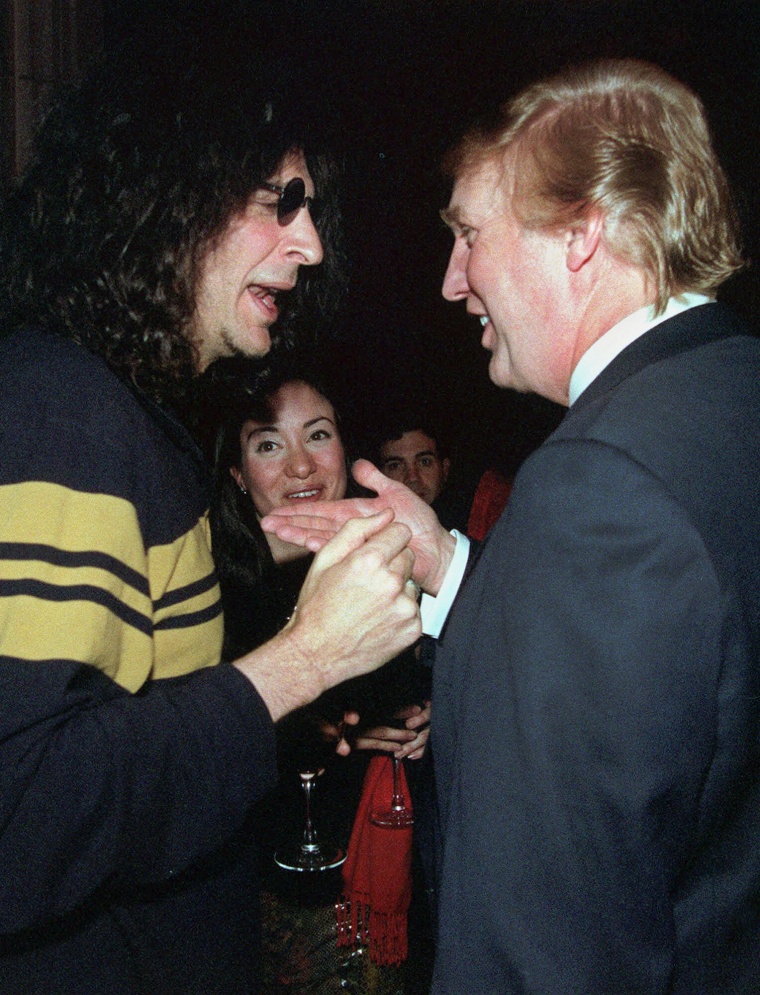 Stern and Trump have been friends for decades. When Trump was a New York City real estate mogul playboy in the 1990s and early 2000s, he was a frequent guest on Stern's radio show, where the two men often joked around and made raunchy comments about women. From Diana, the Princess of Wales, to Angelina Jolie, Trump and Stern often discussed famous women's looks and the businessman's chances of sleeping with them.
Stern made his reputation as a "shock-jock" in that era, but has reportedly mellowed with age. He was prompted to get into a lengthy discussion about Trump when a caller, "Mike From Maine," asked him to share memories of the now president from when he attended his wedding to Beth Ostrosky in 2008.
Stern and his co-host Robin Quivers, who sat next to Trump at his wedding reception, reminisced about the party and said that the president and his wife seemed to have such a good time that they were one of the last couples to leave.
Stern went on to reveal that he was "shocked" when Trump said he was going to run for president and it's actually been very "odd" for him personally because the two men have such divergent political views.
"It's very awkward for me personally because I like Donald a lot. I do. I like him a lot. But I'm not a guy who thinks the same way politically," said Stern. "And I don't even know that he thought this way politically a couple of years ago."
Stern, who said he was a huge Hillary Clinton supporter, as well as pro-abortion rights, said he remembers when he and the president shared the same beliefs.
"So the new Donald Trump kind of surprised me," said Stern.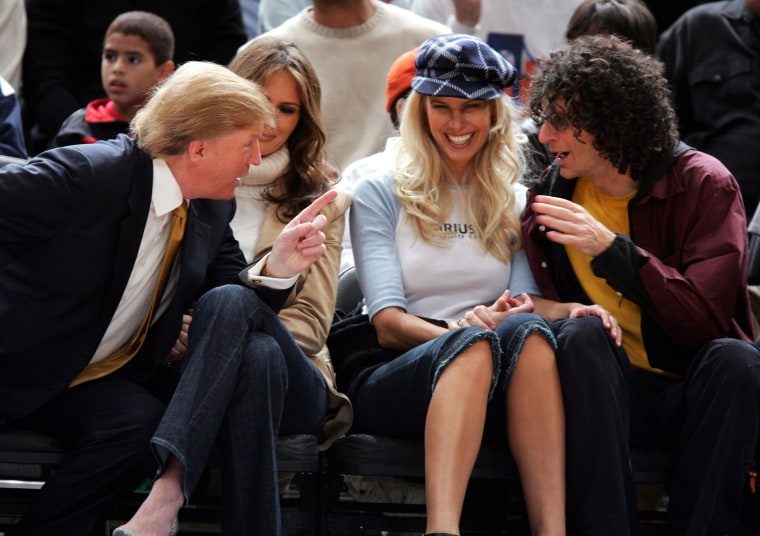 He is worried that the president's "sensitive ego" won't stand up to the demands of being the leader of the free world and the criticism that comes with it.
"I know something about Donald Trump, he really does want to be loved. He does want people to really love him. And that drives him a lot. I think that he has a very sensitive ego. And when you're president of the United States people are going to be very, very critical."
Regarding the recent executive order to ban immigration from seven Muslim countries, Stern said, "I think his motive is, 'Wow, people will love me because I'm going to keep terrorists out of the country.' And I think he's genuinely shocked when people say, wait a second there is more to this…"
Stern says he warned Trump that he is "not going to be beloved" as president and that taking on the job would be a "nightmare" for the 70-year-old.
He went onto say that Trump is not anti-Hollywood or anti-press and that all of attacks on him will take their toll on his self-esteem.
"And all of this hatred stuff directed toward him — it's not good for him. It's not good."
Stern firmly believes that Trump's whole presidential bid just started as a lark so that he could get more money out of NBC when he renegotiated his contract for the Apprentice television show.
"I think it started as kind of a cool, fun thing to do to get a couple more bucks out of NBC for the Apprentice. I actually do believe that."
"And that's why Donald is calling for voter fraud investigation. He's pi--ed he won!" said Stern. "He's hoping he can find some voter fraud and hand it over to Hillary!"