First lady Michelle Obama and former President George W. Bush shared a warm hug on Saturday while attending a ceremony to commemorate the opening of the National Museum of African American History and Culture.
President Barack Obama and former first lady Laura Bush also leaned into the embrace, and the two couples smiled in a moment of bipartisanship.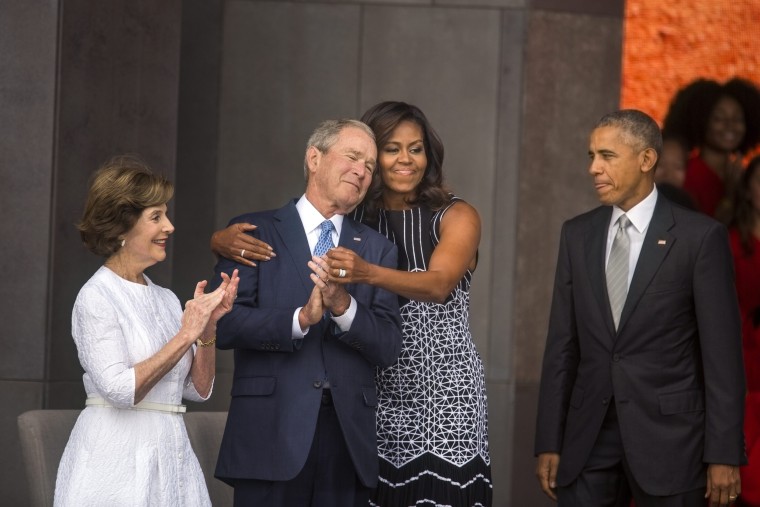 Related: Obama Dedicates Smithsonian's 'Glorious' New African-American Museum
Social media users took notice of the embrace, and the moment went viral on social media.
The NMAAHC is the 19th addition to the Smithsonian network of museums. It is the first national museum that is exclusively devoted to presenting the vibrant culture and history of African-Americans.
Legislation for the NMAAHC was first sanctioned by Bush in 2003. Obama said on Saturday that the museum's opening was "an act of patriotism" that tells "a richer and fuller story of who we are."