Dozens of holiday beach-goers formed a bucket brigade to try to save a mammoth great white shark that beached itself over the weekend on Cape Cod, Massachusetts, but the beast died, authorities said.
At least 100 people at White Crest Beach for the Labor Day weekend rushed to help the 1-ton, 14-foot-long shark, which was reported beached at 8:09 a.m. Sunday, Wellfleet police said. Many of them relayed buckets of water to splash on the shark while specialists from the Atlantic White Shark Conservancy and the National Park Service were called.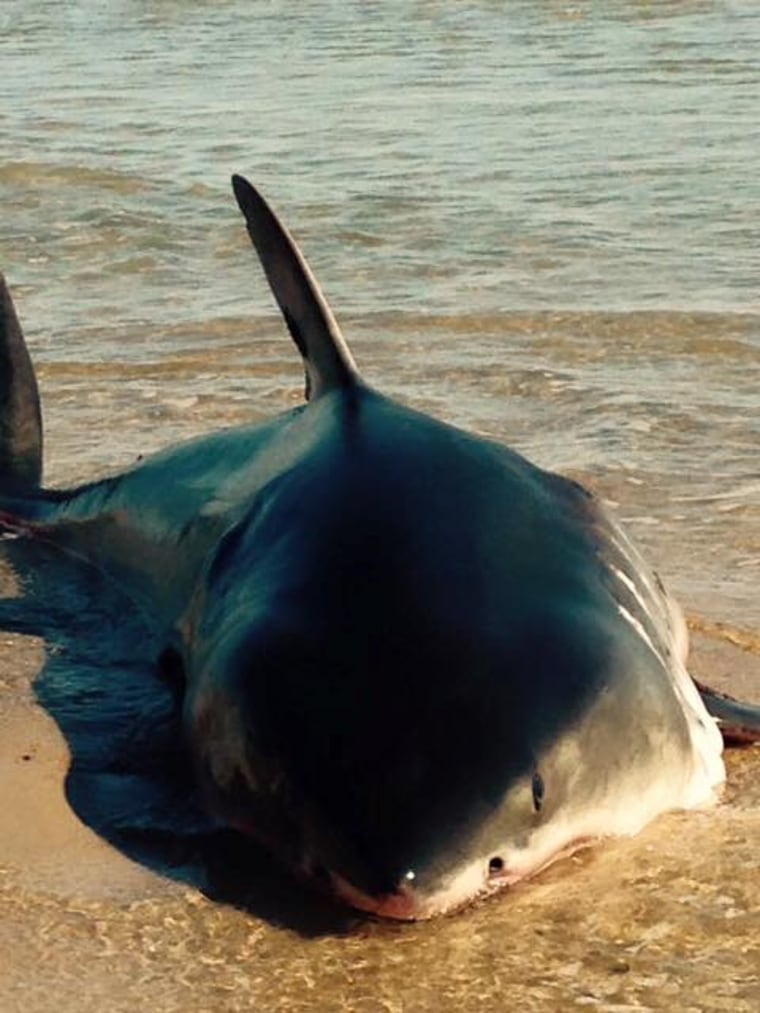 Police said the shark was helped out to deeper water by a Shark Conservancy boat. The animal appeared to be injured, they said, and NBC station WJAR of Providence, Rhode Island, reported that the animal later died.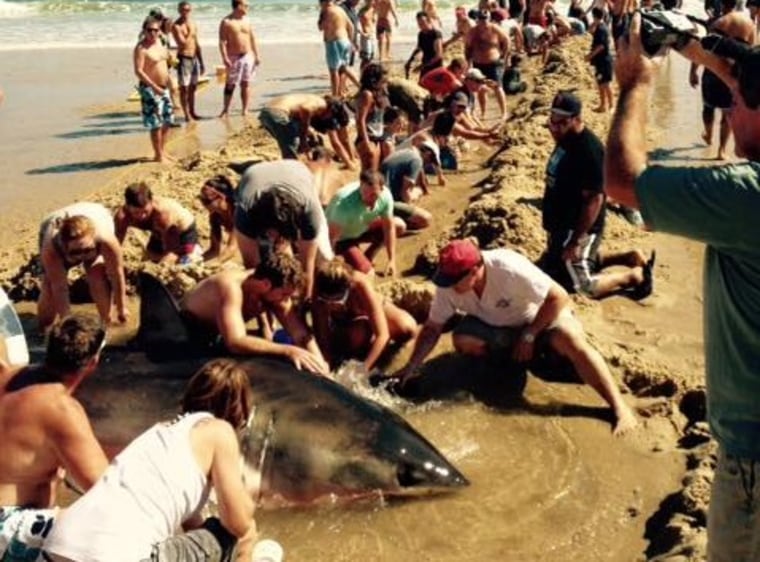 "It was gasping for air on the shore," a witness, Bill Bellrose, told WJAR. "It was big — it was a big shark."