Human remains were found in Missouri as investigators search for two Wisconsin brothers who disappeared during a business trip, the Clinton County sheriff said Wednesday.
The remains were found on a farm in Braymer, a town of around 870 people about 50 miles northeast of Kansas City, Sheriff Larry Fish said at a news conference.
The remains have not been identified and a cause of death has not been determined. The sheriff did not elaborate on how investigators made the discovery and did not indicate if the remains are thought to belong to one or two people.
Local and federal law enforcement agencies are investigating the disappearance of brothers Nick and Justin Diemel, 35 and 24, who never made a scheduled flight home to Wisconsin on July 21.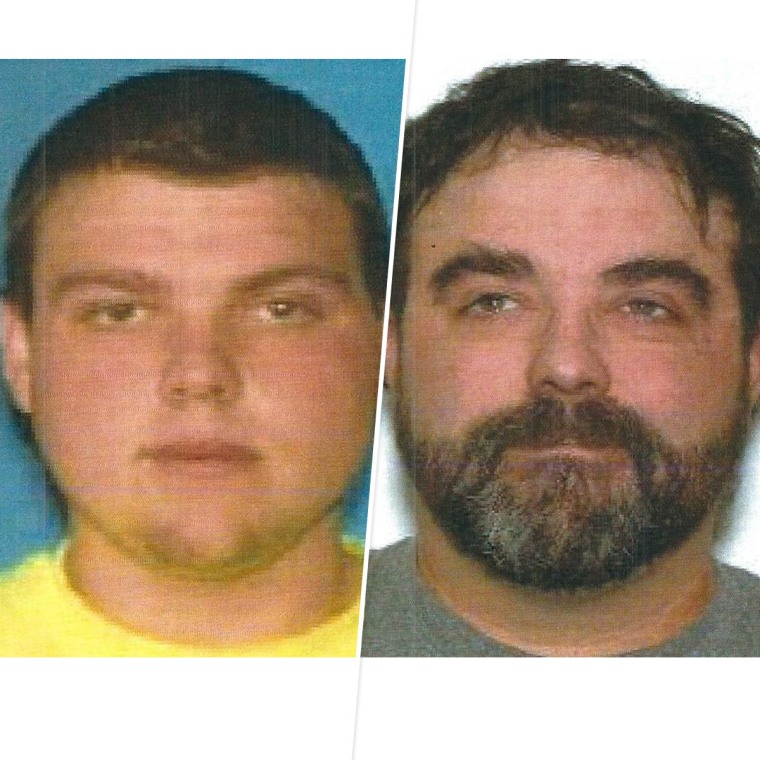 Last week, authorities announced that the missing persons case had turned into a death investigation.
Garland "Joey" Nelson was arrested Friday in the case and charged with tampering with an automobile, NBC affiliate KSHB of Kansas City reported.
Nelson, 25, was ordered held without bond Monday. He is not charged in anyone's death. Online court records do not list an attorney for him. A bond appearance hearing is scheduled for Thursday, according to the records.
Nelson, who helps run farm operations at a Braymer address where the brothers went, is accused of driving the Diemels' rental truck from the farm to a commuter lot in Holt, where it was found running with the lights on July 22, according to the station. Holt is about 30 miles southwest of Braymer.
There have been no other arrests in the case, officials said.
The missing brothers own Diemel Livestock in northeast Wisconsin and were in Missouri for business when they went missing, officials have said.