Retired piano dealer Michael Diehl says he has 30,000 reasons not to vote for Donald Trump for president.
The small businessman said he won a bid in 1989 to supply $100,000 worth of grand pianos to Trump's Taj Mahal casino in Atlantic City but was still waiting to be paid months after delivery. The gambling mecca finally told him it ran into financial difficulties and could only give him 70 cents on the dollar.
Diehl, 88, told NBC News that even though he held up his end of the contract, he felt he had no choice but to take the discounted payment and lose $30,000 — or about a third of his yearly income.
"I needed the money because the manufacturers needed to be paid," he said. "It hurt. It was hard to get over."
Diehl's story of being burned by Trump isn't unique. A USA Today analysis published Thursday uncovered 60 lawsuits by ordinary Americans who say Trump and his businesses failed to pay them for their work.
The list includes plumbers and painters, waiters and bartenders, real estate brokers and even law firms who helped him defend such suits.
The documents reviewed by the newspaper include:
More than 200 liens since the 1980s that were filed by contractors and workers who said they were stiffed.
Records released by casino regulators in 1990 that show 253 subcontractors on a single project were not paid in full or on time.
Twenty-four Fair Labor Act violations by the Trump Plaza casino and Trump Mortgage for failure to pay minimum wage or overtime. The cases were resolved with an agreement to pay back wages.
Trump told USA Today that if someone wasn't paid, it's because their work wasn't up to snuff. And his daughter, Ivanka, said that the number of disputes is tiny compared to the amount of business her father does
"We have hundreds of millions of dollars of construction projects underway. And we have, for the most part, exceptional contractors on them who get paid, and get paid quickly," she told the newspaper. "But it would be irresponsible if my father paid contractors who did lousy work. And he doesn't do that."
That rationale sounds familiar to Paul Friel. His family's cabinetry firm won a $400,000 contract to build desks, bars and slot-machine bases at Trump Plaza in the 1980s.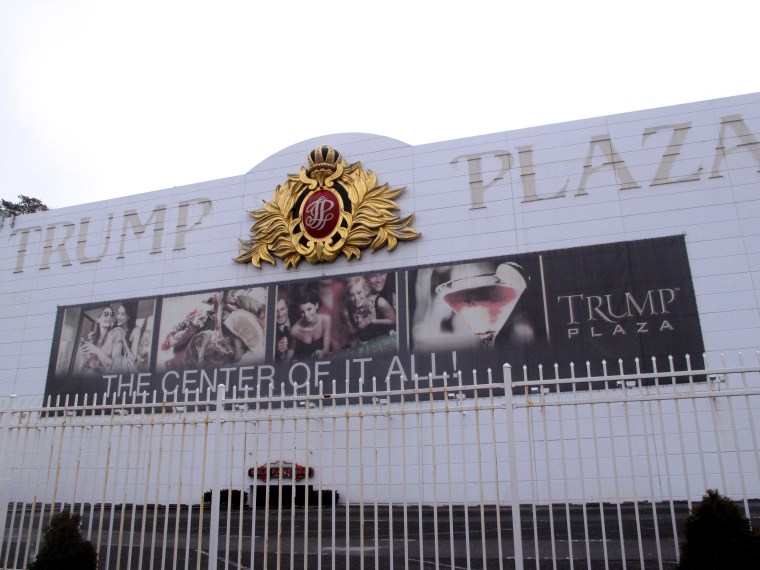 After they finished and the general contractor approved the work, the company submitted its final bill. Paul and his father Edward were summoned to the casino for a meeting with Trump and his brother, Robert, who told them the work was inferior and they wouldn't get the last payment of $83,600.
Donald Trump told Edward Friel he could still work on future projects, said Paul Friel, adding that the invitation undercut the argument that the work was not satisfactory.
Friel said the missed last payment ultimately led to the demise of the company, which had been in business since the 1940s.
"It was the beginning of the end for us," he told NBC News, adding that his father never got over the loss. ""It hurt him right up until he died nine years ago. He was not proud to have been involved with Donald Trump."
Trump did not respond to NBC News' request for comment. But in the USA Today interview, he questioned whether the Friels had done good work.
Told that the general contractor had approved it, Trump told USA Today, "Well, see here's the thing. You're talking about, what, 30 years ago?" And Ivanka said her father had done the right thing.
"It would be irresponsible if my father paid contractors who did lousy work," she said. "And he doesn't do that."
Paul Friel said his father was a conservative Republican and would be appalled by Trump's political success if he were still alive.
"He would be embarrassed that Donald Trump is actually going to be the nominee for president for the Republican Party in 2016."