Flags flew at half-staff across Vermont on Monday as community leaders, friends and relatives mourned the deaths of five teenagers who were killed when their car was hit by a wrong-way driver over the weekend.
At least 1,000 people showed up for a candlelight vigil Monday night at Harwood Union High School in the small central Vermont town of South Duxbury, where four of the five victims attended classes.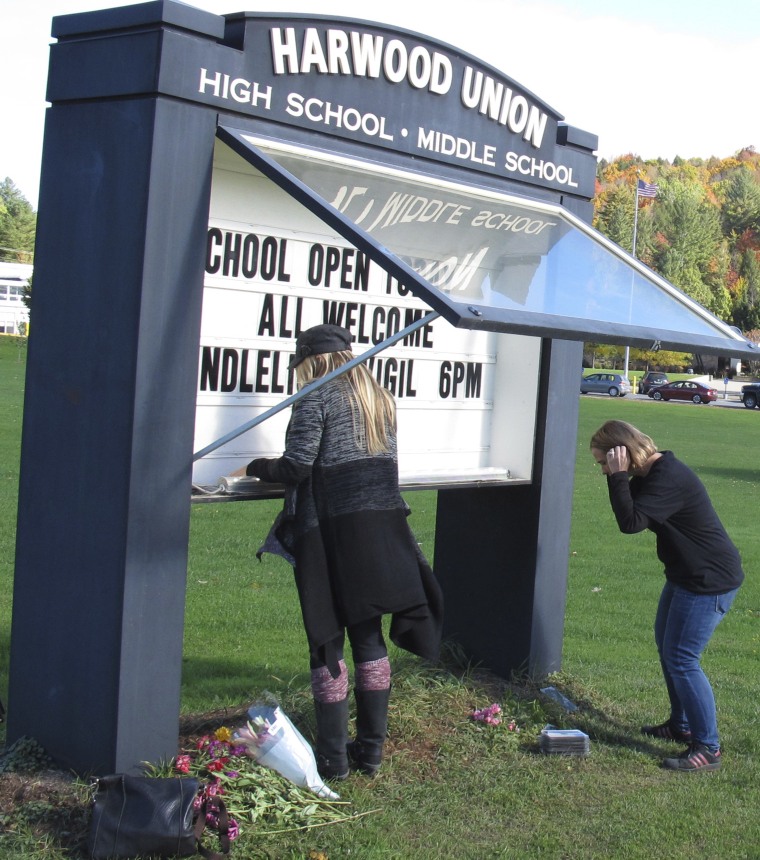 A gubernatorial debate scheduled for Monday night was postponed so Democrat Sue Minter and Republican Phil Scott could attend the vigil along with the man they hope to replace, Gov. Peter Shumlin.
Friends emotionally described the victims — Janie Cozzi, 15, and Eli Brookens, Liam Hale, Mary Harris and Cyrus Zschau, all 16 — as optimistic, popular future leaders.
All but Janie, who attended Kimball Union Academy in Meriden, N.H., were students at Harwood, NBC station WPTZ of Burlington reported.
"These were all good, smart, happy kids with lots of friends," Garland "Chico" Martin, pastor of Moretown United Methodist Church, said at a community service Monday.
Seth Beard, a friend, told New England Cable News: "I hope people will remember how positive they all were and how happy they were."
Another friend, Cory Dalsimer, choked back tears as he said simply, "There's never been a more tragic and innocent loss of life."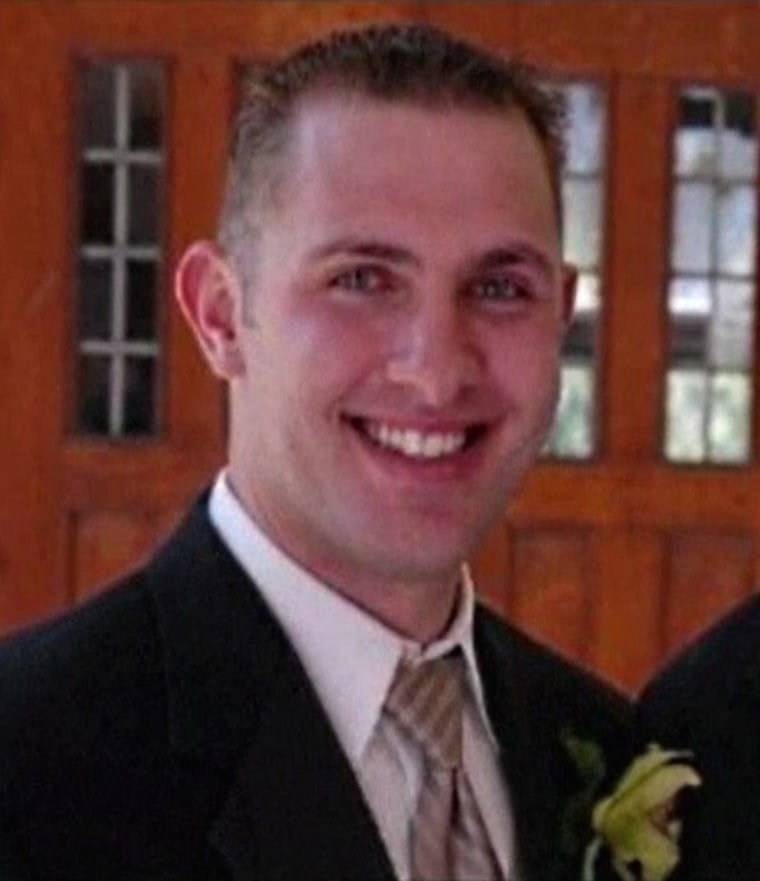 Vermont State Police said the teens died after a truck being driven the wrong way by Steven D. Bourgoin, 36, crashed into their car about 11:45 p.m. Saturday in the town of Bolton.
As police were responding to that crash, Bourgoin stole a Williston police cruiser at the scene and sped off, leading officers on a chase on Interstate 89, state police said.
He was finally intercepted, but not until after he had crashed into at least seven other vehicles, police said. Several other people suffered non-life-threatening injuries in those crashes, authorities said, and Bourgoin was critically injured.
If he survives, Bourgoin will be held on $1 million bail on charges of aggravated driving of a stolen vehicle and gross negligent driving, authorities said Monday. They called the case an active homicide investigation and said he could face murder charges.
"I would not classify what occurred on Interstate 89 as an accident," Chittenden County State's Attorney T.J. Donovan said at a news conference, noting that Bourgoin had recently lost custody of his own child to his ex-girlfriend and was already scheduled to face trial next month on a domestic assault charge.
"This is difficult not only for the members on scene — rescue personnel that responded, fire personnel — but also the families that are going to have to deal with this after the fact," State Police Capt. Mike Henry told WPTZ.