A 911 call that led Wisconsin sheriff's deputies to a Barron County home where two parents were found fatally shot and their 13-year-old daughter missing appears to have been come from the cell phone belonging to the child's mother, according to dispatch logs released Friday.
A large search remains underway for Jayme Closs, 13, who has been missing since the discovery of her parents who were found fatally shot early Monday morning in the city of Barron, which is about 45 miles northwest of Eu Claire.
The dispatcher who received the 911 call received minutes before 1 a.m. Monday wrote in a log released Friday that yelling could be heard, and when the dispatcher called back the voicemail indicated it the phone belonged to someone named Denise.
The slain parents of Jayme have been identified as Denise Closs, 46, and her husband, James, 56. They died of gunshot wounds and their deaths have been ruled homicides, the sheriff said this week.
When deputies arrived at the home around four minutes after the end of the 911 call they found the victims but Jayme was not there and no gun was found, Barron County Sheriff Chris Fitzgerald said this week.
The person who called 911 did not interact with the 911 operator, he has said. Several attempts to call back the number in the 911 call were made with no answer, according to the documents released Friday.
The documents also indicate that the door of the home had been kicked in.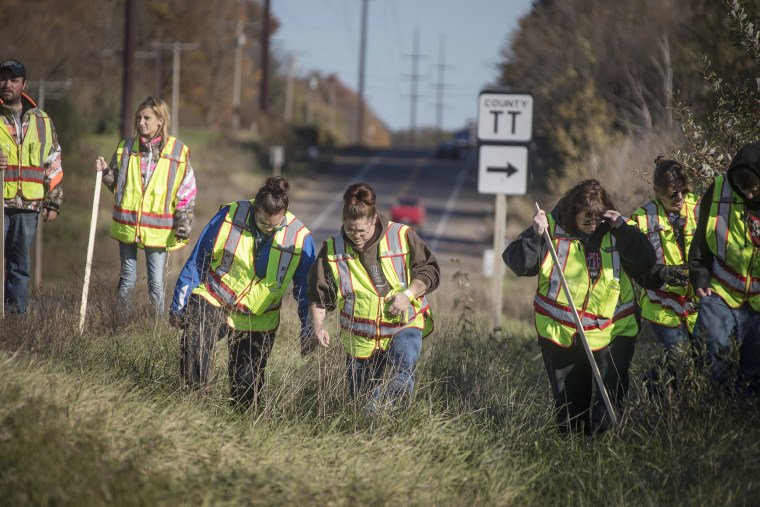 More than 1,000 tips have come in since the killings, and authorities urged anyone who might have information to keep contacting authorities, the Barron County Sheriff's Department said in a statement Friday.
"We have conducted hundreds of interviews and are aggressively following up on tips the public has provided," Fitzgerald said in the statement.
Fitzgerald, asked Wednesday if the search was being done with the expectation that Jayme is still alive, responded: "100 percent. We want to bring Jayme home."
Fitzgerald said Wednesday that investigators believe Jayme was at the home at the time of the killings, and that "we believe she is still in danger."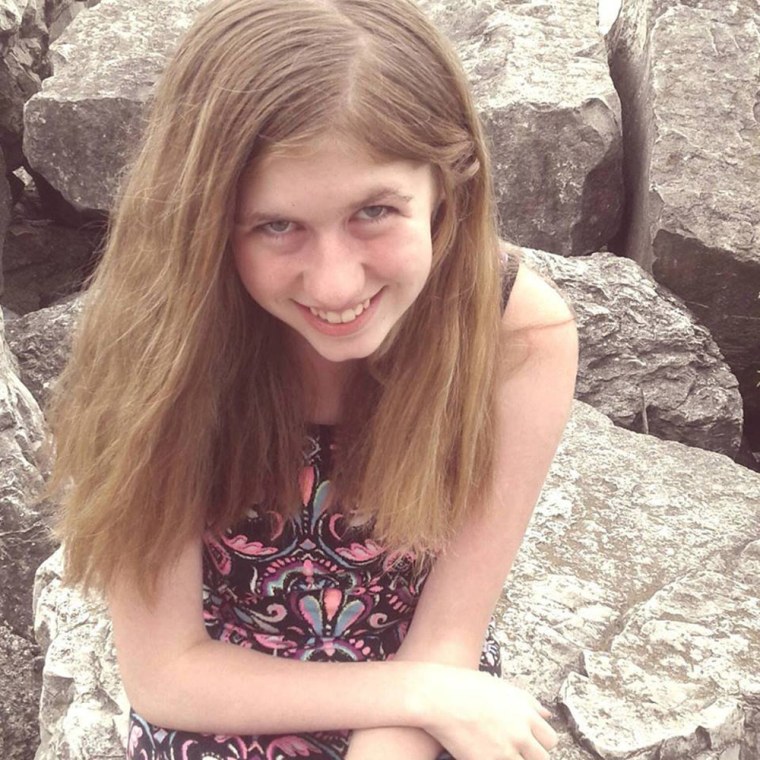 Volunteers searched an area around Jayme's home on Thursday, but did not recover any evidence.
"The Barron County Sheriff's Office continues to work with our local, state and federal law enforcement partners in the search for missing and endangered Jayme Closs. We ask the public's help in continuing to provide tips," the departmentsaid in a Facebook post.
The last time Jayme was seen was on Sunday at a family gathering, Fitzgerald said. He has repeatedly said Jayme is not a suspect and believes she's endangered.
"Is it a random attack or is it a targeted attack? I don't know that answer — that is why those leads are so important," Fitzgerald said during a press conference Wednesday.
Authorities are asking people to report anything unusual to police. Jayme is described as 5 feet tall, 100 pounds with green eyes and strawberry blonde hair.