Investigators in Colorado have found three bodies they suspect are those of a pregnant wife and her two young daughters, a day after authorities arrested the woman's husband on suspicion of three counts of murder.
Shanann Watts, 34, who was 15 weeks pregnant, and her daughters Bella, 4, and Celeste, 3, were reported missing on Monday afternoon. Her husband and the children's father, Chris Watts, 33, was taken into custody Wednesday night in connection with their disappearance.
The development marked a stunning turn in the search for Shanann Watts and the girls. Their case had made national headlines as her husband took to the airwaves earlier this week to plead for his family's safe return.
"This is the worst possible outcome that any of us can imagine," Colorado Bureau of Investigation director John Camper said at a press conference on Thursday, after the remains believed to be Shanann Watts were found.
Later Thursday, the town of Frederick tweeted that in late afternoon "evidence technicians located two bodies whom police have strong reason to believe are Bella and Celeste Watts, daughters of Shanann Watts."
The statement did not say exactly where the two bodies were found, but said they were located "in close proximity" to the body believed to be that of Shanann Watts.
Camper said the remains believed to be those of the mother were found on the property of an oil and natural gas exploration and production company, and the company said Chris Watts once worked for that company.
The mother and the two little girls were killed Monday, the Colorado Bureau of Investigation said overnight. Officials on Thursday did not comment on a possible motive, or whether Chris Watts had confessed.
A law enforcement source told NBC affiliate KUSA in Denver that Chris Watts admitted to killing all three family members, but NBC News has not yet confirmed that report.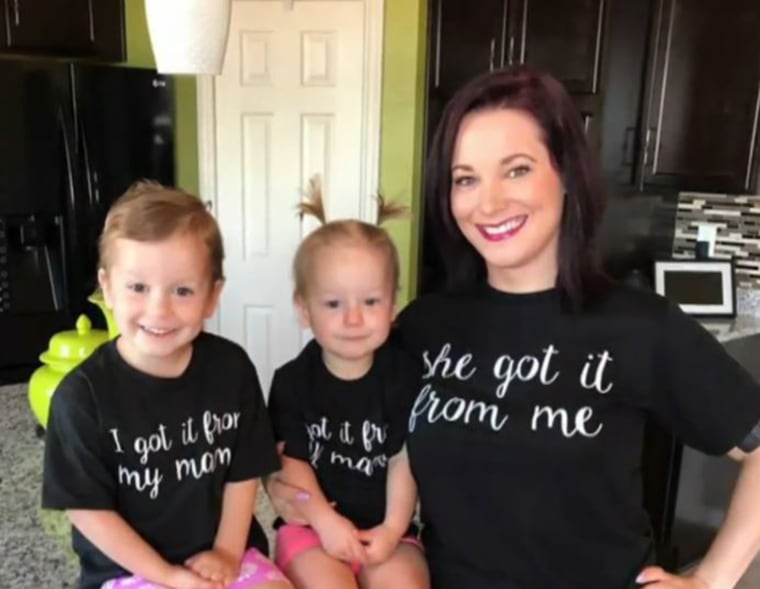 Overnight, Shanann Watts' brother, in a distraught Facebook post, wrote that he just wanted "to know why. My precious family."
"Bella, Celeste, and [Shanann's] just found out unborn son Niko. I just want 30 seconds alone with that heartless psychopath," wrote Frankie Rzucek.
In addition to the three counts of murder, the father faces three charges of obstructing justice for allegedly tampering with physical evidence.
An Amber Alert was never issued in the case because Shanann Watts' vehicle was found at the family's home in Frederick, a small suburb outside of Denver, authorities said.
Earlier this week, as police canvassed the neighborhood, circulating photos and asking residents if they had seen the mother and her girls, Chris Watts spoke to multiple media outlets. He described what he was enduring as a "nightmare."
Speaking to KUSA on Wednesday, Chris Watts said he and his wife had had an emotional conversation after she returned home from a business trip early Monday. Before he left for work a few hours later, he took in a last view of his daughters on a baby monitor, he said.
"I texted her a few times, called her, but I didn't get a response" later Monday, Chris Watts said before his arrest. "That was a little off."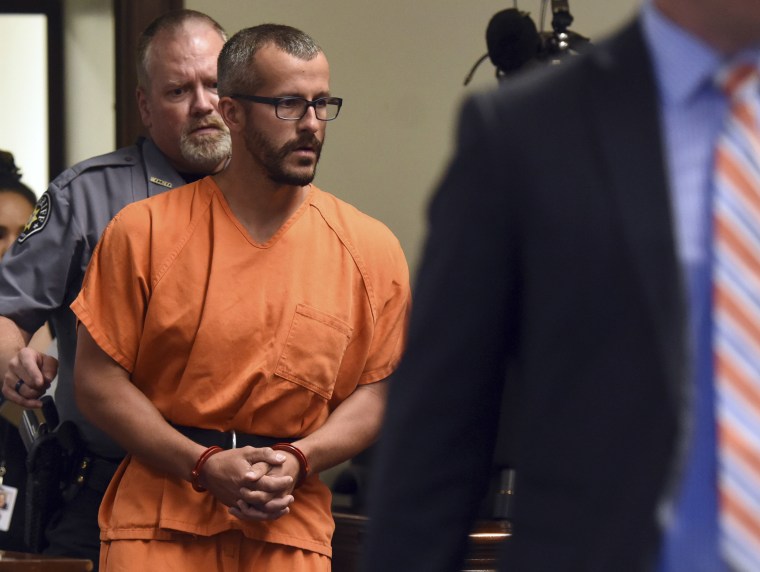 Chris Watts also previously said he spotted one of his wife's friends come to the door of the family home around noon on Monday as he watched on a remote security camera. When no one answered, he became worried, he told KUSA.
"I don't feel like this is even real right now," Watts said at the time. "It's like a nightmare I can't wake up from."
Shanann Watts was reported missing at 1:40 p.m. MT (3:40 p.m. ET) on Monday, according to Frederick Police Department Detective Dave Baumhover.
Camper said that the body believed to be that of Shannan Watts was found on property belonging to Anadarko, which is an oil and natural gas exploration and production company. There are several company properties within 15 miles of Frederick, KUSA reported.
Chris Watts worked for Anadarko in the past but is no longer with the company, Anadarko said in a statement Thursday. The statement did not say when he started with the company, when he left or the circumstances of the departure.
"We are heart-broken by this, and our thoughts and prayers are with the loved ones and friends of the Watts family. We will continue to support law enforcement in its investigation," Anadarko said.
Chris Watts, escorted in a courthouse in an orange prison uniform Thursday, did not respond to questions from reporters asking about the killings or whether he had confessed.
He was held without bond. The district attorney said in court that the killings allegedly happened inside the Watts home.
The deadline to file charges is Monday at 3:30 p.m., and the next hearing is scheduled for Tuesday at 10 a.m. local time.