A grieving Southern California man whose wife died in a hit-and-run crash launched his own search for the car that struck her — and found it just blocks away, police said.
Motorcyclist Brenda Jean Richardson, 48, was struck and killed on Wednesday night near the corner of Kalus Avenue and River Road in Corona, California, about 50 miles east of downtown Los Angeles, officials said. Police had put out a call looking for a white sedan in the incident.
Less than two days later, 85-year-old Toshiro Isa, who lives a short walk from where the fatal crash happened, was arrested and booked on suspicion of felony hit and run and vehicular manslaughter, Corona police Sgt. Chad Fountain said.
The tip that led police to Isa came from the motorcyclist's husband, Rod Richardson, who found the suspect's damaged white Lexus just a short walk away, according to Fountain.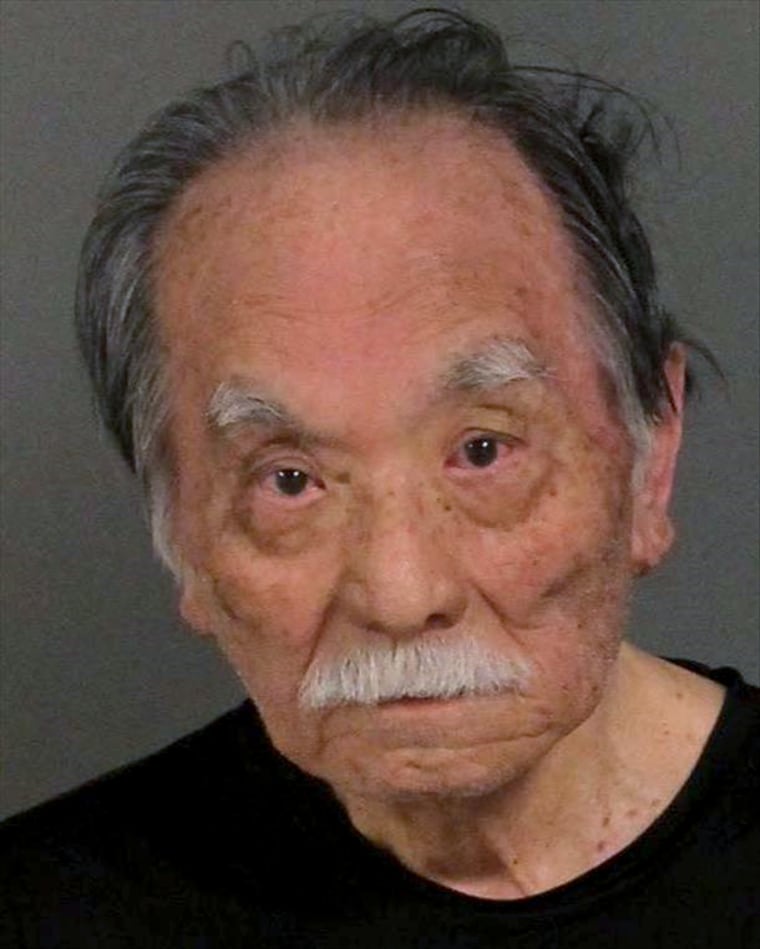 "As long as they're not putting themselves in any danger, we're not going to tell people what they can or cannot do," Fountain told NBC News, when asked whether he's comfortable with citizens acting as amateur detectives.
"As long as they don't confront them, and here, he called us as soon as he found the car."
Rodney Richardson said he was at the scene of the crash on Friday when he followed a hunch to look inside a nearby gated community, the River Ridge Apartment Homes.
"Something was on my heart, tugging me, saying you need to go in," Rod Richardson told NBC Los Angeles.
Isa's badly damaged Lexus was within sight of the crash and Richardson said, "My heart dropped when I looked over" and spotted that car.
Richardson said he doesn't know how he'll be able to explain to the couple's eight children that their mother is gone.
"When you have your older kids falling on the ground crying cause they have no control," he said. "Your younger kids waking you up in the middle of the night saying they missed her, it's a lot."
Isa was released on $75,000 bail. It was not immediately clear if he has representation.