As a volunteer firefighter after 9/11, Kevin Maxwell spent seven months carrying out search and rescue operations at ground zero, filling up buckets of debris to create pathways into the rubble. It wasn't just a job for Maxwell but "a calling"; he was searching to find some of the 18 friends from the fire department he lost in the attacks.
Maxwell, 72, eventually retired and moved to Virginia in 2011. By then he'd been diagnosed with asthma, sinusitis and an anxiety disorder — common conditions for first responders and survivors of 9/11. So when he began feeling a sharp pain in his right lung in 2018, his pulmonologist immediately recommended an X-ray. Maxwell's service meant he was entitled to free health care for any ailments deemed medically connected to his exposure at ground zero. Relieved that he didn't have to worry about whether he could afford the scan, Maxwell scheduled it.
His relief, however, dissolved when a letter from a collection agency landed on his doorstep. Months later, after another procedure, it happened again, and then again and again, until Maxwell was "getting hounded about money" by bill collectors.
"I feel betrayed," Maxwell said. "I don't want any money. I don't want a medal. Just remember us. Don't leave us in the dust."
After the attacks of Sept. 11, 2001, Congress created and funded the World Trade Center Health Program, or WTCHP, to pay for the ongoing medical care of survivors and first responders who suffer from conditions related to their exposure at ground zero. Those still in metropolitan New York can simply seek treatment at one of several hospitals involved in the program, but for the roughly 24,000 responders and survivors who no longer live nearby, the WTCHP contracts the job out to a Wisconsin-based company called Logistics Health Inc., or LHI.
In a series of interviews, nearly 20 patients — known as "members" — served by LHI and seven current and former employees said issues like Maxwell's have become routine and that LHI is not only failing to achieve some of its most basic aims but also worsening members' trauma.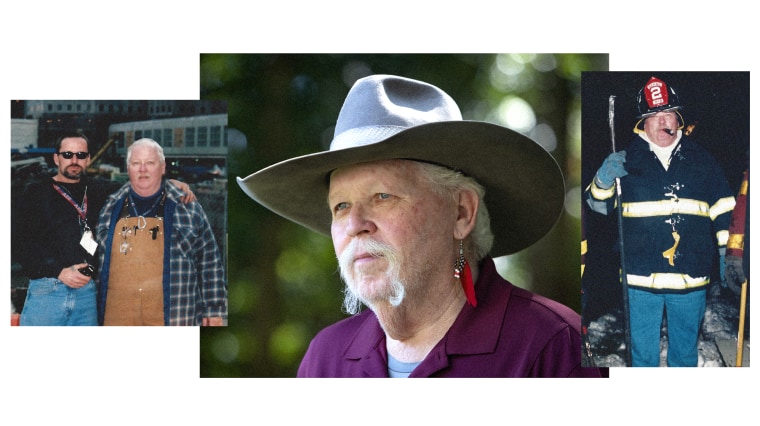 "They are being forgotten," said Tiffany Young, a lead case manager who has been with LHI for seven years. "Their needs are being unaddressed as well as minimized. Their time, service and sacrifice [have] all gone out the window. They're simply numbers to be counted and tasks to be checked off of the checklist."
Some said that in addition to members' paying for medications they thought would be covered and systemic delays in approval for procedures or appointments, LHI has made it increasingly difficult for them to get answers or even personal attention.
According to current and former employees, the company has phased out one-on-one relationships between members and case managers in favor of a call center structure, and even though it serves a population for whom post-traumatic stress disorder is common, they say, the company doesn't adequately train staff members in mental health. In one case, LHI imposed restrictions on a member for being "disruptive" — putting him in an agreement mandating that he interact politely with staff members or risk his care being suspended.
"Unfortunately, the way the program functions, you either figure it out or you just suck it up and go through your primary health insurance," said Young, who went on leave last month because she was burned out.
'A middleman that barely exists'
LHI isn't an insurance company. Instead, it operates as a middleman between the 9/11 community and the health benefits they're promised.
The National Institute for Occupational Safety and Health, the government agency that houses the program, awarded LHI its first $11 million federal contract in 2008. By 2010, LHI was serving about 4,000 WTCHP members around the country. That number, as well as the medical conditions the community suffers from, has ballooned in recent years. As of June, LHI was responsible for the needs of about 24,000 members, according to the Centers for Disease Control and Prevention — about a 500 percent increase since 2010.
Amid the surge in demand, employees said the onus tends to fall on patients to navigate its layers of bureaucracy. Delays or mistakes in the process can result in weeks, months or even years of delays in access to care.
When Michael Day was diagnosed with prostate cancer last year, his doctor wanted to move quickly. Prostate cancer is the second most common cancer among 9/11 survivors and responders, with more than 5,000 of them having been diagnosed as of June, according to WTCHP data.
At first, Day, a former emergency medical technician with the Fire Department of New York, said he was pleasantly surprised. He was notified that the program would cover his cancer within two to three weeks of his application, and surgery to remove his prostate was approved not long afterward. Before he went into surgery, Day called one last time to confirm that everything would be taken care of and said he was reassured that everything had been authorized.
But when Day, 54, was released from the hospital and his husband went to the pharmacy to pick up his prescriptions — painkillers and antibiotics — the pharmacist said they hadn't been approved.
Day said it took 48 hours before the issue was resolved. "I came home and I was in considerable pain," he said. "It tastes like complete disrespect. It tastes like the work I did is for nothing."
Since then, things haven't improved.
"I've been on maintenance meds to keep me functioning for years. And lately, as I go to get refills, I hit the same roadblock. 'We need prior authorization.' And I'm like: 'I've been using these for years. Now, why do I need prior authorization?'"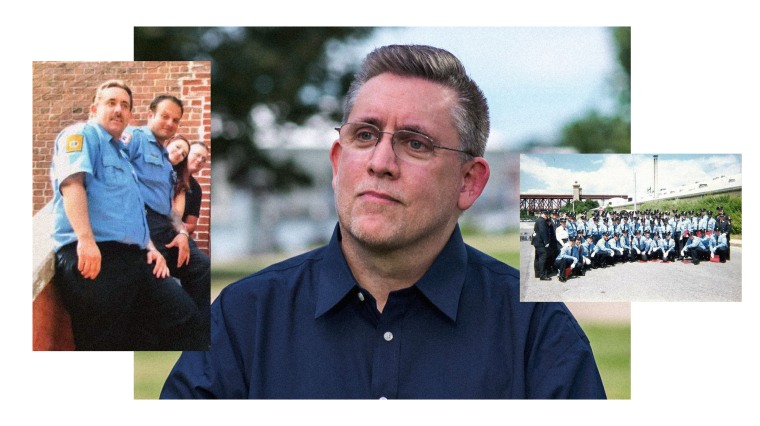 LHI authorizes most procedures and prescriptions covered by the program, but it's up to the WTCHP which procedures and prescriptions will require prior authorization. In recent years, the list has grown. If members' prescriptions aren't authorized when they go to the pharmacy, neither the program nor LHI will reimburse them for drugs for which they paid out of pocket.
"Members have to choose," said Young, the LHI case manager. "Knowing that there is a wait time, am I going to wait for program coverage, or am I going to bill it to my primary health insurance, where they are then stuck with deductibles, copays, out-of-pocket expenses? And quite a few of our members don't even have primary health insurance."
First responders and survivors are also entitled to annual monitoring exams to ensure early detection of illnesses such as cancer. But several members said they haven't had the exams in years, because LHI couldn't find them providers close to home.
The first responders and survivors said it wasn't always this way. Many said their frustrations with LHI intensified in the last three years or so.
Staff members said that's when things shifted from dedicated, one-on-one case management to a more metrics-driven call center structure.
"It's like having a middleman that barely exists," Day said.
In a statement, a WTCHP spokesperson said the program can't comment about specific members' cases but "is aware of these concerns and, where appropriate, [is] working with LHI to fix the issues."
LHI didn't respond to a detailed list of questions. A spokesperson said that the company is "committed to treating every individual we serve with care and compassion" and that it will "carefully review" members' concerns.
"We are deeply honored to serve the health needs of those affected by the tragic events of September 11, 2001," the LHI spokesperson said.
Limited staffing has also worsened excessive wait times for members to get hold of someone at the company, employees said.
Over half the members NBC News spoke with estimated wait times of 30 minutes to an hour before they reach someone who might be able to assist them when they call LHI. While it is aggravating for anyone, experts say, it can be particularly harmful for people with PTSD and anxiety.
"A lot of people are ignorant of how trauma affects the brain," said Carisa Authier, a clinical psychologist based in Arizona who provides therapy for two members of the program.
"When anything is too hard or takes too long or it's complicated, it's going to be a potential trigger for anybody with this kind of diagnosis," Authier said. "So to expect them to be able to perform at the same level that a healthy person does is unrealistic. ... It's setting them up for failure from the very beginning."
Young said some members get so fed up that they either leave LHI or stop using the program altogether. "There are many members who have come right out and said: 'You know what? I just quit calling because nothing was being done.'"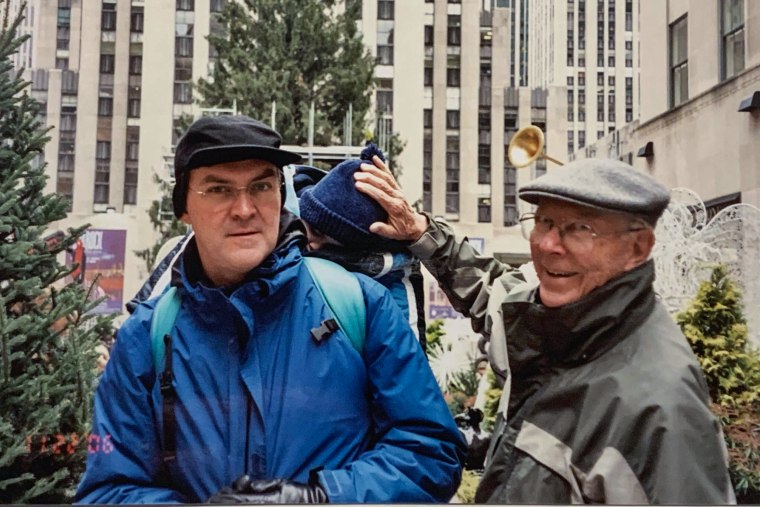 That was the case for Jean Pasternak, who described dealing with LHI as a full-time job. Her husband, Mike, is a 9/11 survivor with bladder cancer and PTSD. "They robbed me of the energy I needed to focus on my husband's healing from stage 4 cancer. I had to put that energy toward LHI, instead," she said.
In 2019, the couple decided to leave LHI and start seeing one of the health program's hospitals in New York, even though it means Mike has to drive in from the outer suburbs of New Jersey for his appointments — and see the skyline he dreads every time.
'I'm going to have a nervous breakdown'
The two years after Maxwell's chest X-ray were "an ongoing nightmare" for Maxwell and his wife, Pat Aubert, as the couple tried to get the program to pay for approved blood tests and doctor's visits.
Aubert, 72, said she has had to step in and take charge of her husband's medical advocacy over the last few years because the lack of empathy from LHI piqued Maxwell's anxiety too much.
"I said, 'Patty, you've got to take this over, or I'm going to have a nervous breakdown,'" he recalled.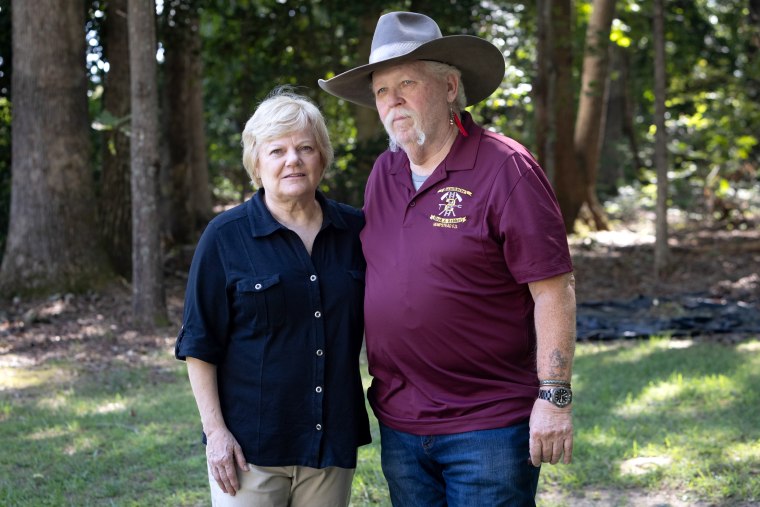 Teresa Schlintz, a former LHI employee who was with the company for four years and used to be Maxwell's case manager, said: "I realized Kevin's health was hurting because he was in the program. The promises kept getting broken one after another, and they were groveling for benefits."
Schlintz was terminated this year on the grounds that her return date from mental health leave was indefinite.
As the couple fielded calls from debt collectors, they said, a representative of LHI told them that their X-ray claim had been rejected because of a coding error. Eventually the provider wrote off the bill as a bad debt.
Eight other members said they have dealt with collection agencies or providers threatening to send bills to collection agencies over services they thought the program was covering.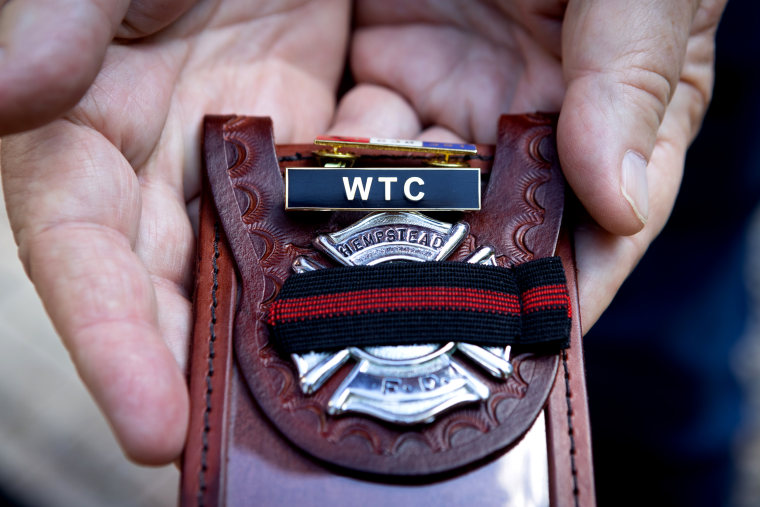 A spokesperson for the WTCHP said that providers sometimes bill members by mistake and that "while there are things [LHI] can do to educate the providers ... the error is ultimately the provider's."
Michael Bergman, a clinical psychologist based in Austin, Texas, who treats a former volunteer responder, said, "First responders in general deserve a hell of a lot better than this company is providing."
In addition to other members' being left in the lurch, he and Authier have both gone at least six months unpaid by the program on two occasions, causing them to consider breaking their contracts with LHI.
"Twelve thousand dollars is not a drop in the bucket," Bergman said. "I need that money to pay my bills."
According to three former and one current employee, providers can be reluctant to serve members of the program because of the long billing windows, as well as a daunting amount of paperwork and low reimbursement rates.
'Under development'
Former and current employees said a major concern with both LHI and the WTCHP was the lack of priority placed on mental health support for members.
Members suffering from PTSD, anxiety, substance abuse and depression are eligible for psychological and psychiatric treatment through its funds, but the "Mental Health Care" part of the WTCHP's administrative manual — which details what services members are entitled to — has been "under development" since February 2020.
A WTCHP spokesperson said that LHI is able to raise any coverage questions during "weekly meetings" and that it is aware of the program's mental health policies.
When Young, the LHI case manager, tried to advocate for a member to get access to outpatient psychological treatment, she said, the current medical director admitted to having no background in mental health.
"I brought it up at case rounds, and the director said: 'I don't know anything about standards of care for mental health. Is this typical for that kind of case?'" Young said.
The program doesn't mandate that the medical director have mental health expertise, given that the position "covers a wide array of conditions," the spokesperson said.
Former and current LHI employees said staff training lacked any significant focus on how to handle traumatized populations, who they said often make up the bulk of a case manager's day.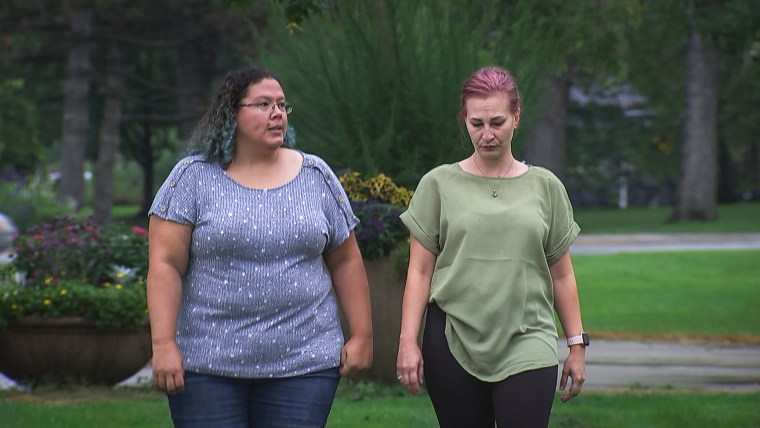 "I did not have nearly enough training in order to appropriately handle calls that were escalated from members who are battling PTSD," said Ciera McCormick, a former LHI employee who worked in the case management team for about 18 months. "All I could do was offer a listening ear."
McCormick quit last month because of the toll it took on her mental health, which she said was worsened by such cases as a cancer-stricken member whose teeth were removed eight months ago and has yet to receive dentures because LHI can't find a provider.
Michael Gavin, a former Boston paramedic and 9/11 responder who suffers from severe PTSD, said his interactions with the program have led him to a breaking point. "I'm drinking myself to death, and I'm pretty much at the end of my rope," Gavin, 57, said in a voicemail to LHI that he shared with NBC News. "I don't know what I'm going to do."
"My PTSD is enraged right now," Gavin said on another phone call with LHI about a bill for which the program denied coverage.
In June, LHI informed Gavin was that he was being placed on a "behavioral contract," requiring that he interact respectfully with LHI staff members or risk being able to communicate with the program only in writing. The agreement, reviewed by NBC News, threatens to suspend his care if he continues to exhibit "disruptive and abusive behavior."
The move seems at odds with the program's original intention, because Congress mandated that members can be disenrolled only if they joined the program fraudulently or if they choose to leave.
"This program became your abuser," Schlintz recalled telling Gavin after she left the company.
In a statement, a WTCHP spokesperson said that the program will disenroll only members who don't meet eligibility requirements and that LHI "uses their institution's protocols to address behavioral issues."
'I don't need their thanks'
In addition to member complaints that the program isn't doing what it was meant to, another hurdle is looming: namely, money.
The WTCHP was supposed to be funded by Congress until 2090, but the office of Rep. Carolyn Maloney, D-N.Y., said it estimates that the program will be strapped for cash by 2025. Maloney, along with Reps. Jerry Nadler, D-N.Y., and Andrew Garbarino, R-N.Y., have introduced a bill to address the projected $2.6 billion shortfall.
Meanwhile, LHI's contract, which renews every five years, expires this month. Proposed changes in the contract by the National Institute for Occupational Safety and Health seem to address several of the frustrations members have been voicing. The new contract will require that members' calls be picked up within 20 seconds, that regional case managers be hired to address "unique locality needs" and that members get exams in a timelier fashion.
At a time when emotions are high for the community, members hope for more than empty words.
"It's funny. They end every phone call with 'Thank you for what you did,'" Michael Day said. "I don't need their thanks. I was doing my job. I want them to do their job."