Some American college students who are in study abroad programs in China say their education is in limbo as that nation grapples with the coronavirus outbreak that has killed more than 2,600 across the globe over the past three months.
The students say their U.S. school programs have been unresponsive to their concerns and appear ill-equipped to handle the fallout from the spread of the virus, which can lead to the COVID-19 disease. For many, their classes in China have been postponed indefinitely or canceled altogether, and they have had to scramble to enroll in courses when they return to the United States.
Los Angeles student Samson Adame, an alumnus of California State University, Northridge, has been studying at the Beijing Language and Culture University for over a year under the sponsorship of the Chinese Scholarship Council, which awards scholarships to international students to study in China. CSUN students and alumni are among those who are eligible to travel abroad through the program and attend Chinese universities.
CSUN asked its students in China to return to the U.S. last month, but Adame was traveling for the Chinese New Year to visit his girlfriend's family in a village in Shandong province, hundreds of miles from Beijing.
Instead of returning, he decided to stay with his girlfriend's family because he didn't think it was safe enough to return to Beijing. While he was in Shandong, CSUN informed him that his travel insurance had been revoked, briefly leaving him uninsured during the global epidemic that has sickened more than 76,000 people in China.
"My main concern was the virus," Adame said in a phone interview. "I knew I was safe in the village, [but] I thought, 'What if some miracle happens and I contract it.' I don't know what the hell is going to happen."
Adame told school officials it would be difficult to return to Beijing and fly back to the U.S. because many major airlines halted their services to China, and transportation within the country was disrupted by city quarantines.
"I asked them, 'Is there any way I can possibly continue the insurance?' and they said no, they just wanted me to come back home," he said. "I said, 'It's not so easy.'"
When his mother, Nancy Krank, learned about her son's situation, her heart sank. She couldn't understand how his college could revoke his insurance during such a critical time.
"I was home after a long day at work, just sitting there feeling hopeless," she said. "He could tell that it was really bad and I was really upset."
When Krank first reached out to the school for help, she said it wasn't responsive. She started sharing her son's story with local reporters, hoping media attention would help.
CSUN said in a statement Feb. 14 that Adame's insurance was reinstated.
"Due to Samson Adame's specific circumstances and the current restrictions on travel in China, CSUN intervened to ensure that Adame's travel insurance will be maintained effective throughout his stay in China and return to the United States," the university said.
Tens of thousands of students in the U.S. study abroad every year, including 11,613 who studied in China during the 2017-18 school year, according to the Institute of International Education's annual Open Doors report. Asia ranked as the third most visited host region behind Europe and Latin America/Caribbean.
Fine-tuning her language skills and immersing herself in Chinese culture are what drove St. Louis University sophomore Jennifer Cheun to travel to China for her study abroad. But after a few weeks, her program ended abruptly because of the outbreak.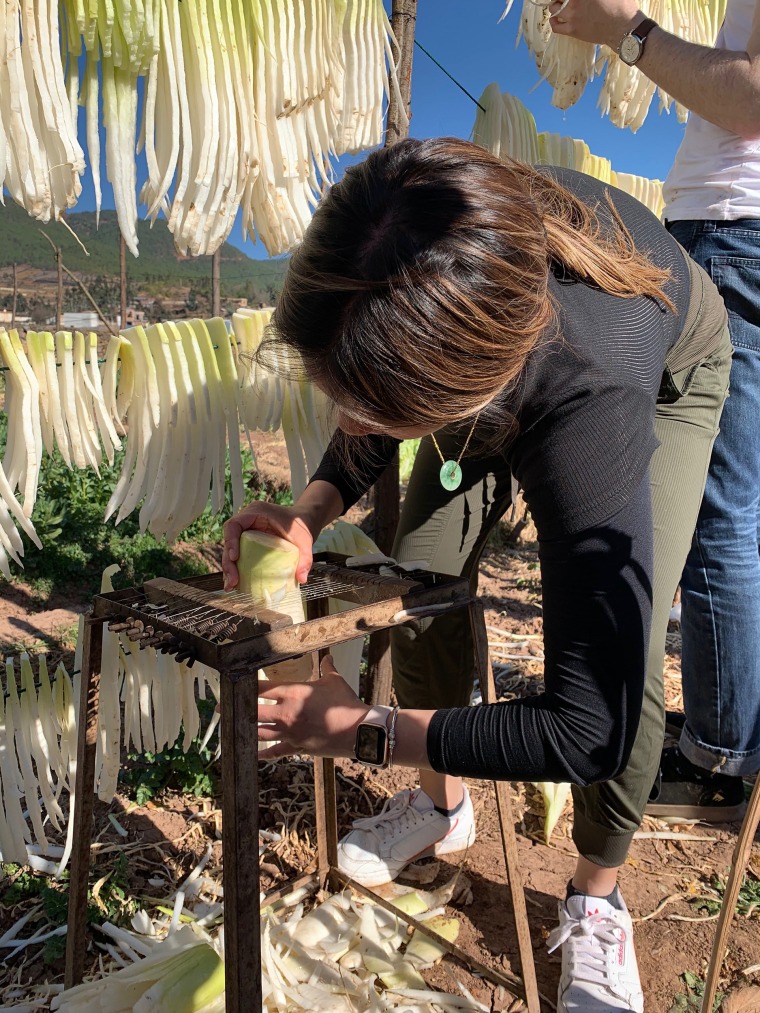 Cheun, 20, was part of a study abroad program operated through the Beijing Center, which canceled its program for the spring semester Jan. 28, according to its website. She is back in the U.S. but not attending classes because her academic advisers at SLU thought it would be too difficult to catch up.
"You take a semester off ... how does that impact their future?" her father, Michael Cheun, said. "We know the one thing you can't buy back is actual time."
SLU said three of its students were enrolled in the Beijing Center program, and two enrolled in SLU classes when they returned to the U.S.
Cheun said she would not have been able to maintain the requirements of her scholarship if she had taken online classes and independent study.
"It was such an overwhelming experience," Cheun said. "I got no help."
Other students who were part of the same program as Cheun had more luck getting into classes once they returned. But Mathew Trecek, a sophomore at Marquette University in Milwaukee, said he had a hard time readjusting because of the stigma associated with the coronavirus.
"There were some people who wouldn't want to be in the same room as me, and I get it, because they're scared," Trecek said.
A student he studied with in China, Ben Guo, a sophomore at Fordham University's Lincoln Center campus, said he and other classmates who had been to China were monitored by the student health center for 14 days, the incubation period for coronavirus.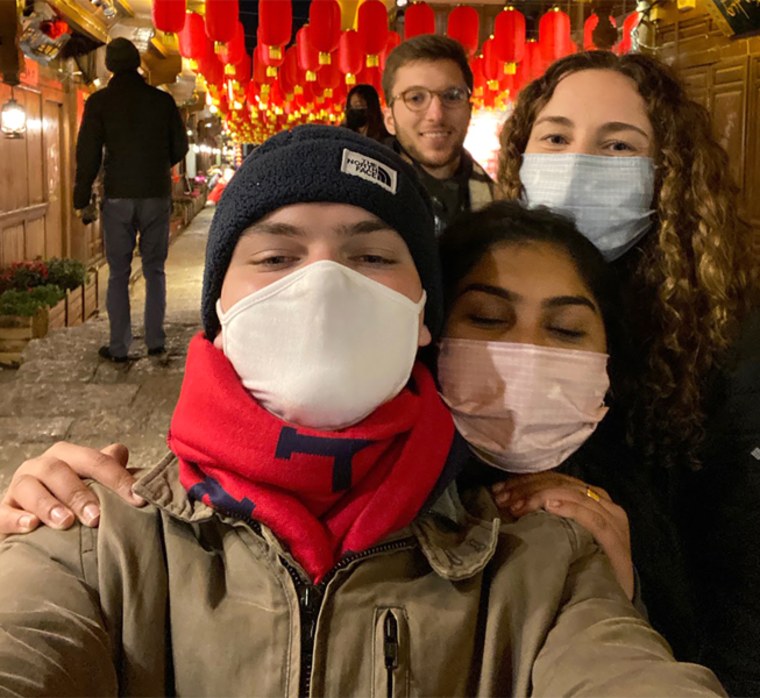 Guo said he received support from some departments on campus, but he felt like he and other students were an "afterthought" for the study abroad office.
"I definitely thought that the study abroad office really didn't do a lot," he said.
Fordham officials said in a statement that the school had seven students affected by the outbreak. Five returned to study in New York and two others "took advantage of other study abroad opportunities outside of China."
"How to manage the safety and placement of Fordham's study abroad students was obviously a rapidly evolving issue," Fordham said in a statement. "Given the scale of the issue and the number of factors not under Fordham's control, it was inevitable that not every student would receive their ideal preferred placement, but the University took pains to ensure appropriate placements -- in New York or abroad -- for all of the affected students."
Adame, the CSUN student still in China, said he wished his school could understand what it has been like for students on the ground facing a difficult situation that could affect their health, especially as travel has become increasingly more difficult.
"They don't understand the circumstances of what it's like over here," he said.