The 9-year-old Charlotte girl whose tearful testimony on racism and policing Monday captured attention around the world said her decision to address City Council was a last-minute one.
"I was a little nervous, so I decided to just go up there and tell them how I feel," Zianna Oliphant, told NBC News Tuesday.
"I was just feeling like what the police are doing to us, just because of our skin, is not right," the fourth-grader said.
Zianna and her brother, Marquis, both spoke at a City Council meeting in which members of the city's black community called for changes after police fatally shot an African-American man, Keith Lamont Scott, last week.
Related: Bomb Scare Shuts Down Charlotte Police Headquarters
Police say Scott was armed. The shooting death and questions over the use of deadly police force against people of color sparked protests that roiled the city.
"We are black people and we shouldn't have to feel like this. We shouldn't have to protest because y'all are treating us wrong," the girl said Monday. "We do this because we need to and have rights."
Tuesday, Zianna said she watched coverage of the police shooting and the protests on the news with her mother, Precious Oliphant
"I was kind of emotional, because, like, the things that I said is like powerful to me. So that's why I started crying," Zianna said.
Related: Why Charlotte Police Chief Was "Least Likely' to Go Into Force
Zianna's mother said she was proud of her daughter.
"I was also emotional — because I shouldn't have to enlighten my kids on discrimination and racism," Precious Oliphant said. She brought the children to the meeting, but it had not been planned for them to speak, she said.
She noted that Zianna and her brother are actually involved in a police youth league and the children are frequently around officers who do great things for them.
"They are being a valuable aspect in their lives and being role models, they are teaching them responsibility, dedication and commitment," Oliphant said.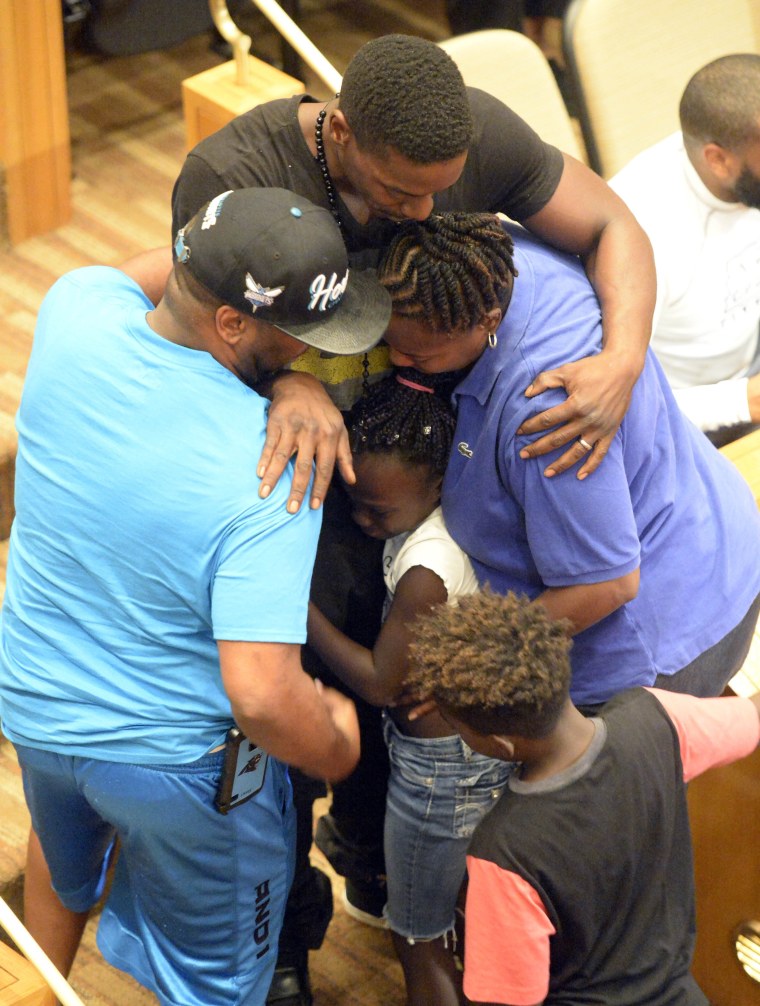 But she said that growing up in Charlotte, she has been pulled over for what she suspects were trivial issues, like the way she wore her hair or was otherwise perceived — and she worries that her children will be discriminated against as well.
Related: Charlotte Police Release Video From Keith Scott Shooting
Some at the council meeting called on Charlotte Police Chief Kerry Putney and the city's mayor to resign over their handling of Scott's death.
"It's not hate. We don't hate the police," Oliphant said. "We hate how we are treated by the police, how we are targeted by the police."
Zianna said she wants to grow up to be a doctor, because she likes helping people. In the meantime, she doesn't appear afraid to speak her mind.
"Kids, they're, like, shy. But I'm not shy to tell them how I feel about it," she said.