After learning the man she loved was an international con man with a roster of ex-wives and children, New Jersey nurse Mischele Lewis did all she could—including launching her own sting operation—to put him in jail. It worked. Lewis' former fiancé pleaded guilty to scamming her, and faces three years in prison when he's sentenced next month.
But Lewis doesn't think that's enough. She wanted him prosecuted for a sex crime, based on the controversial legal theory that his scam amounted to sexual assault. That approach didn't hold up in court, so she's taken her quest to the state capital, where she's teamed up with a local lawmaker to try to make New Jersey one of the few places to make it illegal to dupe someone into having sex.
"I want to give society more of a chance to feel safe from predators like him," Lewis said.
For more on Mischele Lewis' story, watch Dateline's "The Mystery Man" Sunday, January 25 at 7pm/6c.
That mission has thrown her into a heated, decades-old debate over the evolution of rape law and what it means to have sex without consent. If she succeeds, and New Jersey passes a law putting "sex assault by deception" in the criminal code, it could be a watershed for advocates who believe America needs to do more to protect victims who feel they've been sexually violated.
But critics argue that such a law could spark a legal free-for-all in which age-old seduction strategies—the traveling salesman slipping off his wedding ring for a night of skirt-chasing, the broke bachelor boasting of false riches to woo a date—become potential felonies.
"The biggest problem at the heart of this dilemma is drawing the line," said Patricia Falk, a professor at the Cleveland-Marshall College of Law who favors criminalizing sexual assault by fraud. "How far down the road toward these kinds of lies should a criminal lie extend?"
Troy Singleton, the New Jersey assemblyman who drafted the bill, said he was inspired to act after reading about Lewis in his local newspaper last year, after she snared her fiancé, William Allen Jordan, in a homespun sting. "I was intrigued by this story," Singleton said.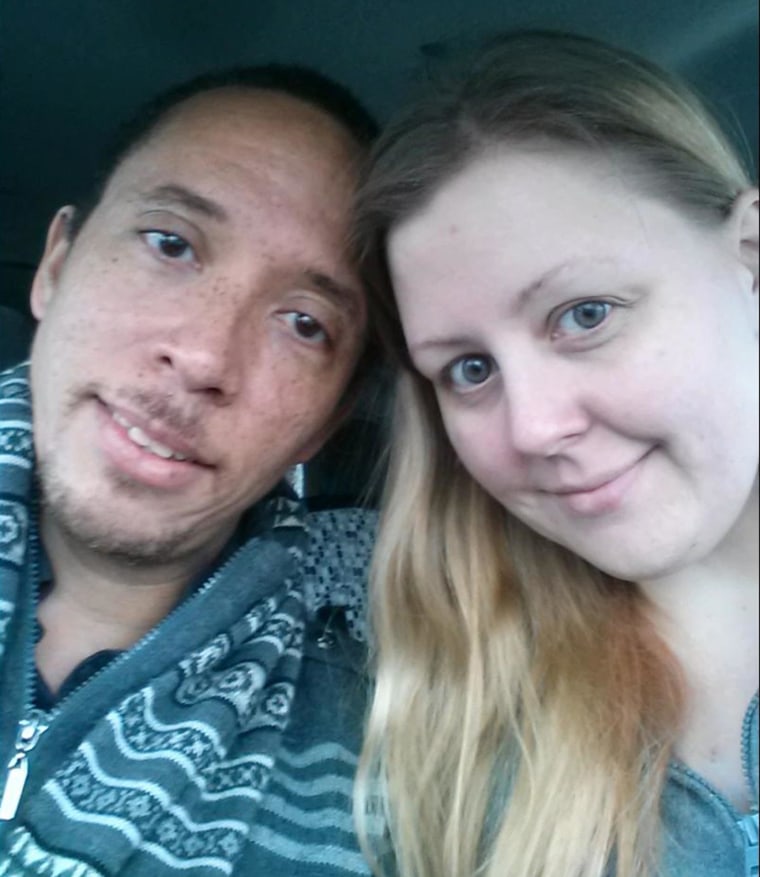 Lewis, a 35-year-old mother of two from Florence, New Jersey, said she met Jordan, 49, in 2013, via an online dating service as her marriage was falling apart. He said his name was Liam Allen, an Englishman who'd immigrated to the U.S. as a child and worked in secret operations for the British Ministry of Defense. She believed him, and when he told her she needed security clearance to talk to him more, she wired a purported middleman cash in order to show her trustworthiness. Soon, he proposed. She accepted. In early 2014 she found out she was pregnant. And that's when he seemed to withdraw from her, Lewis said.
One day, he left his wallet out, and Lewis briefly went through it. She found an identification card with his real name. She searched it online, and learned of his past misdeeds: prison time for bigamy and fraud, a conviction for child molestation, a trail of deceived ex-wives and fiancees, his deportation back to New Jersey. One of his British victims had written a book about him, and counted 13 children by six different women. With the author's help, Lewis pieced together the truth. She got an abortion. Then she began to plot a way to stop him. "I wanted justice," Lewis told NBC News on Friday. "For me and the other victims."
She began gathering potential evidence: bank statements, emails, text messages, photos. She talked to other victims. And she secretly recorded conversations in which Jordan acknowledged some of his lies. In March 2014, she told her story to police. A few weeks later, Jordan was arrested. He was charged with theft by deception, impersonating a law enforcement officer and sex assault. But a grand jury declined to indict him on the last charge, significantly reducing the potential prison time. In November, Jordan accepted a plea agreement that called for him to serve three years. "That's not long enough for what he put me and others through," Lewis said.
Singleton read the story and asked the reporter to put him in touch with Lewis. She asked for his help getting the law changed. Singleton, who is not a lawyer, had his staff do some research. They found only a handful of states with some kind of sex-by-fraud law. Tennessee's came closest to what he envisioned, so they used that as a model.
The New Jersey bill defines sex assault by fraud as occurring under circumstances where the perpetrator has made the victim believe he or she is someone else. The point, Singleton said, is to expand the limits of laws that seek to prevent sex without consent. But advocates and critics alike say it's too vague on the question of what kinds of deception should be criminalized.
Jed Rubenfeld, Yale Law School professor who has written extensively on the subject, said he finds the bill "worrisome" in many ways. He's opposed to laws that try to make a crime of sex by deception. "I think they're overbroad, they're unenforceable, and they would treat as sexual assault a lot of things that should not be treated as sexual assault." The New Jersey bill could be vague to the point of unconstitutionality, he said.
Singleton said he's open to amendments. And Lewis is undeterred. She believes the process will work itself out, and the bill will be revised to make it more palatable. "We're not trying to get anyone who takes their wedding band off and goes to a bar prosecuted," she said. "Just egregious offenders like William Jordan. The con people."